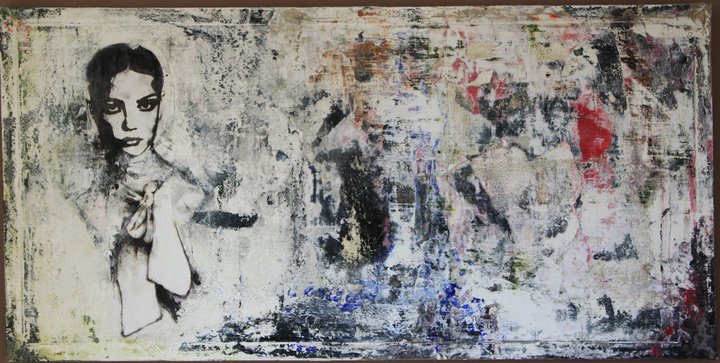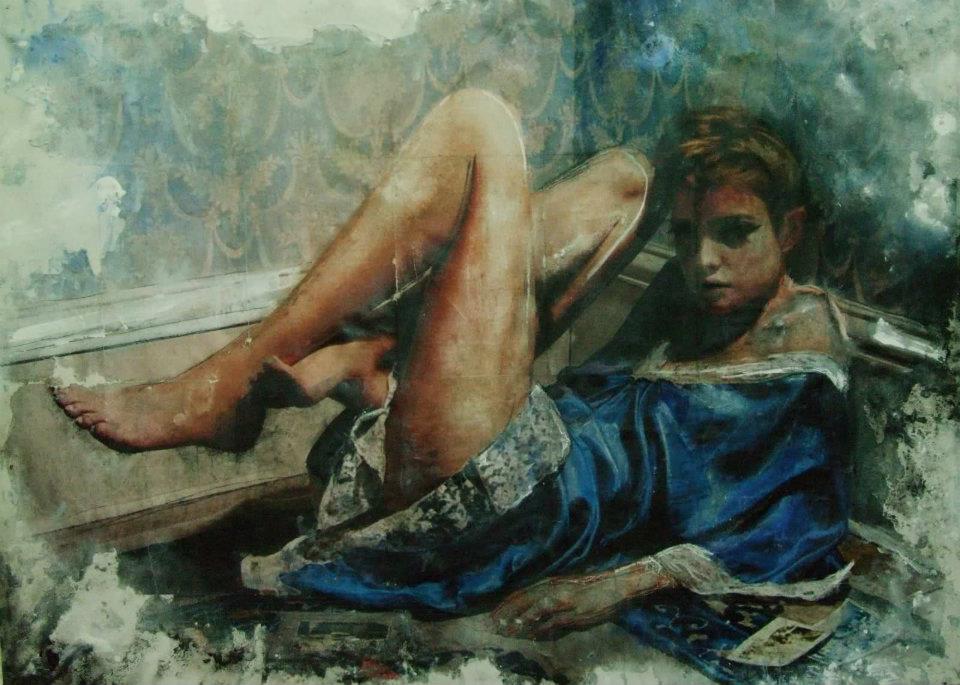 1. If you weren't an artist, what else would you be?
maybe something to do with social work, or food. it would have to be productive and create.
2. Can you tell us more about your work and what are the main ideas you would like to express?
I aim to to create a haunting nostalgic atmosphere using line and brushtstroke, i also do a lot of
distressed pieces evoking organic neglected values.
3. How do you start the process of making work?
I dabble with most work until i feel the piece is well balanced enough to almost fend for itself as a piece of art. Some of my work is just found objects i havnt even manipulated them. framed or displayed a simular way to how a photographer would photograph an object but mines physical. i display alot of things that inspire me to create art, as art. the most
4. Do you consider the viewer, when making your work?
never have done, i make it for me. If someone can interpretate it into some they relate to or just enjoy the composition thats great. If not then not.
5. Name 3 artists that have inspired your work?
In my early sixform work i was inspired by artists like Francis Bacon, Katarzyna Gajewska but now really my work is inspired by torn back billboards, rusts, sections of neglected buildings.
it is very easy to get lost in the artists you look up to and forget about your own indiviual differences. I dabble with most art forms and make sure i put my stamp on what ever it is i create. I refuse to be pigeon holed and left somewhere in a category as a composer. So i think be inspired by everything not just by the old masters.
6. Name 3 of your least favourite artists.
Andy Warhol, not a fan of the colour in his work plus i really like textures and he doesnt have much in his stuff just too clean really. i can still appreciate his work i think thats the only artist that pops into mind
7. What defines something as a work of art?
anything i can frame with my fingers that appears well balanced in composition, when the edges are equally as important as the centre, organic looking and unforced.
8. Anytime, any place – which artist's body would you most like to inhabit?
Bacons i think just see and think how he does although my girlfriend may have a problem with my new sexuality.
9. What is your favourite 'ism'?
i like expressionism most. just enjoy messing about with all types of line colour brushstroke and other elements pretty endless and comes out more organic for me.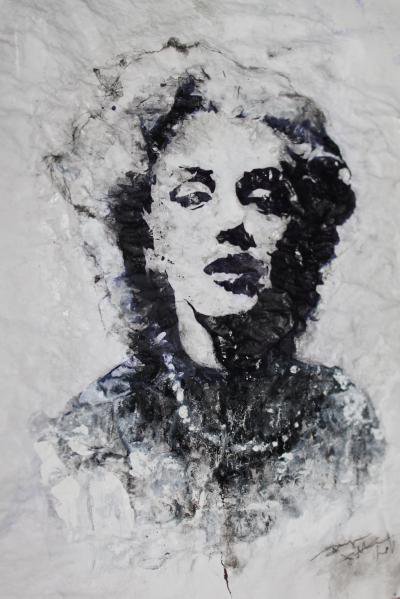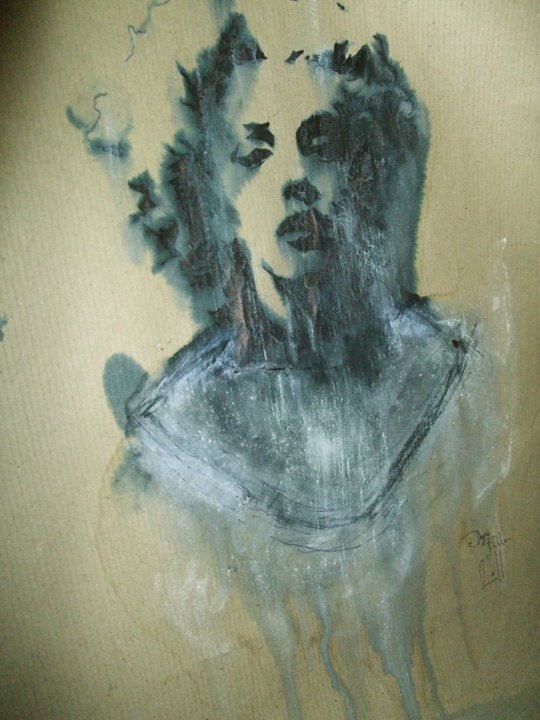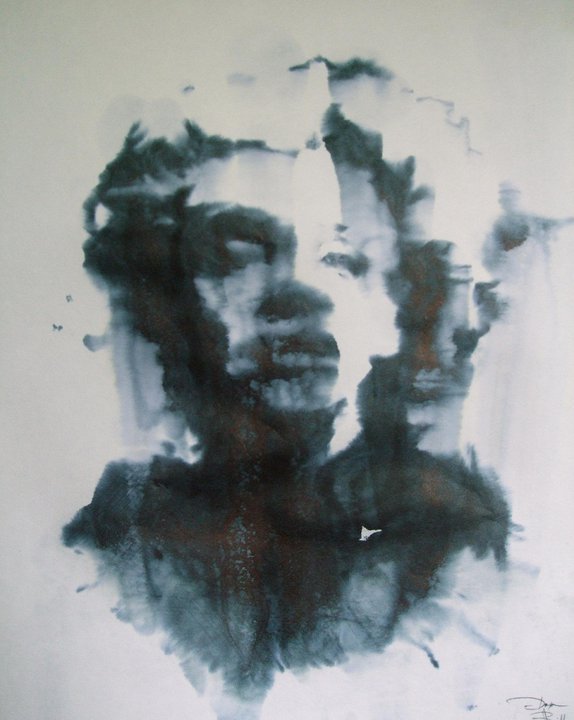 10. What was the most intelligent thing that someone said or wrote about your work?
Raw and Classy, There is something really perverse about your work , i like it but im not sure i should.
11. And the dumbest?
i dont understand it.
12. Do you care what your art costs? State your reasons!
as long as i cover the costs of my materials and the hours creating my work im not to fussed how much it sells for. i dont like feeling ripped off but at the same time dont really care for money. hmm.
13. If Moma and the Tate and the Pompidou wanted to acquire one of your works each, which would you want them to have? i think Raw, damselk in Distress and Rat race. i dont really like much i have created but think these have come out best.
14. What's next for you?
Currently under going brain surgery and recovering from a stroke but as soon as im better, i hope to create bigger better pieces, exhibit more, and just try get a name in art. push the boat out i think, and do some charity raising too for childrens hospital and stroke associations.
real recognize real – Unclassified Independent Visual Artist. www.facebook.com/DayneBrittenIndependentArtist
Biography
neglected derelict compositions, juxtapositions and visual conflicts. Raw and undiluted elements of unnerving nostalgia integrated with aesthetic values evoking an 'off key' ominous ordeal.
'exhibiting raw unrefined honesty, equally balanced, unforced compositions in organic condition'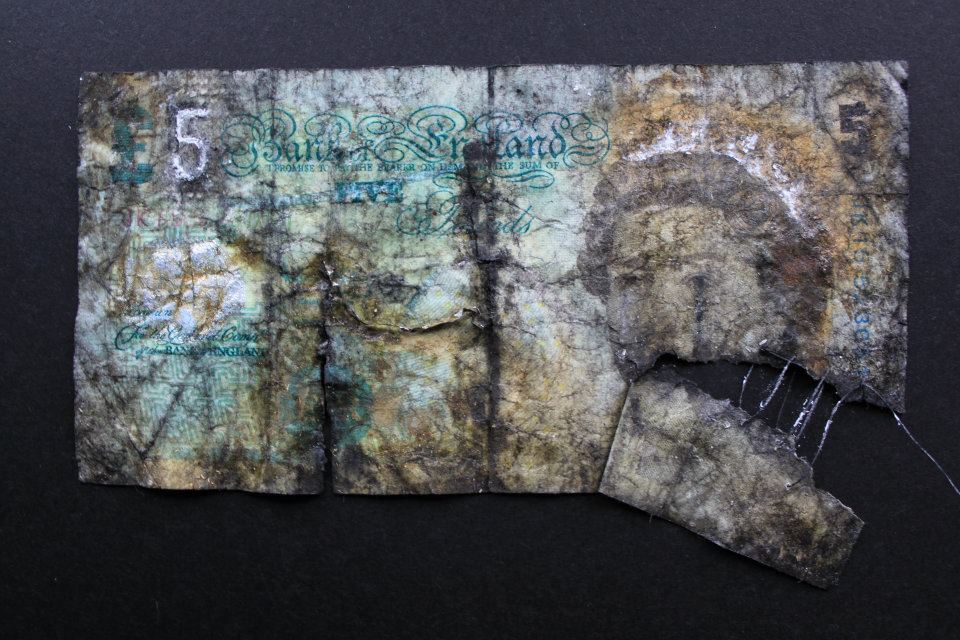 About Mark Westall