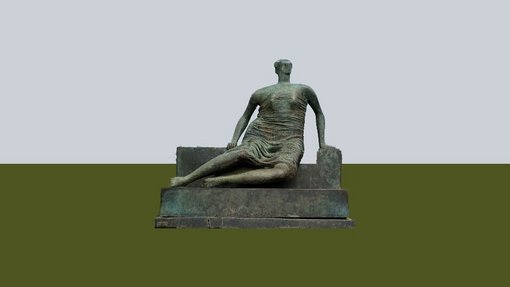 To mark the end of Bob and Roberta Smith's show, The Art Party USA Comes to the UK, and in light of the recent 'flash-mob' to save Henry Moore's Draped Seated Woman from being put up for auction, Hales Gallery and Bob and Roberta Smith invite you to a public meeting for the Art Party UK. The meeting will take place at Hales Gallery on 17th November.
Following Bob and Roberta Smith's successful 'Old Flo-shmob' on 12th November (The Art Newspaper, The Guardian, London24, AN and others) the discussion will focus on inventive ways to stop Old Flo and other important art-works being sold off, as well as ways of protecting people's rights to public art and art education. Over the course of the evening, Bob and Roberta Smith will also unveil their Letter to Lutfar Rahman (Mayor of Tower Hamlets), highlighting some of the key issues and concerns regarding public art that have been raised over the past weeks.
Bob and Roberta Smith will also announce the winner of the competition to design a logo for Tower Hamlets. The new designs are to be posted to Bob and Roberta Smith's twitter (@BobandRoberta).
Categories
Tags