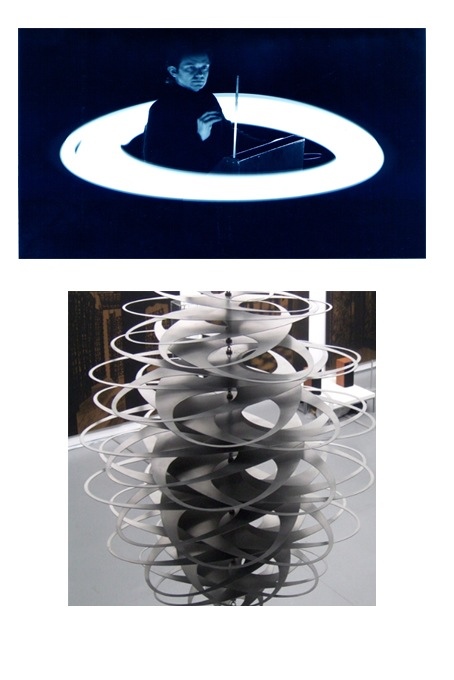 Kinetica's 2-day extravaganza at Village Underground in Shoreditch starts this Sunday.
There are two performances on Sunday (3pm and 7pm) and one on Monday afternoon (3pm), each lasting approximately two hours, all featuring spectacular new work by Ray Lee and Stuart Warren-Hill / Ivan Black that has been uniquely designed to suit the vast interior of Village Underground. There will also be installations by David Ogle, Tom Wilkinson and Alexander Berchert.
There will be a licensed bar at the venue selling drinks and home-cooked snacks.
Prices start at £10 for adults and £5 for children.
Buy tickets online at www.kinetica-museum.org/tickets and get a 10% discount with the promocode 'theremin'.
Tickets will also be available on the door, cash sales only.
Kinetica Museum Fundraiser Performance Event, Dinner and Auction
The finale event on Monday evening will include all performances and installations listed above and extend to a lavish 3-course dinner, including a choice of appetisers, mains and desserts.
The auction will include 35 lots, with prices starting from between £100 and £15,000. The artworks can all be viewed online at www.kinetica-museum.org/auction.
Tickets are £50 and include the Performances, Auction, Dinner and complimentary drinks.
Tickets available only in advance, BOOK HERE, or contact us for more information.
Kinetica at Village Underground Tickets, times & prices
Sunday 28th October
3pm & 7pm (Doors open at 2.30pm & 6.30pm)
£14 / 12 (conc)
£5 (children aged 5 to 15)
Monday 29th October
3pm (Doors open at 2.30pm)
£12 / £10 (conc) / £5 (children aged 5 to 15)
Auction Event 7pm (Doors open at 6.30pm)
£50 (Includes: Performances, dinner, complimentary drinks, auction)
Village Underground, 54 Holywell Lane, Shoreditch, London EC2A 3PQ
Kinetica mailing list subscribers can get a 10% discount on ticket prices with the promocode 'theremin'. BOOK HERE for tickets or contact us for more information
Categories
Tags