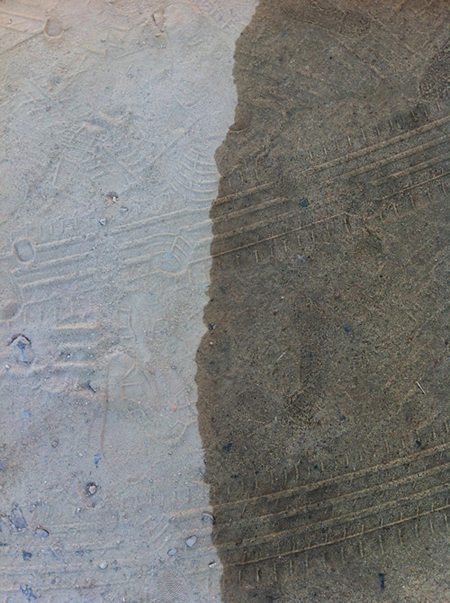 Open until Saturday 17th November 2012
Some titles: Swimmin' Pool / Modern Tone / K bye / Pubic / Big Travel Problems / Generation LOL / Your Mum and my Mum / his'n'hers / Always Fashion / Ryanair / You can't get it in the UK / Go Jesse! / River Island / Solo Vogue / My simple heart with live and learn
LL: Can you speculate what a viewer might assume about you from your titles?
JW: It sounds like a series of observations, some obvious and some more like weird social commentary. I might read like a bit of a pervert, but I have the fact that I produce 'things' to fall back on: "having a sneaky peak" is replaced by "look what's been made in response to having a sneaky peak."
The role of the work – conscious, growing and developing – is to be transcendent of the world around it (a big ask, but you gotta aim high). The titles have another role; they are an opportunity to prompt the viewer in ways that the work might not. I like that titles can offer the artist's personality differently and more speedily. I try to make mine feel consciously British.
Some medias: Shoe Polished Ceramic / Glazed Ceramic / Jesmonite and Pigment / Digital Video / Mixed Media / Internet
LL: I'd say you have quite a conservative and old-fashioned relationship towards your various medias. You?
JW: Agreed. I'm not materially progressive, but traditional. I was grappling with it for a while, then did a ceramics course and had a breakthrough. Clay is amazing because you can build with it and it supports its own weight, which sounds banal but is fundamentally brilliant; it can defeat gravity. I like making stuff, it's a compulsion. I also like to do things the wrong way. I think an artist understands how to apply a method and purposefully do it wrong, but not in control of the outcome, this way the work remains a surprise, even to the artist.
Jesse Wine (B. 1983 in Chester, lives and works in London) gained his BA Fine Art from Camberwell College of Arts, London (2007), and his MA Sculpture from Royal College of Art, London (2010). Recent and forthcoming solo exhibitions include Oriel Mostyn Gallery, Llandudno (2013); The Sunday Painter, London (2011); and Franklin Parrasch, New York (2010). Group shows include Frutta, Rome and Hannah Barry Gallery, London (both 2012).
Limoncello 340-344 Kingsland Road London E8 4DA www.limoncellogallery.co.uk
About Mark Westall