WEEK: 15th – 21st September
There are loads of art events such as private views, artists talks, and screenings happening around London, usually, but its August now and barely any events are happening. To help you with the choice Jenny Judova from Art Map London will be advising on what events seem worth attending during the week.
TUESDAY 16th SEPTEMBER
Private view Marina Abramovic 'White Space' @ Lisson Gallery at 6-9pm Lisson Gallery 27 Bell Street, London http://artmaplondon.com/artmap/events/private-view-marina-abramovic-white-space/
Taking its title from an early, immersive sound environment, White Spacepresents a range of historic works by Marina Abramovi?, most of which have never been exhibited before. Featuring two important sound pieces, previously unseen video documentation of seminal performances and a number of newly discovered photographs, all dating from 1971-1975, the exhibition reveals the artist's first forays into a performance-based practice dealing with time and the immaterial, themes which have again become central to her current work.
Private view Nathalie Djurberg & Hans Berg 'The Gates of the Festival' @ Lisson Gallery at 6-9pm
Lisson Gallery 52 Bell, Street London
http://artmaplondon.com/artmap/events/private-view-nathalie-djurberg-hans-berg-the-gates-of-the-festival/
A new series of works and a new direction marks this inaugural exhibition of Nathalie Djurberg and Hans Berg at Lisson Gallery. Sculptural interventions, projections, neon, film and music are interwoven throughout the spaces in an immersive installation, eschewing video screens or static objects for animated surfaces and pulsating environments. Merging audio-visual and multimedia elements, Djurberg & Berg's debut show with the gallery melds together as one continuous or total work of art, albeit constructed of discrete events and individual experiences.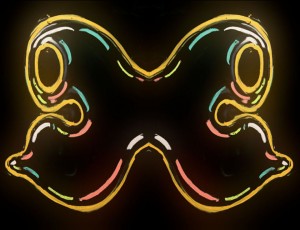 Private view Sigalit Landau 'Knafeh' @ Marlborough Contemporary at 6-9pm
Marlborough Contemporary 6 Albemarle Street, London W1S 4BY, United Kingdom

http://artmaplondon.com/artmap/events/private-view-sigalit-landau-knafeh/
This September, Marlborough Contemporary will open an exhibition of new works by Sigalit Landau (b. 1969), one of Israel's foremost contemporary artists, who has twice represented Israel at the Venice Biennale (1997 and 2011) and currently lives and works in Tel Aviv.
WEDNESDAY 17th SEPTEMBER
Private view Degree of Darkness group show @ Rook & Raven at 6-9pm
Rook & Raven 7 Rathbone Place, London, W1T 1HN
http://artmaplondon.com/artmap/events/private-view-degree-of-darkness-group-show/
Artists: Shaun McDowell, Manuel Larralde, Vanessa Garwood, William Roper-Curzon
This September, Rook & Raven is proud to present a multi-sensory exhibition exploring the ideas of Goethe's Colour Theory, through both painting and a botanical installation. Bringing together the work of Argentinian artist Manuel Larralde, with that of British artists Shaun McDowell, Vanessa Garwood and William Roper-Curzon, juxtaposing them with a site-specific botanical installation by Florist Kitten Grayson, this exhibition will be an immersive, constantly-changing, sensory experience.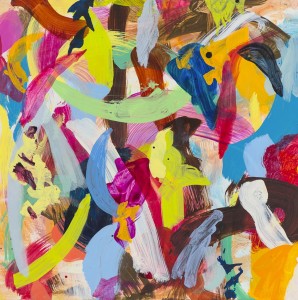 Private view Yuri Pattison 'Free Traveller' @ Cell Project Space at 6-9pm
Cell Project Space 258 Cambridge Heath Road, London E2 9DA
http://artmaplondon.com/artmap/events/private-view-yuri-pattison-free-traveller/
A solo exhibition by Yuri Pattison, with newly commissioned work for the gallery.
In December 2013 Yuri Pattison created his evolving online work, 'RELiable COMmunications'. Drawing from the Soviet computer network 'RELCOM', pre-dating the World-Wide Web as we know it Pattison merges factual correspondence from the Soviet coup and an investigation of it's emotional content with (science) phenomena and fiction, drawing parallels between the development of the global online as we know it today, and a USSR network, which proved instrumental in the failed coup of 1991.
THURSDAY 18th SEPTEMBER
Private view Ed Fornieles 'Modern Family' @ Chisenhale Gallery at 6-9pm Chisenhale Gallery 64 Chisenhale road, London, E3 5QZ
http://artmaplondon.com/artmap/events/private-view-ed-fornieles-modern-family/
Chisenhale Gallery presents a major new body of work by the London and Los Angeles-based artist Ed Fornieles for his first solo exhibition in a UK institution. A new online work forms the basis of the commission and will be presented alongside sculpture and performance within an ambitious installation environment.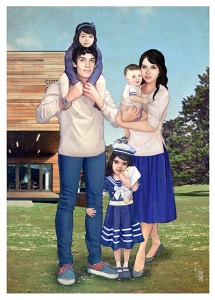 Private view Nicola Tassie 'Craft' @ Standpoint Gallery at 6-9pm Standpoint Gallery 45 Coronet St London N1 6HD http://artmaplondon.com/artmap/events/private-view-nicola-tassie-craft/
This exhibition marks a point of reckoning in the oeuvre of Nicola Tassie, one of London's most sought-after studio ceramicists and teachers. Drawing on three decades of experimentation, consolidation and reflection, this exhibition pushes newly-made and older works up against one another. The installations and displays of functional, functionally ambiguous, and overtly sculptural works show Tassie investigating with renewed clarity the questions she has posed and re-posed in regard to the practice and reception of ceramics throughout her career. The exhibition provides a timely opportunity for the audience who know Tassie's tableware (via regular display at Margaret Howell, The New Craftsmen and The Wills Lane Gallery amongst others) to engage with the scope and depth of her personal investigation into the materiality and conflicted signification of ceramics.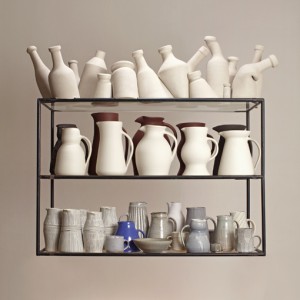 Private view Ben Rivers 'Things' @ Kate MacGarry Gallery at 6-9pm Kate MacGarry Gallery 27 Old Nichol Street London, E2 7HR
http://artmaplondon.com/artmap/events/private-view-ben-rivers-things-2/
Kate MacGarry is pleased to present a new film by Ben Rivers in his third exhibition at the gallery. Things is a lyrical analysis of the objects we gather around us, split into sections loosely based on the seasons. It begins with Winter, shot on black and white film developed by the artist in his kitchen. This cottage industry approach to filmmaking lends the film a raw and imperfect touch and sets the tone for the personal nature of the film. Rivers has used as his subject a collection of objects, sounds and images that hold fascination for him in some way. These range from Lascaux cave paintings to scraps of music, stills of magicians and American amateur actors. The apparent simplicity of the Winter section points towards primitive image making and is notably inspired by early cinema. In one scene, the image of an eclipse is distorted and set against black noise. As the camera tracks back, a simple cinematic trick is revealed which nods to the world of trickery and illusion in cinema. As the seasons change, parallels and associations are made with things previously seen; an intricate web of clues to a life there to be unpicked. Things recalls Xavier de Maistre's 1794 novel Voyage Around my Room in its attention to the minutiae of life and the way in which poetic imaginings can be revealed in the ultralocal. The film is a collision of individual fragments of video and sound, which together complete an abstract yet intimate picture. One of the most memorable scenes in the film occurs in the Summer section where we witness a squirrel circling a coconut model of another squirrel: quizzical enquiry gradually turns to all out attack. In its attention to small moments, Rivers' film is a rumination of the things we gather around us.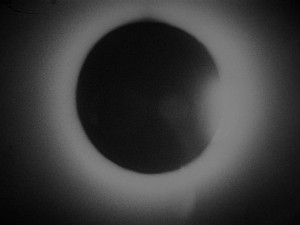 Private view Judy Manany and Megan Djuramalwuy Yunupingu Worrwurr @ Rebecca Hossack Art Gallery at 6:30-8:30pm Rebecca Hossack Art Gallery 28 Charlotte Street, Fitzrovia, London W1T 2NA
http://artmaplondon.com/artmap/events/private-view-judy-manany-and-megan-djuramalwuy-yunupinguworrwurr/
Rebecca Hossack Art Gallery is proud to present an exhibition of Worrwurr (Owl) carvings by Elcho Island artists, Judy Manany and Megan Yunupingu. The exhibition, which is to be held in September 2014, will showcase a distinctly contemporary approach to traditional techniques of carving, and embellishing milk wood with natural ochres.
FRIDAY 19th SEPTEMBER
Talk Tim Walker 'Fashion and Photography' @ V&A at 6:30-7:30pm V&A Victoria & Albert Museum, Cromwell Road, London SW7 2RL
http://artmaplondon.com/artmap/events/talk-tim-walker-fashion-and-photography/
Tim Walker is one of the most visually exciting photographers of our time.
He uses extravagant staging and romantic motifs to create images that look like daydreams, and has worked with some of the biggest names in fashion and contemporary culture, including Alexander McQueen, Stella Tennant, Kate Bush and Agnes Deyn.
He will discuss his work and his unmistakable, striking style.
Tickets £9, £7
Private view Yonatan Vinitsky's 'Crisscrossing the world' @ Limoncello Gallery at 6:30-8:30pm Limoncello Gallery 340-344 Kingsland Rd, London E8 4DA
http://artmaplondon.com/artmap/events/private-view-yonatan-vinitskys-crisscrossing-the-world/
Yonatan Vinitsky (born 1980, Jerusalem, based in London) gained his MA Sculpture at Royal College of Art (2009) and his BA Fine Art at Goldsmiths College (2006). Recent and forthcoming solo shows include Frutta, Rome (2015); Limoncello, London (2014); Galerie de Expeditie, Amsterdam (2012); Ashdod Museum of Art, Israel(both 2011). Recent group shows include Kunstverein Wiesbaden; Palais de Tokyo, Paris (both 2014); Specta, Copenhagen; Czarna Galeria, Warsaw; V22, London (all 2013); Cafe Gallery, London (2012); Annet Gelink, Amsterdam (2011); SALTS, Basel; Limoncello, London; Vulpes Vulpes, London (all 2010).
SATURDAY 20th SEPTEMBER
Drop in Digital Design Weekend @ V&A at 10:30am-5:00pm V&A Victoria & Albert Museum, Cromwell Road, London SW7 2RL
http://artmaplondon.com/artmap/events/drop-in-digital-design-weekend-2/
Take part in a weekend of events celebrating collaborations in digital art, design and science, including interactive installations, bacteria textiles, hacking projects, biotechnology, inventive electronics, family activities and more.
Experience Michael Takeo Magruder's real-time virtual world artwork in a digital planetarium, join Anna Dumitriu's Bacteria Quilt Making Workshop or one of our pop up Labs and take part in the Disaster Playground roundtable by Nelly Ben Hayoun, funding Director of the International Space Orchestra in NASA Ames Research Center.
Part of London Design Festival 2013.
Saturday Talk with Cerith Wyn Evans @ Serpentine Sackler Gallery at 3-4pm Serpentine Sackler Gallery W Carriage Dr, London W2
http://artmaplondon.com/artmap/events/saturday-talk-with-cerith-wyn-evans/
Assistant Curator Melissa Blanchlower leads a guided tour of the exhibition of Cerith Wyn Evans at the Serpentine Sackler Gallery. Free, no booking required
Categories
Tags