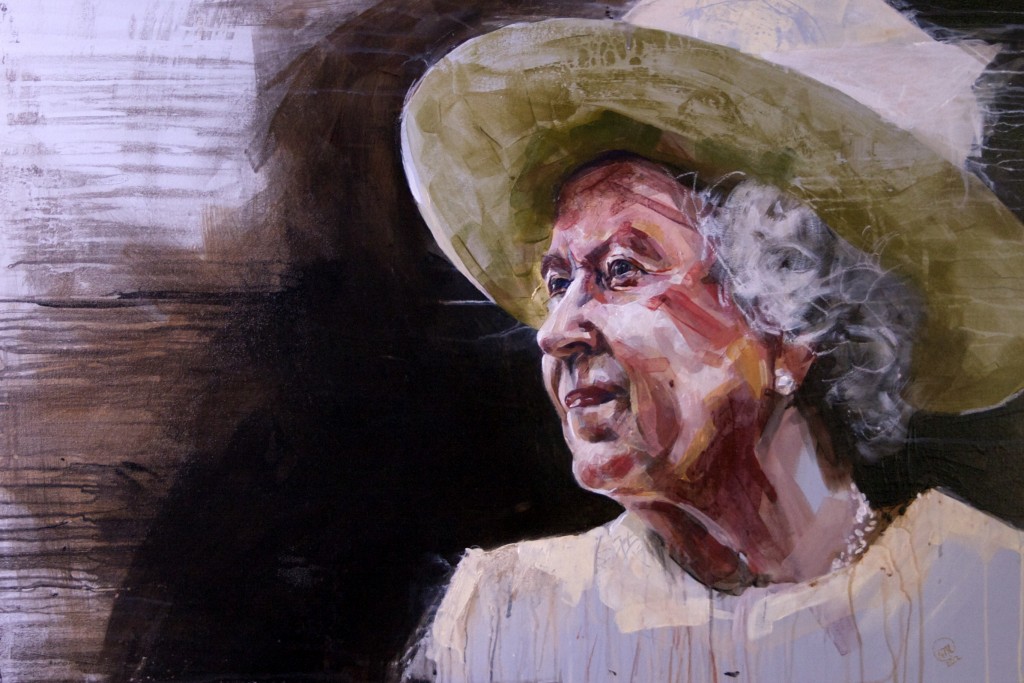 Her Majesty The Queen, 2012, acrylic, oil pastel, spray paint, emulsion and wood stain on canvas, 90cm x 60 cm
FAD will be bringing you a series of interviews with the selected finalists of the acclaimed and unique Signature Art Prize 2012. In this interview we learn about Nick Lord's signature style. Nick Lord graduated from Kingston University in 2011 (BA Hons Fine Art).
How did you learn about the Prize and what made you want to enter?
I learnt about the Signature Art Prize through DegreeArt. I wanted to enter as I had just decided to take the plunge into become self employed, and making a living through selling my work. I thought it would be a great opportunity to see what would happen.

When and where did you make your entry?
I currently live and work in Cardiff. I have my own studio in Cardiff Bay where I do all of my painting. I made the piece in June this year.

Where do you imagine your entry eventually being hung?
Ideally I'd love to see the painting hung in the Queens private chamber, but I can't see that happening!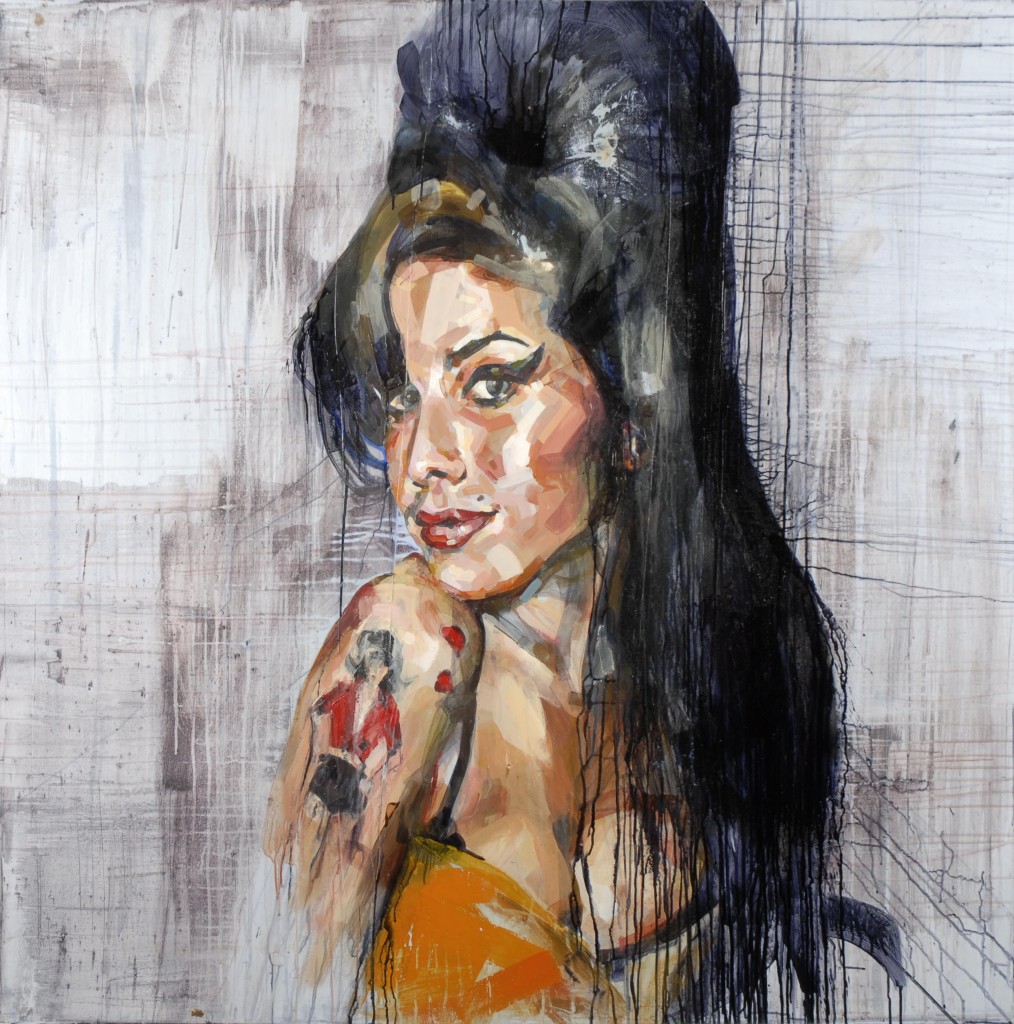 Amy, 2012, Acrylic, Spray Paint, Emulsion, Ink on Canvas, 150cm x 150cm, Private Collection
Tell us about where you make your work?
Working from my studio allows me to splash, dribble, spray or spill the paint, without worry. I tend to make a mess, creative mess of course! It's my own 350 sqft space to call my own.
What is your main goal for the coming year?
My main goal this year is to have a solo exhibition. I've got a few ideas in the pipeline, it's a case of watching this space!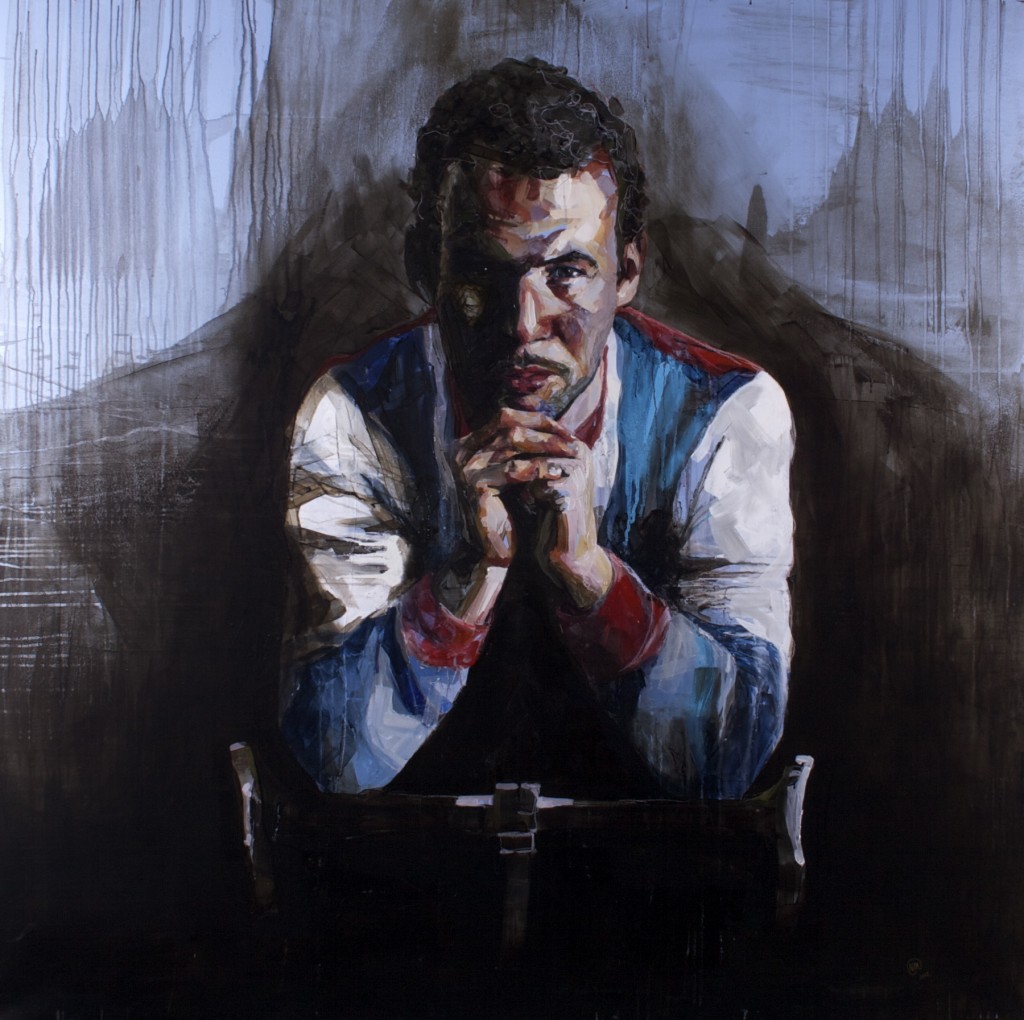 Mark Cavendish, 2012 Acrylic, Spray Paint, Indian Ink, Woodstain, Emulsion, Oil Pastel on canvas, 150cm x 150cm
What is your key inspiration as an artist?
I don't know what my main inspiration is as an artist. It's one of those questions that I never really know how to answer. I'm inspired by a lot of things. At the moment I'm really interested in media depictions and the images they/I create in my head. I'm also just really excited about creating my own work and images and to be out of the educational system. Its an exciting time for me at the moment. I think this excitement is one of my key inspirations!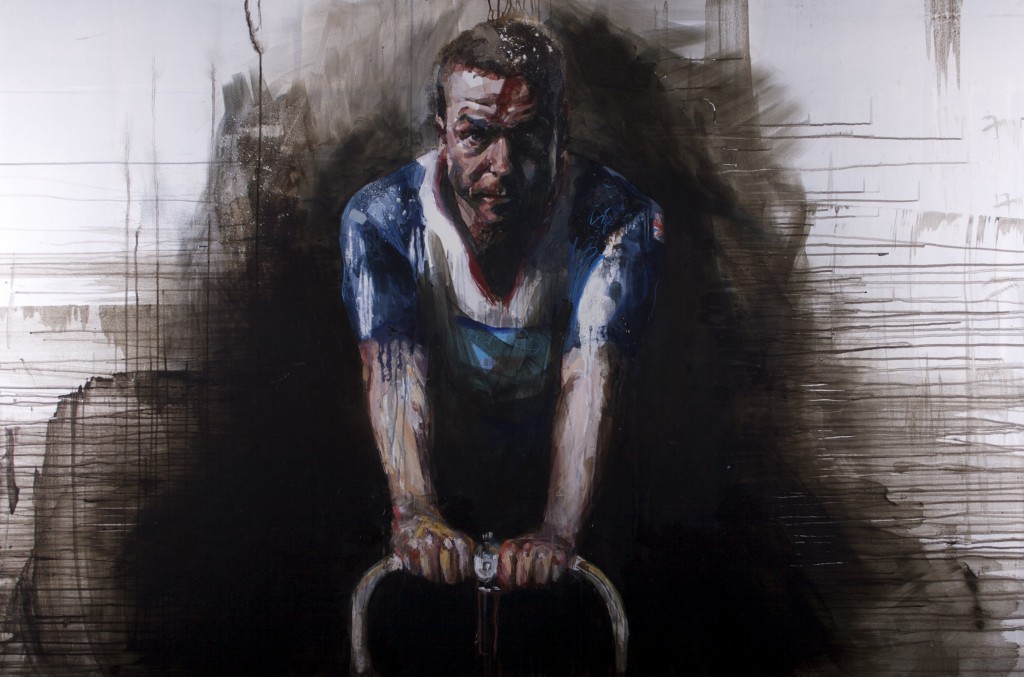 Sir Chris Hoy, 2012, Acrylic, Spray Paint, Indian Ink, Woodstain, Emulsion, Oil Pastel on canvas, 100cm x 100cm
Finally, tell me something surprising about yourself?
I'm addicted to buying sneakers, and for some reason I like purple and pink colour ones as well as the classics. I just love trainers and shopping. However I hate feet!!
Anything else that we should know about you – awards, exhibitions coming up, competitions etc…I've currently got work on show in DegreeArt on Vyner Street. The Exhibition is called 20:12, it's 12 artists showcasing 20 of The Great British Athletic Team, to celebrate the olympics in London. It's on until the 24th of September, go check it out!!
For more information on Nick Lord please visit: degreeart.com/Nick-Lord
Entering it's fourth year, the celebrated Signature Art Prize presents a fresh and exciting award for the most promising artists of today. The competition invites artists worldwide to apply for a chance to win one of five 1,000.00 cash prizes, representation with DegreeArt, future exhbition opportunities and artistic support, as well as gifts from the prize sponsors.
You can also participate by voting online in the Peoples' Choice Award. Have your say!. The winner will be announced at an evening reception at The Execution Room on Thursday November 1st. The winner of the Peoples' Choice Award will also receive a cash prize of £1,000, DegreeArt representation and prizes from our sponsors.
500 entries – 5 winners – The Signature Art Prize 2012.
Categories
Tags