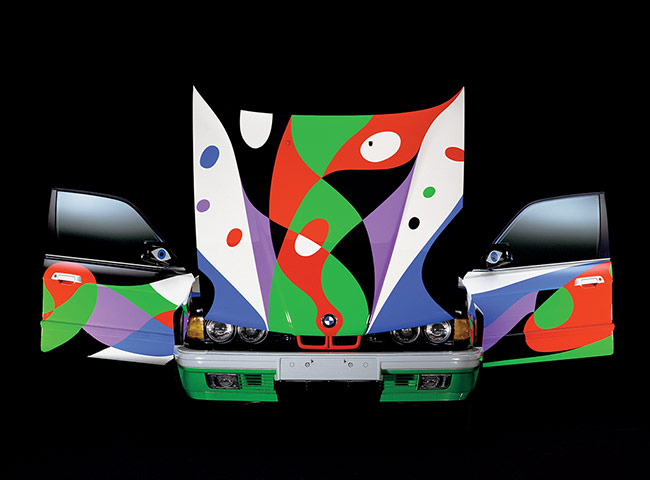 César Manrique's BMW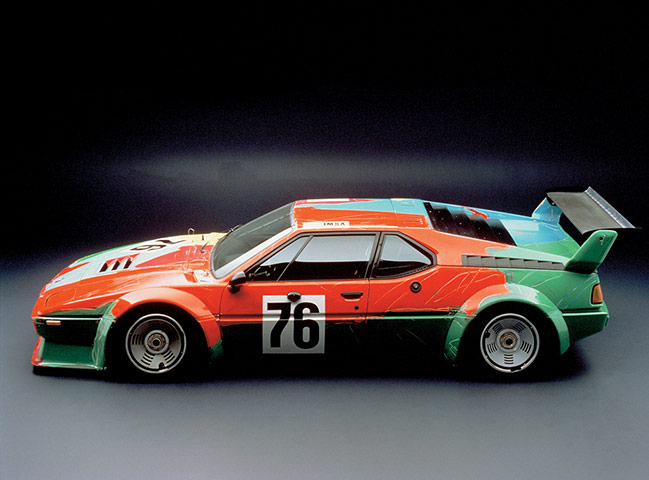 Andy Warhol's BMW
21st July to 4th August
For two weeks only the ICA takes over an off site space in the East End with ART DRIVE! – an opportunity to view BMW's unique collection of ART CARS for the first time in the UK. The Collection, initiated over 35 years ago, consists of BMW cars transformed into artworks by leading international artists, using the form of the car as their canvas.
ART DRIVE! BMW ART CAR COLLECTION, part of the London 2012 Festival, will see remarkable designs by some of the greatest names in contemporary art housed in an extraordinary venue, as the ICA occupies the brutalist Shoreditch landmark – The Great Eastern Street Car Park – as a temporary gallery space.
Renowned for nurturing innovation and new talent across the contemporary arts, the ICA is working with Working with Julia and Loop.pH to help deliver this project.
ART DRIVE! BMW ART CAR COLLECTION artists: Alexander Calder, Sandro Chia, Ken Done, Ernst Fuchs, David Hockney, Jenny Holzer, Matazo Kayama, Jeff Koons, Roy Lichtenstein, Esher Mahlangu, Cesar Manrique, M.J Nelson, A.R Penck, Robert Rauschenberg, Frank Stella, Andy Warhol.
Categories
Tags