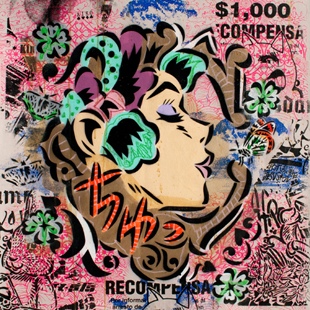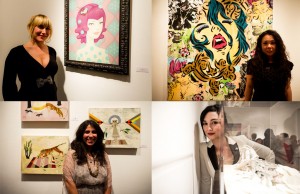 This past weekend the Merrry Karnowsky gallery (one of the more established galleries for the so called "Low Brow Art" in Los Angeles) presented an exhibition of four artists Tara McPherson, Lady Aiko, Deedee Cheriel and Lindsay Way.
Lady Aiko is part of the street art collective Faile.
Her works are the communion of stencil art, references to American and Japanese recent pop culture and neon colours.
Tara McPherson specialises in Pop Surrealism, her women are always a mixture of ideal beauty and creepy atmosphere.
The art of Lindsay Way is made ??of paper and glue, in order to create doll-sculptures under Plexiglas boxes, as treasures to be kept under glass.
Finally Deedee Cheriel uses anthropomorphic forms and marked strokes, almost illustrative, to describe surreal and disturbing situations.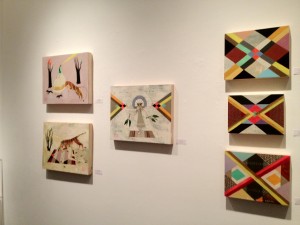 Categories
Tags