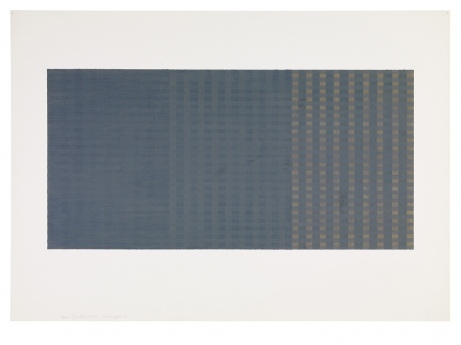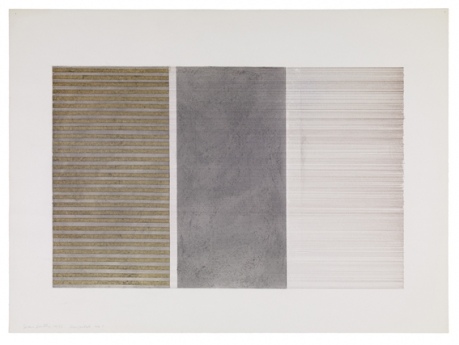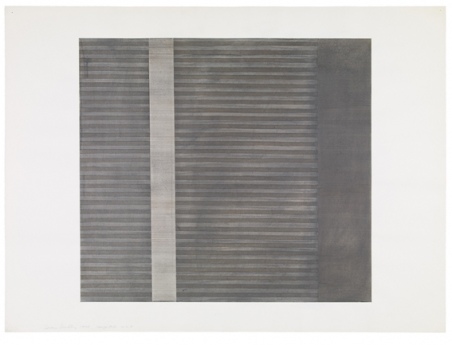 13th JANUARY – 11th FEBRUARY 2012
The Drawing Center presents Sean Scully: Change and Horizontals, which begins its transcontinental tour at Timothy Taylor Gallery, London, from January 13–February 11, 2012, then travels to the Middlesbrough Institute of Modern Art, UK, from March 2–July 8, 2012, Galleria Nazionale d'Arte Moderna, Rome from March 14 to June 9, 2013, and The Drawing Center, New York, from September 26–November 10, 2013.
This intensely focused survey is comprised of acrylic, ink, graphite, and masking-tape drawings from 1974–75—presented together for the first time in over 30 years—as well as two large-scale paintings from the same period and the artist's personal notebooks. Selected from two distinct series, the Change and Horizontals drawings—executed in London and New York respectively—highlight the importance of color and form within Scully's abstractions. Color is always rooted in a particular place, and form manifests the self.
Impressions of each city are fundamental to these drawings, as location plays a key role in the artist's life and oeuvre; as the artist stated in 2006, "People tend to think of abstraction as abstract. But nothing is abstract: it's a self-portrait. A portrait of one's condition." Scully's move from London to New York City in 1975 marked a stylistic breakthrough to a period during which he became more engaged with the tones and textures of the metropolis that surrounded him. Sean Scully: Change and Horizontals is co-curated by Joanna Kleinberg and Brett Littman of The Drawing Centre.
Timothytaylorgallery.com/artists/home/sean-scully
Categories
Tags