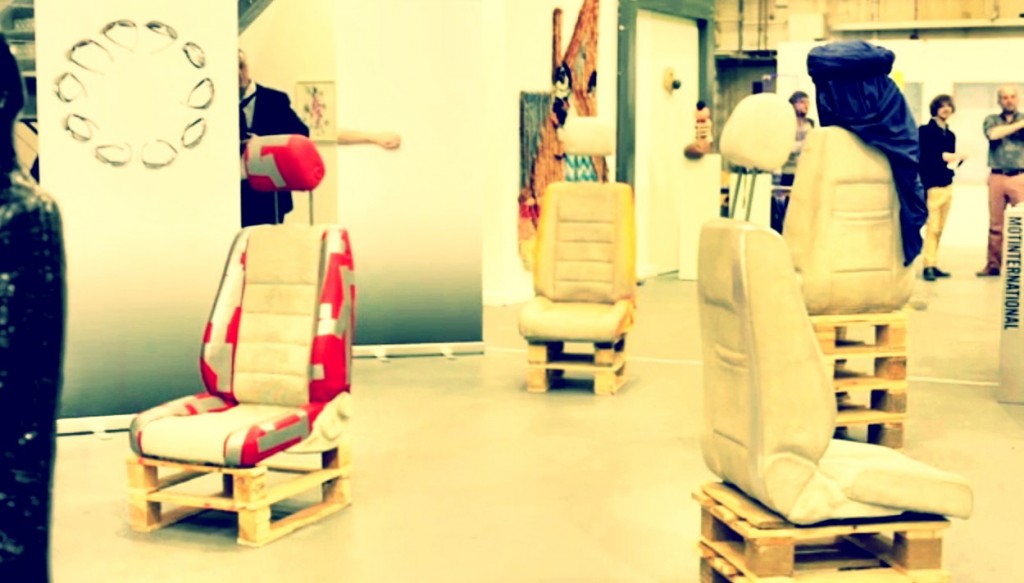 Roithmayr initially trained as a set-designer in Germany before studying Fine Art at Slade School of Fine Art, London, and at the School of the Art Institute, Chicago. His training as a set-designer has shaped his practice, evident in this installation, with the piece becoming a space which the viewer steps into, evocative and ever-gesturing to something lost and beyond the reach of artist and viewer. The sculptures, accompanied by a story that becomes the mortar holding the work together, is dramatic in its very self-conscious theatricality, at once an absolute abstraction, but one which is performing an emotional and experiential of the staging of the remote scene it attempts to replicate.
It's a story of the Tuareg people, civil war, a lost spot in the desert Roithmayr has never visited, attempts to invoke the distant, and a Volkswagen car. Roithmayr's installation stages a play which explores re-appropriation of symbols, and how, via the conduits of cultural transformation, the Tuareg are at once a people and a car, and how both incongruous meanings can be simultaneously evoked.
Here, Florian Roithmayr discusses the work, introducing the story which the installation is built around, what it's trying to evoke, and whether art and the act of representation can conjure the things we cannot reach.
About Rachel Bennett