Sunday Art Fair kicks off tonight with a free party at the ICA, with support from contemporary art magazine Mousse. This is the first night of the ICA's arty DJs to coincide with Frieze and tonight sees Swedish-English hipster collective Top Nice provide music and projections alongside Henny Moan. Based in Stockholm and London, Top Nice started out in a cocktail bar in Soho, and find their way to the ICA's elegant Nash and Brandon rooms via a Hawaiian bar in Stockholm.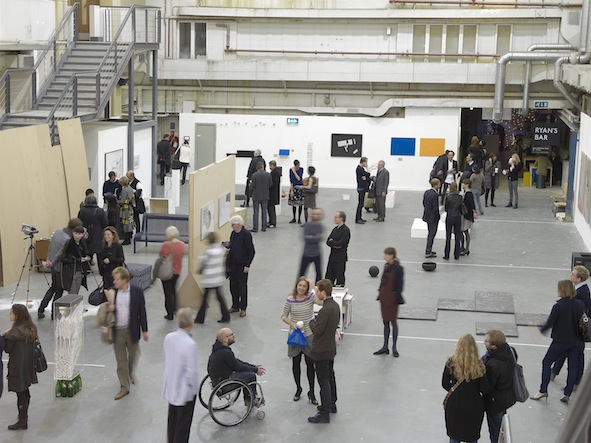 Returning after a successful debut in 2010, SUNDAY art fair will be held for the second time in London. Taking place at the Ambika P3 space on Marylebone Road, SUNDAY is a gallery-led art fair showing a selection of 20 young international galleries, exhibiting work by artists at the fore of emerging talent.
Starting at 9, Sunday are giving you a great way to finish your Wednesday, and the perfect way to kick off the busy weekend, look out for FAD at the party.
http://sunday-fair.com/
Sunday Art Fair is at Ambika P3 from Thursday – Sunday
Categories
Tags