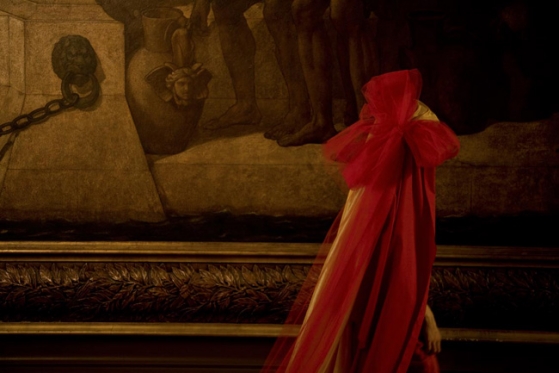 12th August -8th September 2011
Hoxton Art Gallery preview the show Orientations which features a series of photographs by the Turkish artist Guler Ates (MA Royal College, Royal Academy Print Fellow) and a projection of new work and stills by British artist Sara Hibbert (Kingston). Referencing the traditions of Dutch Golden Age painting Ates presents a group of photographic works that explore the cross-pollination of cultures and the effects of this on female identity. Hibbert also incorporates a single female figure within her work, namely a contemporary dancer. With the use of fabrics, movement and a technical play on light the artist states her new video work investigates 'the unconscious gap experienced with the act of a fall'.
The opening of the exhibition will feature a performance by contemporary dancer and choreographer Kerrily Aitchison, which will be a responsive piece to the art works in the show.
Categories
Tags