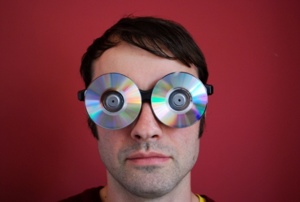 Image Featured: Steven Dickie,The importance of record keeping (performance production image), 2012
Hoxton Art Gallery are pleased to invite you to On The Continuum – a performance evening on Wednesday 15 August, 6 – 9pm.
Produced in dialogue with curator Tim Dixon, this evening will feature performances by Steven Dickie and Luke McCreadie, with a talk by Peter Dennis, a Phd student reading Philosophy at The University of Reading.
Artist and curator Steven Dickie established the term 'The Timeknowledge Continuum' with the exhibition now on display at Hoxton Art Gallery. Dickie discusses this as the first step of many along the trajectory to all knowledge. On August 15th there will be an attempt to identify and further expand upon the territory of the continuum with a selection of performances and readings.
'By merging time and knowledge into a single manifold, it is anticipated that methods for accessing the content of Timeknowledge will be stimulated.' – Steven Dickie
To attend please RSVP to mail@hoxtonartgallery.co.uk
Hoxton Art Gallery. 64 Charlotte Road, London EC2A 3PE
Categories
Tags