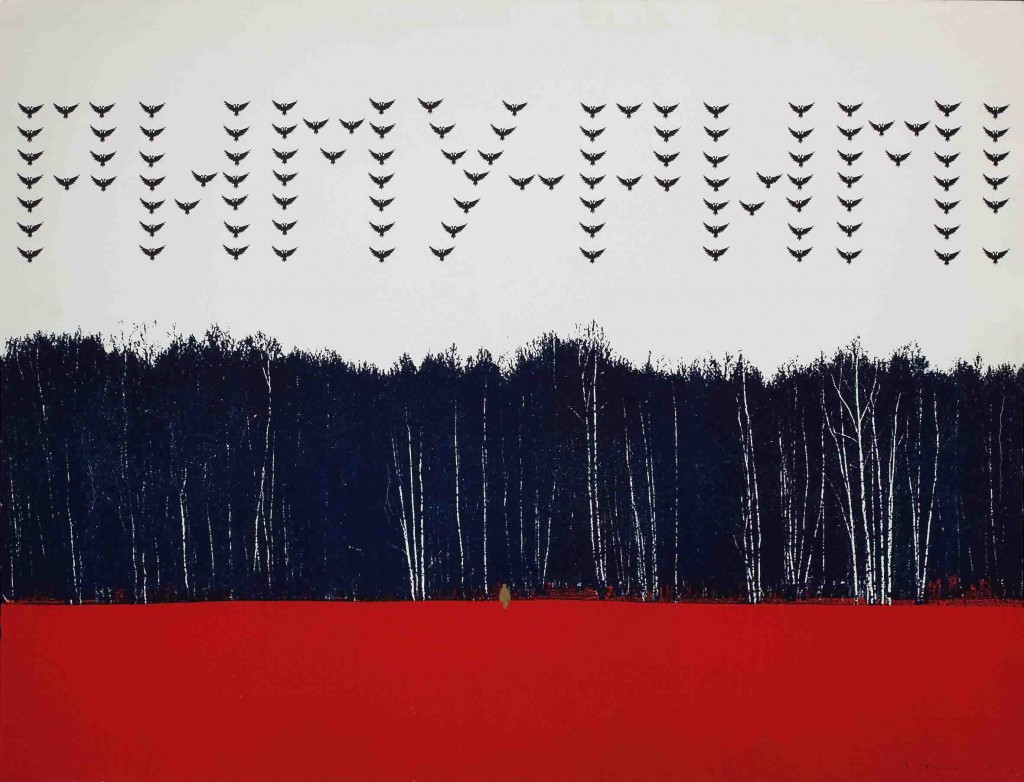 Image:Andrei Filippov Rome for Rome, 1990 Silkscreen print, 75.5 x 57.5 cm
1 July – 28 August 2011
Artists: Ilya Kabakov, Erik Bulatov, Viktor Pivovarov, Andrei Monastyrski, Dmitry Prigov, Vitaly Komar, Alexander Melamid, Lev Rubinstein, Maria Konstantinova, Yuri Albert, Vadim Zakharov, Maria Chuikova and Andrei Filippov.
Calvert 22, in collaboration with the Ekaterina Cultural Foundation, Moscow, presents the UK's first major survey of the highly influential Moscow Conceptual School. Field of Action. The Moscow Conceptual School in Context. A special adaptation for Calvert 22, presents specially selected artworks across a range of media, drawn mainly from the 1970s and '80s, and framed within an exhibition context that aims to better illuminate the principles and practice of this group. The works are drawn from an original exhibition (of the same title), presented at the Ekaterina Cultural Foundation in Moscow at the end of 2010 and selected for Calvert 22 by Elena Kuprina-Lyakhovich and Alexandra Danilova, curators of the Moscow presentation, along with UK independent curator, David Thorp.
Categories
Tags