In the week the art world had reason to be optimistic, David Lynch opens surrealist salon based on Mullholland Drive's club silencio, Anish Kapoor scuppers British Council plans in China, climate activists stage a protest of their own, the apps battle it out at Basel and a new Caravaggio turns up 400 years after the artist's death.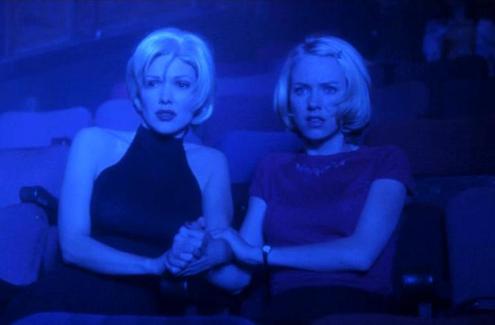 Check out our news round up below. Click on the links to read more
A handfull of multi-million dollar sales at Art Basel indicate an upturn in the market
BP Portrait Prize won by Wim Heldens amidst protests by climate activists
Anish Kapoor refuses Chinese show in support of Ai Weiwei
Unknown Caravaggio painting found in Britain
Battle of the apps at Art Basel
Silencio! David Lynch's Mullholland Drive Night Club to open in Paris
A handfull of multi-million dollar sales at Art Basel indicate an upturn in the market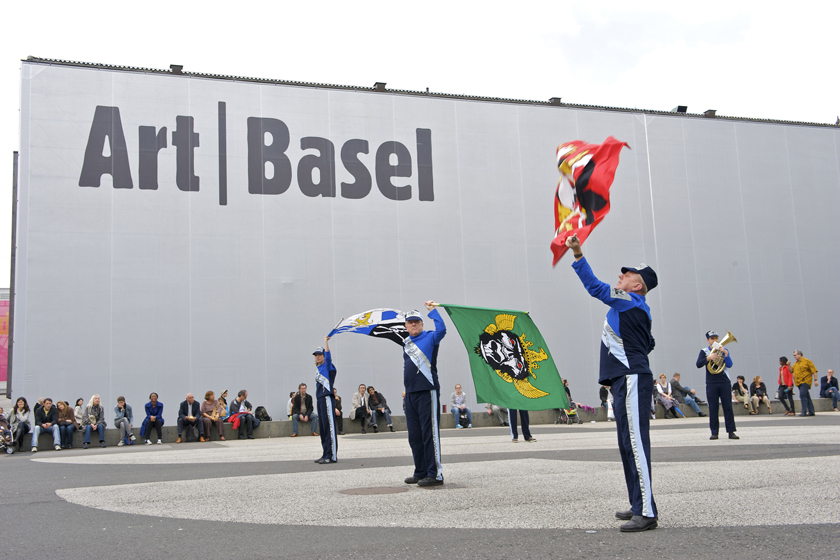 By all accounts, reports from Art Basel suggest there is reason for dealers and galleries to be cautiously optimistic about an upswing in the market with a number of high profile sales. Vetran New York dealer David McKee said he sensed "a trace of caution in the air", but there were a number of high profile, seven-figure sales to back a (cautiously) optimistic feeling. These included Yves Kleins IKB 162 for approximately $3.5 million and Gerhard Richter's landscape Kleine Strasse for over $5 million. The painting last sold for £2.2 million ($4.5 million).
There were mutterings of complaints, however, at the surging numbers of business getters and auctioneers present during the "VIP" viewing hours, the hours supposedly the preserve of the high-profile collectors.
Final word goes to Iwan Wirth, Hauser & Wirth, who praised this year's fair saying "The buying has been intelligent, vibrant and inspired. This may well be our best Art Basel ever."
BP Portrait Prize won by Wim Heldens amidst protests by climate activists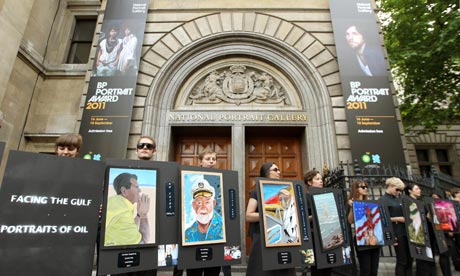 Heralded as offering "a quiet but evocative study", the £25,000 BP portrait award has gone to Dutch artists Wim Heldens for his painting Distracted. Heldens has been painting his subject Jeroen for over 20 years, throughout the subject's life.
The award's ceremony, held at the National Portrait Gallery, was targeted by climate protesters, who were bringing attention to BP's ongoing affiliation with the arts, a move which the activists claimed was an attempt to distract from their impact on the environment. The activists were present outside of the awards with images demonstrating the impact of last year's spill in the Gulf of Mexico.
Anish Kapoor refuses Chinese show in support of Ai Weiwei
Anish Kapoor has refused an invitation to exhibit in Beijing's national gallery next year, in support of Ai Weiwei, the imprisoned Chinese artist. The exhibition was a part of 'UK Now', a series of exhibitions organised by The British Council in anticipation of the olympic torch being passed fro China to the UK.
Kapoor, who was due to exhibit at the new Tiananmen Square museum, denounced Ai Weiwei's imprisionment as "barbaric". In the face of Kapoor's refusal to take part, Martin Davidson, British Council chief executive, said he was hopeful that the project would still be a success, saying, "it is through cultural exchange that we best demonstrate the benefits of free artistic expression and build supportive links between people in the UK and China." Kapoor has said "I think it is important that as a community of artists we stick together… rarely are we dangerous"
Unknown Caravaggio painting found in Britain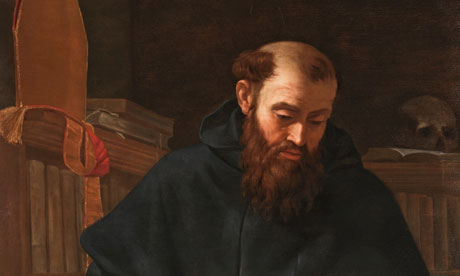 An unknown Caravaggio painting of St. Augustine, has been uncovered in a private collection in Britain. The painting, one of barely 50 extant pieces by the artist, will be printed in a ook by Yale University. Sebastian Schütze, professor of art history at the University of Vienna said of the piece, "it has never been published. What looked like an anonymous 17th-century painting revealed its artistic qualities after restoration."
Battle of the apps at Art Basel
A whole host of iPad apps debuted to coincide with Art Basel, all the with the aim of capitalising on the ease of the iPad as a means of displaying, archiving, offering information on and, ultimately, getting collectors and dealers to part with cash. Amongst them Art.sy, Paddle8, ArtBinder, and even the Gagosian's own app.
Art.sy was launched for Art Basel and works in conjunction with the Art Genome Project, an ongoing study of the characteristics that distinguish and connect works of art. Art.sy evaluates artworks along 200+ characteristics—such as art-historical movements, subject matter, and formal qualities—to allow for a search experience tailored for collectors and dealers. In part, Art.sy is led by Sebastian Cwilich, a former executive at Christie's Auction House and Haunch of Venison Gallery.
David Lynch designs Paris nightclub inspired by Mulholland Drive's Club Silencio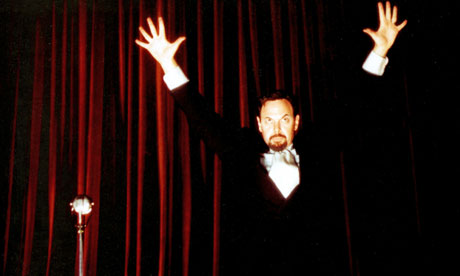 Club Silencio, the surrealist experience straight from Lynch's 2001 film Mullholland Drive, has opened in Paris. David Lynch has designed Club Silencio, set to open in September.
The club owner Arnaud Frisch, who started the Social Club and music label Savoir Faire, intends the club to be a private venue from 6 pm to midnight, and open to non-members from midnight to 6 am.
The club will be a cultural hub and is intended to be a 'salon' for international creative exchange and will host concerts, screenings and literary events. Located on Rue Monmartre, the space will house a bar, restaurant, performance stage, art library and cinema.
According to The Hollywood Reporter, Lynch also designed the furniture with Raphael Navot, according to The Hollywood Reporter. Lynch has previously turned his hand to furniture design, with them appearing in his 1996 film Lost Highway and his mid-century minimalist tables have been sold by Swiss company Casanostra.
Descriptions of Silencio's interior describe surreal pieces and asymmetrical sofas. It is not known how much the club will mimic the surreal blue drenched mystery of the club in the film, or whether there will be the films nightesque illusionist on stage.
"Films, paintings, furniture, etc. are all based on ideas," The Independent quoted Lynch from the City of Absurdity, a compendium of all things David Lynch. "I don't want to appear like some all-round talent. Not at all. I just inevitably get involved with different things."
Rachel Bennett
Categories
Tags