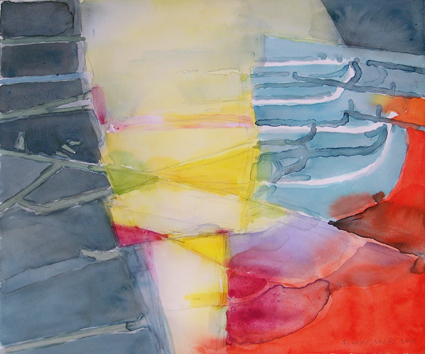 Image:Winter sun on the sea II by Simon Carter, watercolour on paper
Mall Galleries have invited twelve artists whose practice reinterprets the traditional medium of watercolour and other water-based media to exhibit in this dynamic group show.
Showcasing a broad range of experimental approaches to watercolour, this exhibition explores the boundaries of the medium through digitally manipulated paintings, watercolour collage, sculptural work built from acrylic paint, delicate miniatures and works that focus on subversive or deliberately naïve subject matter.
Exhibiting artists: Iain Andrews (Winner of the Marmite Prize for Painting 2011), Patricia Cain (Winner of The Threadneedle Prize 2010), Simon Carter, Louisa Chambers, Stefan Ciulu, Annabel Dover, Lucy Jones, Eva Lockey, David Orme, Edd Pearman, Melvyn Petterson and Daniel Preece.
Categories
Tags