Lots on again. Here's the FAD roundup (complete with map!) of our recommendations for what is going on across the capital tonight.

View FAD Recommends \ London Art Openings and exhibitions 26th May 2011 in a larger map
Velvet at The RED Gallery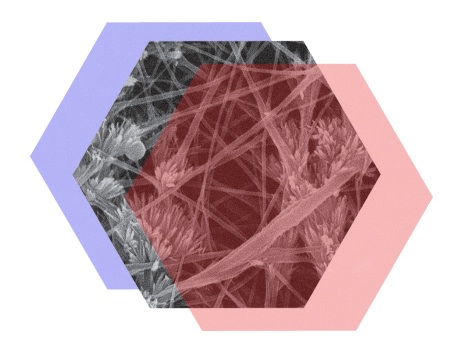 The Red Gallery host a group show of  the best contemporary Czech and Slovak artists living in London. An exploration of a shared collective history, these young artists respond to the persistant collective memories of Czechoslovakia. The meeting of cultural experiences, which were some of the defining moments of 20th century European history, meets the modern novelties afforded by London as 21st century metropolis.
Until June 2011, http://www.redgallerylondon.com/
Linder at Stuart Shave/Modern Art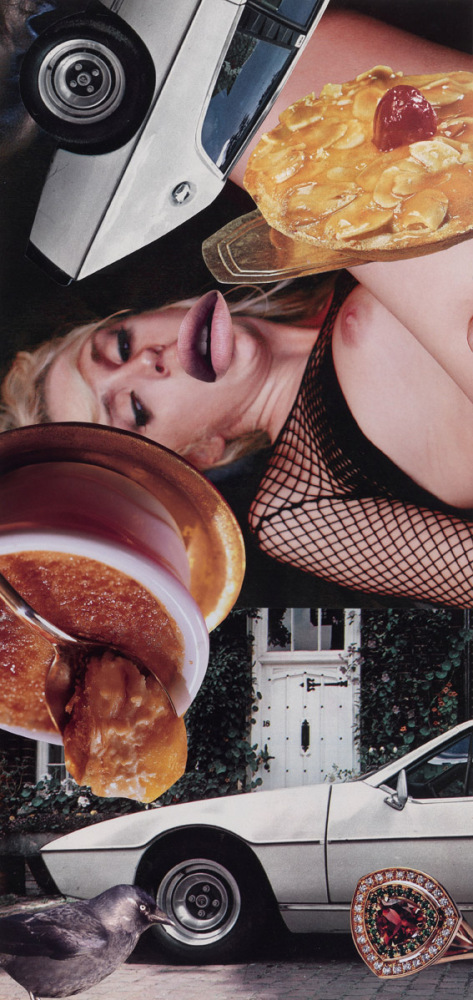 Continuing a three decade long exploration of issues of gender identity, sexual commodification and depictions of desire, this is Linder's first solo show in London for four years, and her second at Stuart Shave / Modern Art. Using collage as a means to re-appropriate visual cultural currency, Linder' works are spliced from the pages of contemporary pornographic and domestic magazines, juxtaposing their similar ends – the creation of desire – as analogues to each other.
Linder is renowned for the staunchly feminist collages and performance works, like the iconic single-artwork for the Buzzcock's 1977 'Orgasm Addict', with the words reorganising and destablising common social narratives by entering into them.
Until June 24th, http://www.modernart.net/
NEW space opening
Joze London at The Library Space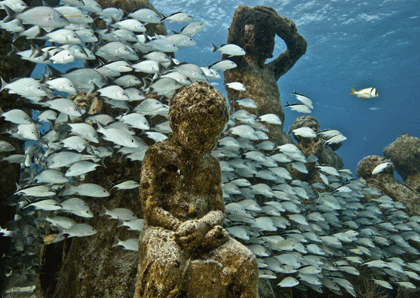 The Library Space is a new creative arts space opening at 108 Battersea Park Road. Housed in a former college library, the space will be used to host a programme of contemporary art, music and fashion events. With its inaugural exhibition: 'Joze London', The Library Space's tall dark cabinets and winding stairways will be transformed into a maze of artworks waiting to be discovered. 'Joze London' is the London version of the successful annual exhibition 'Joze Show' by curator Jose Waldie.
Jose and co-curator Georgina Mascolo have assembled an eclectic mix of artists and designers from all over the world, both established artists such as renowned photographer Pattie Boyd, aswell as emerging talent, working in a variety of mediums including photography, painting, sculpture, and ceramics.
Until June 12th http://www.jozelondon.com/ | http://www.thelibraryspace.com/
Absense of Light, Bruce French at Scream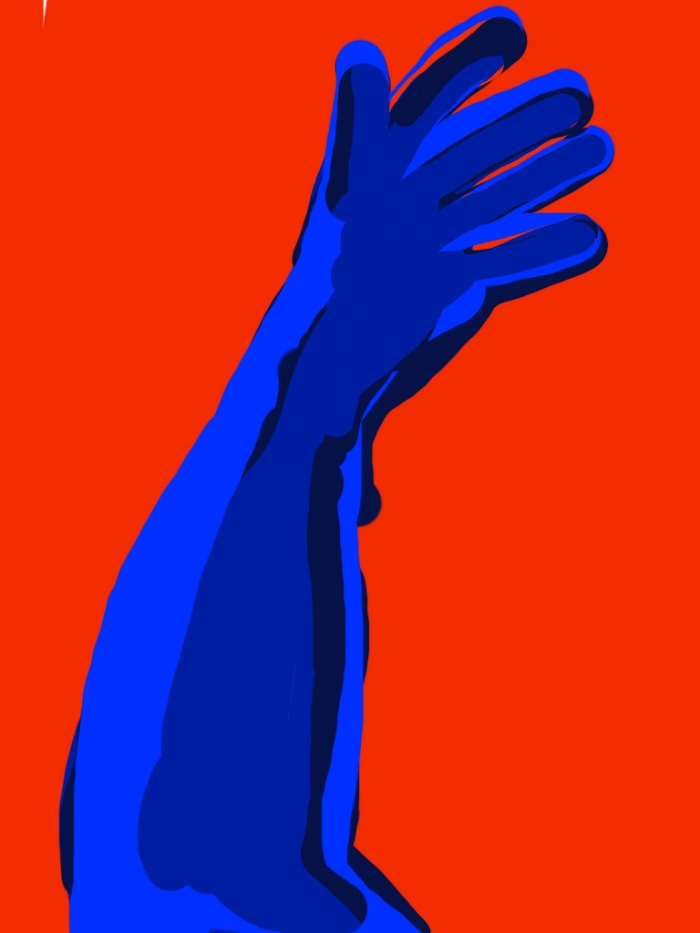 "Absence of Light" is the sequel to Bruce French's 2008 solo show and will feature signature fine line drawings, translated into painting, sculpture and limited edition screen prints.  The exhibition embraces modern technologies, utilising the iPhone and the iPad to record a visual diary which forms the basis of the work. His observations are translated into faceless figurative drawings, emotionally charged yet androgynous and anonymous.  Bruce begins by creating an image in layers on his iPad. By drawing directly onto the pad with his fingers he is able to experiment with line, form and colour, before printing on Perspex or translating the image to the more traditional medium of oil on canvas.  Although Bruce's paintings are essentially figurative, they possess a bold, linear aesthetic.
The exhibition will be launch with an exclusive performance piece at Scream, choreographed and performed by Vanessa Fenton of the Royal Ballet, and sung by Lynne Jackman of rock band St. Jude.  Titled 'And I always will', this will be the first collaboration between the artist, dancer and chanteuse.
Until 25th June, Scream
Richard Long and Giuseppe Penone at Haunch of Venison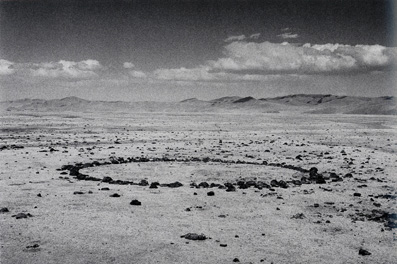 Haunch of Venison's fourth exhibition with Richard Long, an artist widely recognised as one of the most important artists to have emerged since the 1960s and a pioneer of Land and Conceptual art. Walking in the landscape is the basis of Long's practice but over the past 40 years he has extended his concerns to encompass photographic and text-based work, sculptures made in stone and wood, small-scale works using handprints and fingerprints on paper and driftwood, and monumental wall drawings made using mud and clay. Richard Long's work is characterized by simplicity, precision and economy, yet explores conceptually complex themes and ideas. His works articulate ideas about time and space, relativity, natural forces and human experience.
Giuseppe Penone
In his first show at Haunch of Venison, and the largest exhibition of his work in London to date, Giuseppe Penone will show new and recent works in wood and bronze as well as documentation relating to a series of ground-breaking projects made in 1968 and an installation of his extraordinary 'Skin of Graphite' drawings.
Until August 20th http://www.haunchofvenison.com/
A Maid for Paint, Paul Housley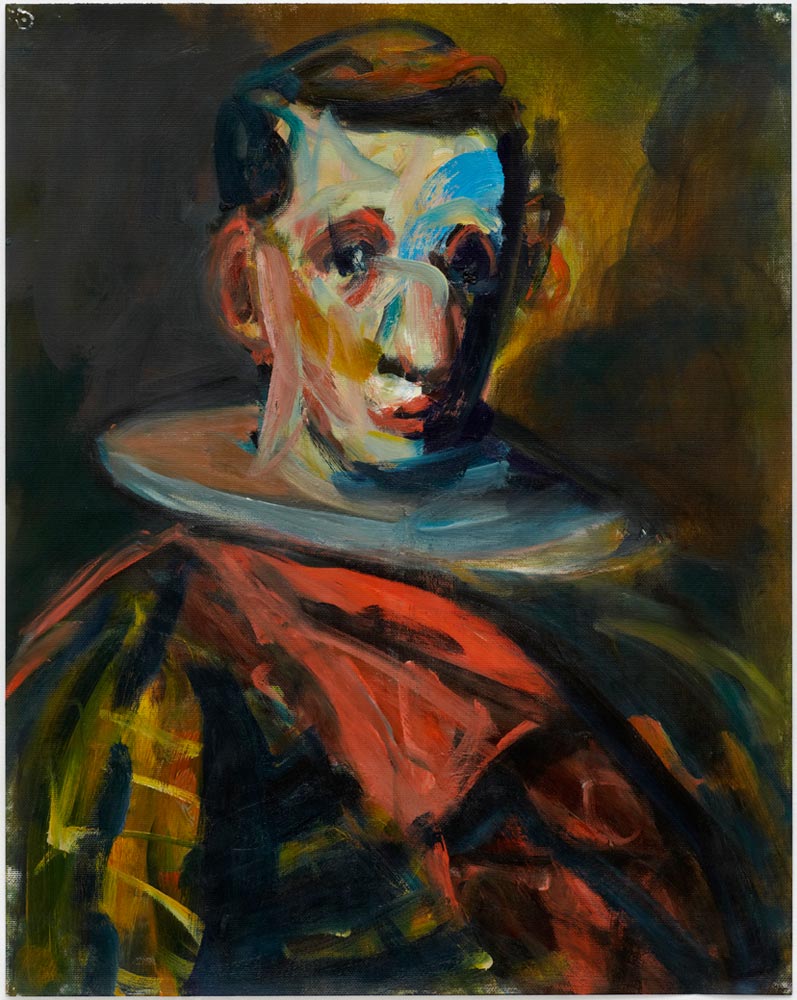 Of his work, Housley said "I want my painting to aspire to the condition of music". In A Maid for Paint, his first exhibition at Poppy Sebire,  are a series of portraits and still lifes which frequently blur genres, more concerned as they are with the physicality of the medium than the fixity of the subject. Primarily oils on canvas, the works are at once mottled and vibrant, totemic and irreverent. The paintings host a cast of characters, from figurines to portraits of people, but all deliberately achieve inviting narrative readings.
Until July 2nd http://www.poppysebire.com/
VNA launch at Black Rat Projects, Cargo
The street art and grafitti magazine launches its new issue, issue 15, at Cargo tonight. Go along and get yourself a copy before they're all gone.
Rachel Bennett
Categories
Tags