On Sunday 13 February the hottest talent in film will be piling onto the red carpet to celebrate the biggest night in UK Cinema – The Orange British Academy Film Awards. Each invitee will receive a coveted ticket to the ceremony and an awards brochure, both beautifully illustrated by the talented Adam Simpson.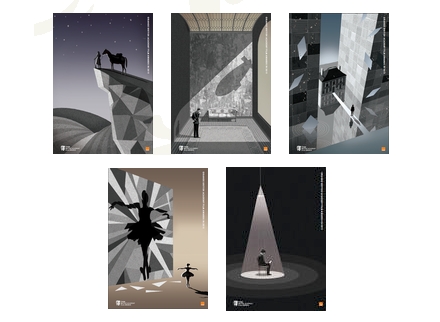 BAFTA commissioned Adam to interpret this year's five Best Film nominees for the covers of the Film Awards brochures – Black Swan, True Grit, Inception, The Social Network and The King's Speech. The brochures are given to all attendees on the night and form a collectable set.
Adam was also asked to interpret the BAFTA mask for the ticket covers. He came up with a beautifully intricate concept that recognises a range of filmmaking skills that are rewarded on the night.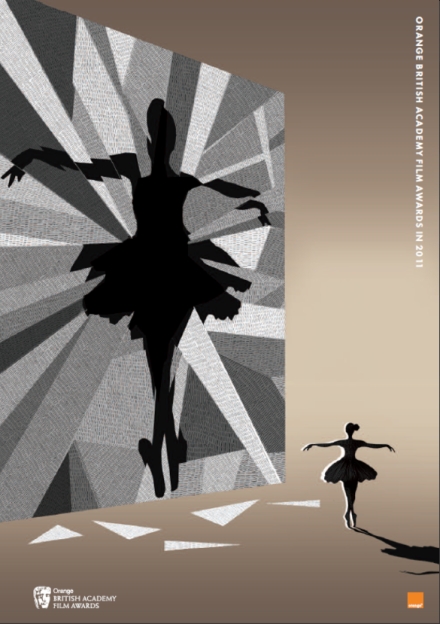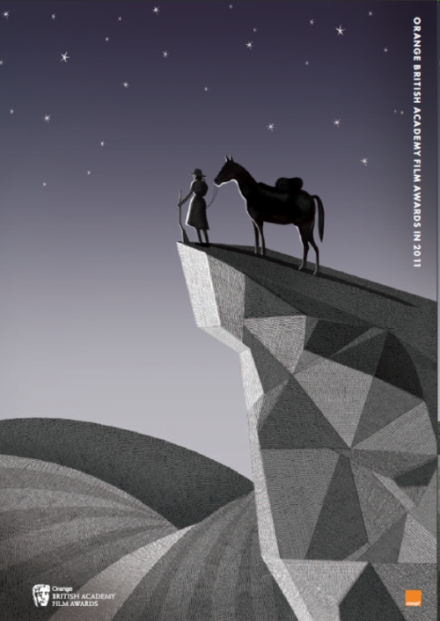 View the full set of five illustrations on www.bafta.org.
Adam Simpson studied at Edinburgh College of Art and the Royal College of Art. His work encompasses design, animation and illustration – always with a strong emphasis on drawing.
Adam has contributed to major exhibitions and book fairs in London, New York, Edinburgh and Bologna, as well as numerous Japanese art museums. His work has been short listed for a British Design Award and in 2009 he was included in the Art Directors Club Young Guns awards.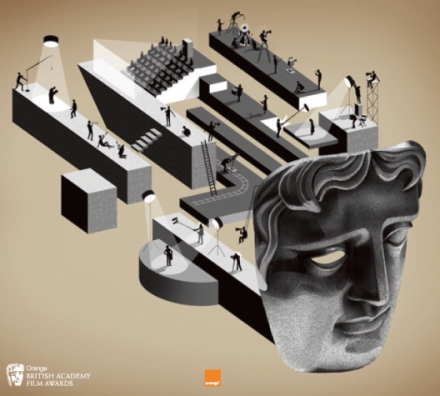 Find out more about Adam Simpson at www.adamsimpson.com.
Find out more about the British Academy of Film and Television Arts.
By Pippa Irvine
Categories
Tags