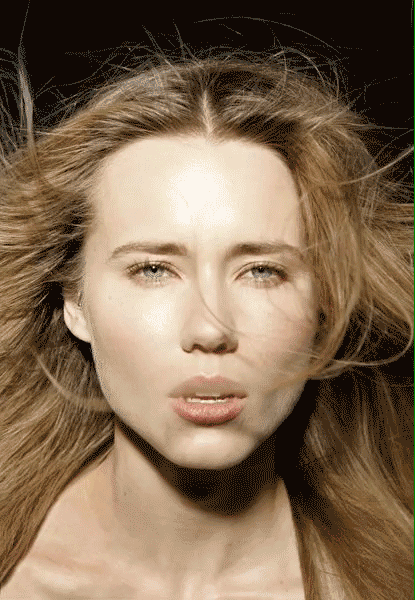 'Seduction is always more singular and sublime than sex and it commands the higher price'.
Jean Baudrillard
The Maurice Einhardt Neu Gallery (MEN) is proud to present Derrick Santini second solo London show 'I WANT TO FUCK YOU BY DERRICK SANTINI'. The exhibition is a filmic, playful and voyeuristic series of works that are provocative with an innocence aesthetic, but with the ability to shock and become a confrontational statement (depending on the viewers sentiment).
The artworks are various frames in length of lenticular photographic sequences, an extension to Santini's considerable filmic photographic work.
The show comprises of 8 artworks: 3ft x 4ft. They are on display at The MEN Gallery whilst 3 others are being displayed off site .
Santini's lenticular series of pole dancers are steeped in 'sex' – pole dancing being the staple for strip clubs and gentlemen's clubs, however this is appropriated to a constant visual sequence, that has no beginning or end, but rather than 'shock' they produce a discordant harmony and engage the passer by as a voyeur, without their consent.
I Want To Fuck You and I Love You, illuminated, work in unison as a direct spoken piece with the viewer – the subject of the work mouthing the constant invitation and declaration to intice and question what 'love' is and the the embracing of its physical embodiment – it cuts through the sentiments of love and sex and blurrs the emotion for the viewer as they receive the dialogue innocently passing by.
Derrick Santini – Born 1965
DERRICK SANTINI spent his teenage years recording everything he saw and has since become a respected reportage photographer, voyeuristic in nature, taking ultimate pleasure in capturing 'stolen moments', his interest lay in capturing his subjects and situations to project his own aesthetic. Santini's work is that the creativity is the 'in between', questioning the cause and effect of subject and viewer and ultimately blurring the lines of convergence. He is renowned for his intimate and insightful portraiture style particularly within the fashion and music industries where their is a huge demand for his iconic images.
Categories
Tags