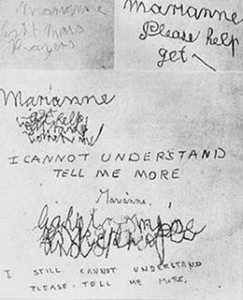 GHost-hunters
GHost is led by Sarah Sparkes and Ricarda Vidal
Institute of Germanic & Romance Studies, Stewart House, 32 Russell Square, London WC1B 5DN
Proposals for presentations of 30 minutes on the theme of ghost-hunters for the two hostings on 12 October and 16 November. We are interested in presentations which look at ghost-hunting as a historical as well as a contemporary activity and would like to hear from practicing artists as well as from researchers within the fields of anthropology, art history, cultural studies, film studies, history, law, literary studies, parapsychology, psychology etc.
Whether you're proposing an academic paper, a performative talk, a recital of poetry or creative writing or a presentation of your art practice please think of ways of presenting your work beyond the neat framing of Power Point and take us somewhere on the far side of Windows Vista.
Please send a (working) title, an abstract of ca. 300 words, and, if applicable one or two pictures, to ghost.hostings@gmail.com
Abstracts should reach us no later than 12 July 2010.
Venue: The Courtroom, Senate House South Block, Malet Street, London WC1E 7HU
Deadline for submissions of proposals: 12 July 2010
Date for Hosting 3: 12 October 2010
Date for Hosting 4: 16 November 2010
The GHost project has been running since 2008. It addresses the various roles ghosts play in contemporary culture by bringing artists, writers, curators and researchers together for workshops, so-called 'hostings' and exhibitions of moving image and performance art. The hostings take place at the Institute of Germanic & Romance Studies and exhibitions are hosted by St Johns on Bethnal Green (East London) and in venues in Hastings, Liverpool and Folkestone.

www.host-a-ghost.blogspot.com/
About Mark Westall