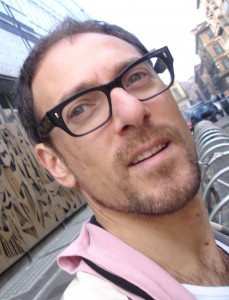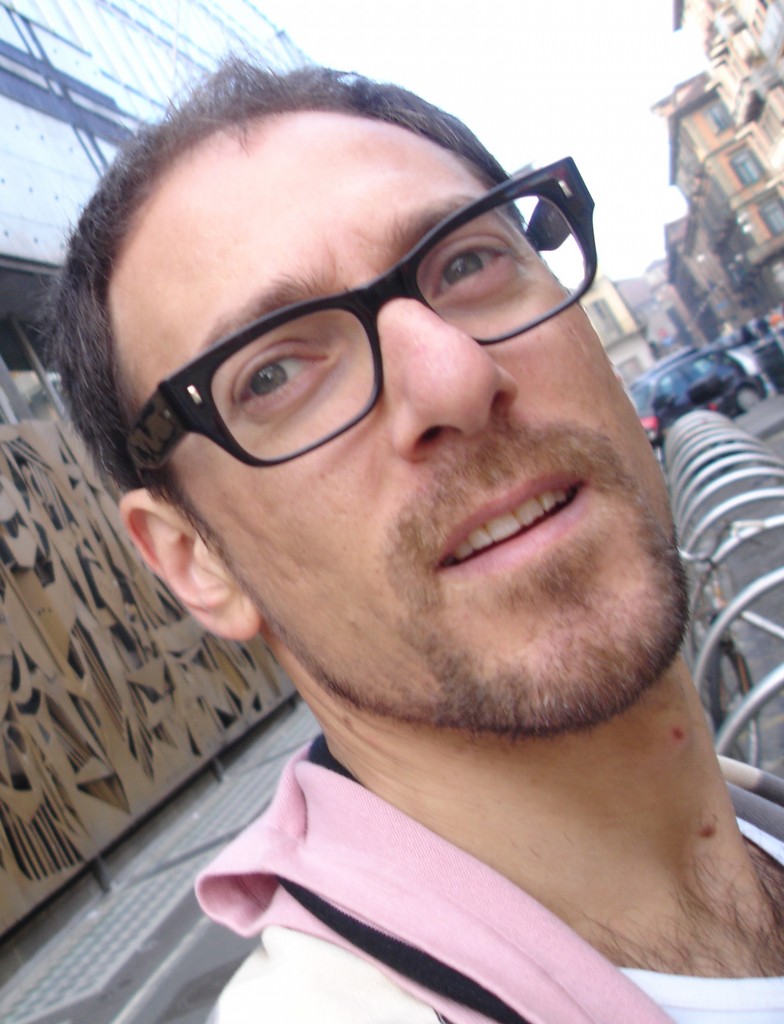 For the next few weeks Ben Lewis will be Guest editing FADwebsite. We will be seeing some of his old favouritre reviews, excerpts from Art Safari and other Ben Lewis video productions plus a great feature on;
The Future Of Art with input from the likes of Julia Peyton Jones, Hans Ulrich Obrist, Nico Wasserman and a few others as well
Ben Lewis is an award-winning documentary film-maker, author and art critic, whose films are commissioned by the BBC, Arte and a long list of broadcasters from Europe, North America and Australia.
Ben studied history and history of art in Cambridge and Berlin. In his twenties he worked at MTV, Djed and briefly ran a record label before working on numerous magazine programmes for the BBC and Channel 4.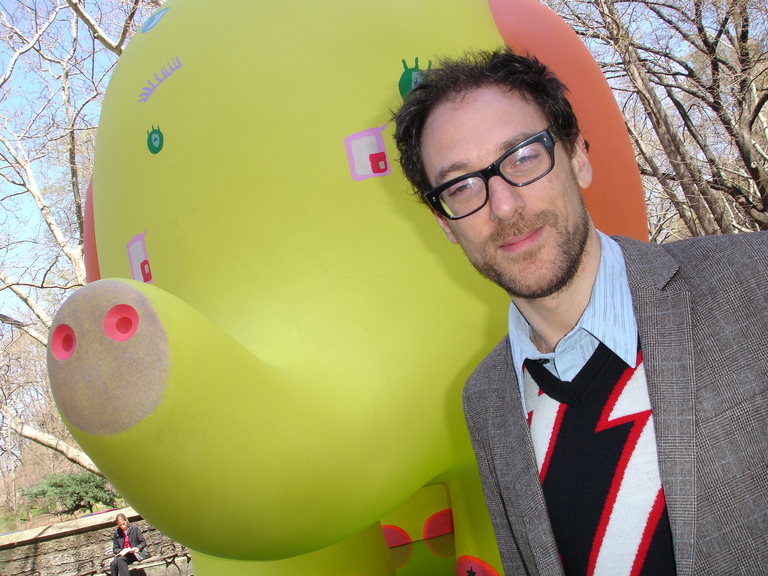 In 2001 he established his own documentary and film production company, BLTV, now also a website and on-line business Among his credits are "The King of Communism: the pomp and pageantry Nicolae Ceausescu", which won a Grierson Award in 2002, and "Hammer and Tickle: the Communist Joke Book", which was premiered at the New York Tribeca Film Festival 2006 and won best documentary at the Zurich Film Festival in the same year.
However, he is best known for his series about contemporary artists "Art Safari", which has been shown in the UK, Europe, Australia and America, and which won a bronze at the New York Television Awards and a German Grimme Prize in 2007. "Art Safari" featured films on Maurizio Cattelan, Takashi Murakami, Matthew Barney, Sophie Calle and Wim Delvoye, among others. He also produced a limited edition "Art Safari" film on DVD, commissioned by the Deutsche Bank for their exhibition "Affinities" at the Deutsche Guggenheim in 2007
Ben's latest film is 'The Great Contemporary Art Bubble', about the rise and fall of the contemporary art market. It was shown on BBC4, Arte, ABC-Australia and many other TV channels across the world in 2009, and screened at numerous film festivals, including Montreal, Vancouver, San Francisco, Palm Springs, Copenhagen, Florence (Lo Schermo del Arte), Cleveland, Minneopolis, Mendocino, Newport Beach, opened the inaugral Tel Aviv Arts Film Festival and won best feature documentary at the Foyle International Film Festival.
Ben is currently raising finance for a third series of Art Safari, alongside writing and directing "Mishpoke", a major series of Jewish family histories for the BBC and Arté.
Ben writes a monthly column on art for Prospect magazine. His articles have also been widely published in Evening Standard, The Times, Sunday Times, Observer, Financial Times and Sunday Telegraph in the UK and Monopol magazine in Germany and Programma in Israel.
Finally, his first book, "Hammer and Tickle", a history of humour under Communism, based on his eponymously titled documentary, was published by Weidenfeld and Nicholson in 2008. It has so far been published in America, Germany, Portugal, Poland, Slovenia and Italy
Ben is currently developing a third series of Art Safari.
To buy Series 1 and 2 or the film "The Great Contemporary Art Bubble" plus his other films click here:
www.artsafari.tv
www.benlewis.tv/
The Future Of Art by Ben Lewis
About Mark Westall