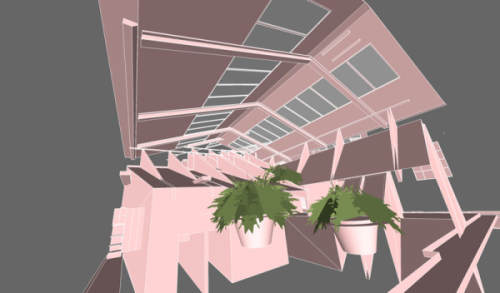 Infinite Potential is a brand new project which will feature works by anyone and everyone who wants to get involved.  It will take the form of an online archive of submissions made in response to a 3D Model of the Show Dome Gallery space.
The project was created in order to give people full access to the gallery space – with the promise that every piece of work submitted will be featured.
The show takes reference from online gaming culture and Second Life, where it's possible for anyone to build and control their environment- tapping into the uninhibited way that people occupy virtual space. Infinite Potential is a collection of virtual fantasy Show Domes which can be downloaded, used, redistributed and enjoyed by anyone.
The show launches this Thursday with a one night party and private view which will transform Show Dome into a digital multiplex of virtual pleasures. There will be large-scale show-reels of every video and computer render submitted alongside enormous projections which can be controlled live by the audience without restriction.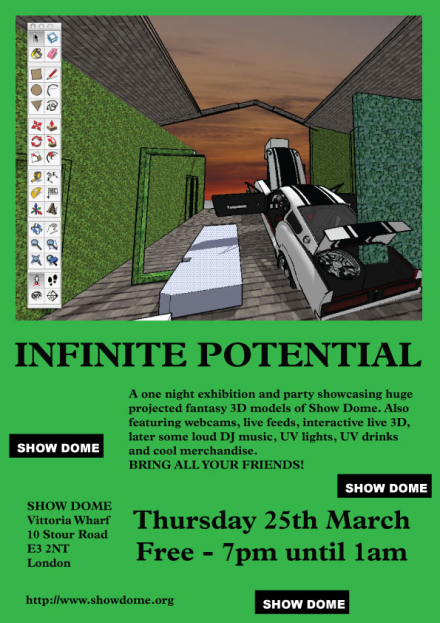 www.showdome.org/infinitepotential
Categories
Tags