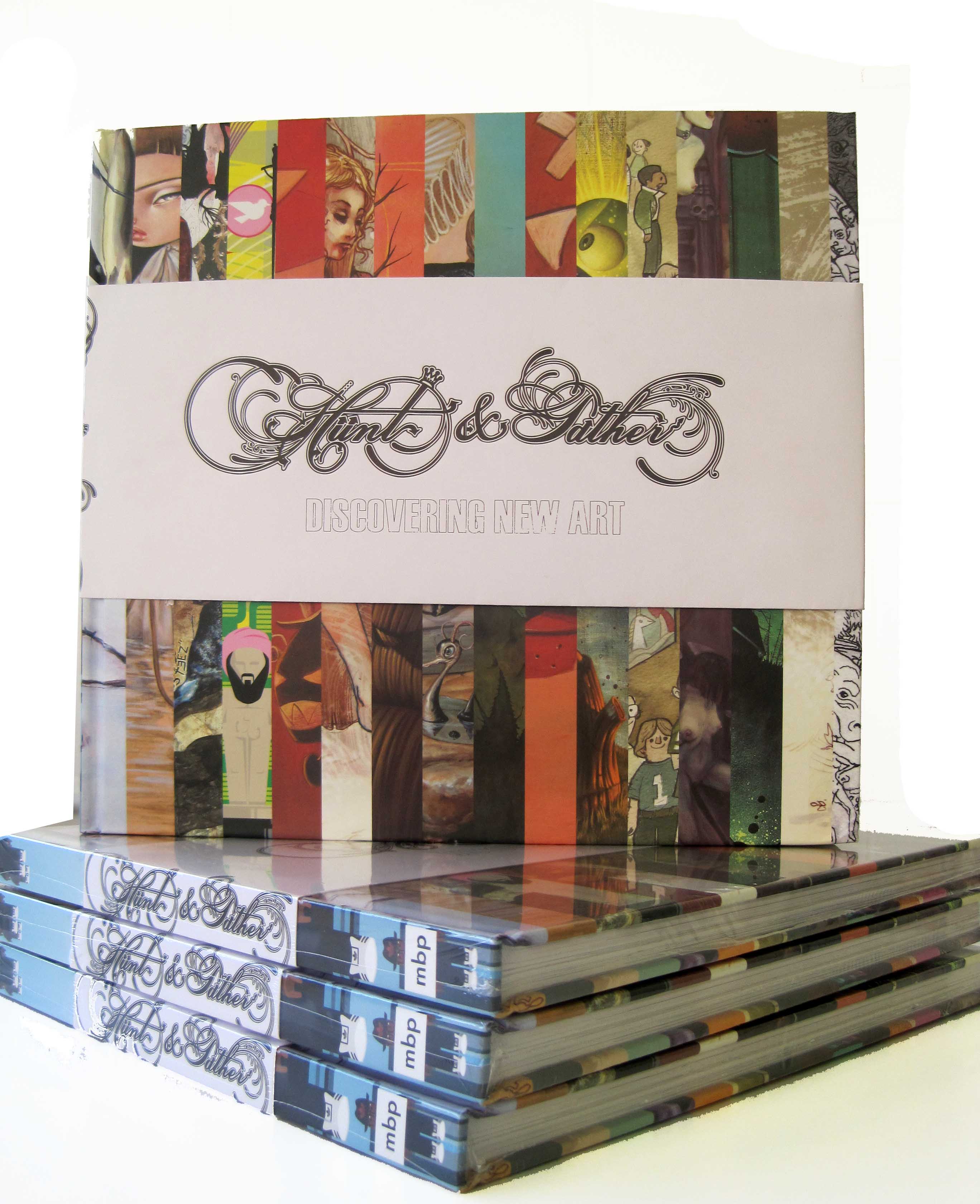 Mark Batty Publisher proudly presents its newest art book, Hunt & Gather: Discovering New Art by author and London Miles Gallery (UK) curator Tina Ziegler, showcasing a contemporary view of international art featured in galleries and media across the globe. This striking collection of surrealism, pop art, illustration, collage, graphic design and mixed media represents many of today's most boundary-pushing artists. Aspects of this collection are dark, at times macabre, but these images are complemented by arrestingly playful pieces, and accompanied by first-person texts that shed light on how and why these individuals make their art.
Dedicated to fostering the relationships between artists and art enthusiasts, Ziegler has selected an array of artists to contribute to the book. From the rich, dark graphic stylings of Carrie Ann Baade, to the bright pop creations of Dave Pressler and the fantasies of Jason Jacenko; grotesque sculptures depicting death and the human condition from Emilio Subira, and the frightening, painstakingly detailed black-and-white pencils of Jon Beinart, each page is filled with jaw-dropping impressions of some of today's most dynamic artworks.
"Whatever their medium of choice, these artists share a few common links," says author Tina Ziegler. "Whether it's the way they communicate, where they exhibit or who they attract, they are all part of a growing, cutting-edge movement. What makes Hunt & Gather unique is not only the selection of artists but the personalities that shine through from page to page."
Featured artists: Aaron Kraten, Andy Council, Brandi Milne, Carlos Ramons, Carrie Ann Badde, Catalina Estrada, Charles Wish, Greg Simkins, Jason Jackenco, Chelsea Greene Lewyta, Dave Pressler, Diva, Edwin Ushiro, Elizabeth Mcgrath, El Gato Chimney, Emilio Subria, Georgina Ciotti, Jon Beinart, JShea9, Joshua Petker, Karl Persson, Kukula, Mad Steez, Mr.Gauky, Nathan Frizzell, Nathan Ota, Plastic God, Romanowski, Scott Belcastro, Scott Campbell, Scott Radke, Scott Scheildy, Tanner Goldbeck, Tessar Lo, Tiffany Liu, Timothy Hon Hung Lee, Tina Imel, Victor Castillo, Yoskay Yamamoto.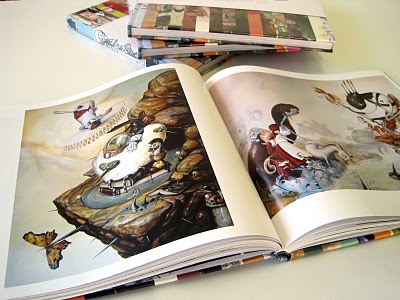 Saturday. March 20 , 2010: The Creative & Old School, a Hunt and Gather Book launch event.
Location: 47 Mowlem Street. East London. E29 DR. United Kingdom
The evening will include a book presentation by Tina Ziegler and a signing event by featured artists in attendance. There w

ill be an exhibition on show from various artists featured in the publication, such as Scott Belcastro, Scott Campbell, Kukula, Timothy Hung Lee, Emilio Subira, Nate Frizzell, Edwin Ushiro, Yoskay Yamamoto.
Artists in attendance: Timothy Lee, Mr Guaky. Andy Council. Emilio Subira.
Hunt and Gather will be presenting a special mix tape compilation to celebrate the "old school" way of gathering together 

tunes and building your own mix tape. All visitors to the event are welcome to bring along their favorite track which will then be added to the evening's playlist. The completed event playlist will be available for download after the event from Huntandgatherart.com.
Friday. April 9 , 2010: Thinkspace Gallery & Tina Ziegler present the Los Angeles book Launch and group exhibition of  Hunt and Gather. Featuring new artworks from more than 25 artists featured in the publication and an afternoon signing event on Saturday, April 10 , 2010. Visit www.thinkspacegallery.com for more information.
Location: Thinkspace Gallery, Culver City. California.
Exhibiting artists include: Carrie Anne Baade, Plastic God, Emilio Subira, Chelsea Lewyta, Dave Pressler, Victor Castillo, Tanner Goldbeck, Andy Council, Tessar Lo, Jshea9, Scott Belcastro, Diva, Scott Campbell, Tiffany Liu, Deseo One, Elizabeth Mcgrath, Jon Beinart, Charles Wish, Timothy Hung Lee, Scott Radke, El Gato Chimney, Mr Guaky, Madsteez.
All artists are creating 12 x 12 inch artworks to be exhibited from the 9 of April and until the end of the month.
Categories
Tags