Moniker International Art Fair presents its New York debut with some of the world's most renowned urban & contemporary artists. The four-day event is the first international outing for the fair, which has for the past nine years built a reputation as London's must-visit festival for art collectors.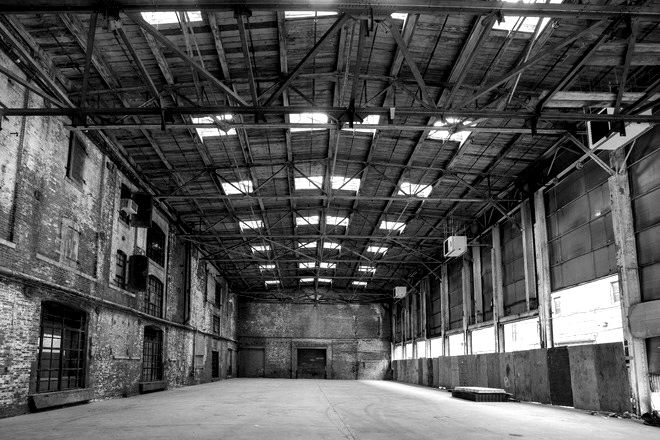 Held in the cavernous industrial space of Greenpoint Terminal Warehouse, Moniker's highly-curated, hand-picked lineup features 27 exhibitors presenting the best of international galleries and individual artists, including acclaimed emerging talent from both sides of the pond.
"Brooklyn is the perfect place to make our international debut, as it has always had a long history with urban and contemporary art."
said Tina Ziegler, Fair Director.
"We've been careful to avoid the trappings of 'elite' art fair traditions and ensure that Moniker welcomes everyone equally. Inclusivity and a sense of global collaborative effort are right at the heart of our art movement. The values that are important to the art we celebrate are equally important to the fair as a whole."
Known for producing thematic fairs, its stateside edition will have the theme of the carnival. Embracing the carnival's interactive, immersive, and participatory elements, Moniker's 2018 New York debut will offer a sensational environment for visitors to appreciate the excitement of this variety of work.
The artists presented at Moniker are pioneers within the urban art scene, many of whom have won worldwide acclaim for their work on canvas and concrete alike, with commissions by governments and city councils to bring urban landscapes to life. Complimenting Moniker's exhibitor list is a lineup of immersive solo artist installations by an international selection of urban and contemporary talent.
Artist Installations by:
INSA (UK), Egle Zvirblyte (Lithuania), Skewville (NYC), D'Face (UK), ICY & SOT (Iran), Brusk (France), Jose Miguel Mendez (Spain), Yok and Sheryo (Philippines/Australia), Derek Gores (California), ASVP (NYC), Gabriel Specter (NYC) Bom.K (France), Vermibus (Spain) and Faith XLVII (Souh Africa).
Exhibitors
COX Gallery Bordeaux, Heliotrope Foundation New York, Jewel Goodby Contemporary London, Jonathan Levine Projects New Jersey, Le Grand Jeu Paris, Merc'art Lisbon, Over the Influence LA & Hong Kong, PDP Gallery Paris, 5 Pointz Creates New York, Roman Fine Art East Hampton, Superchief Gallery LA &, New York, TAG Fine Arts London, Thinkspace Projects Culver City L.A., Vertical Gallery Chicago, Vinyl on Vinyl Philippines.
Moniker International Art Fair Thursday, May 3, 2018 VIP & Press Preview 3-5pm Private View 5pm-10pm
Open to the Public May 4 – 6, 2018 Greenpoint Terminal Warehouse, 73 West St, Brooklyn, NY 11222
www.monikerartfair.com
Categories
Tags