Moniker Art Fair returns to East London's Old Truman Brewery, taking over the newly refurbished 30,000 Sq.foot top floor and tripling in size. Despite a crazy amount of work still left to get the fair ready we've been able to ask a few questions of its fair director Tina Ziegler.
1 You have a new space for Moniker London do you have any special installations planned?
We actually have a whole installation hall. One of the objectives of Moniker has always been to help those visitors new to the urban and new contemporary art world engage with the art, and the installations play a huge part in that. This year we're working around a theme that encompasses the pivotal moments in the history of urban art, so it's a chance to bring together installations ranging from artists paying homage to the very beginnings of the scene through to those embodying its evolution and future all at once.

Lawrence Vallieres Cardboard Sculpture
2 We see you have a more galleries this year have you been able to keep the same quality level despite the expansion?
It's a curated fair – quality is paramount. Fortunately as we get bigger, there are more international galleries available to us, so rather than having to search to try and find galleries 'good enough' to fit the bill, we have some huge names making debuts at the fair – Thinkspace is a good example of that. Then again, the scene tends to provide, and there are emerging galleries doing great things every year, so filling the stands with art that people will want to see isn't a problem.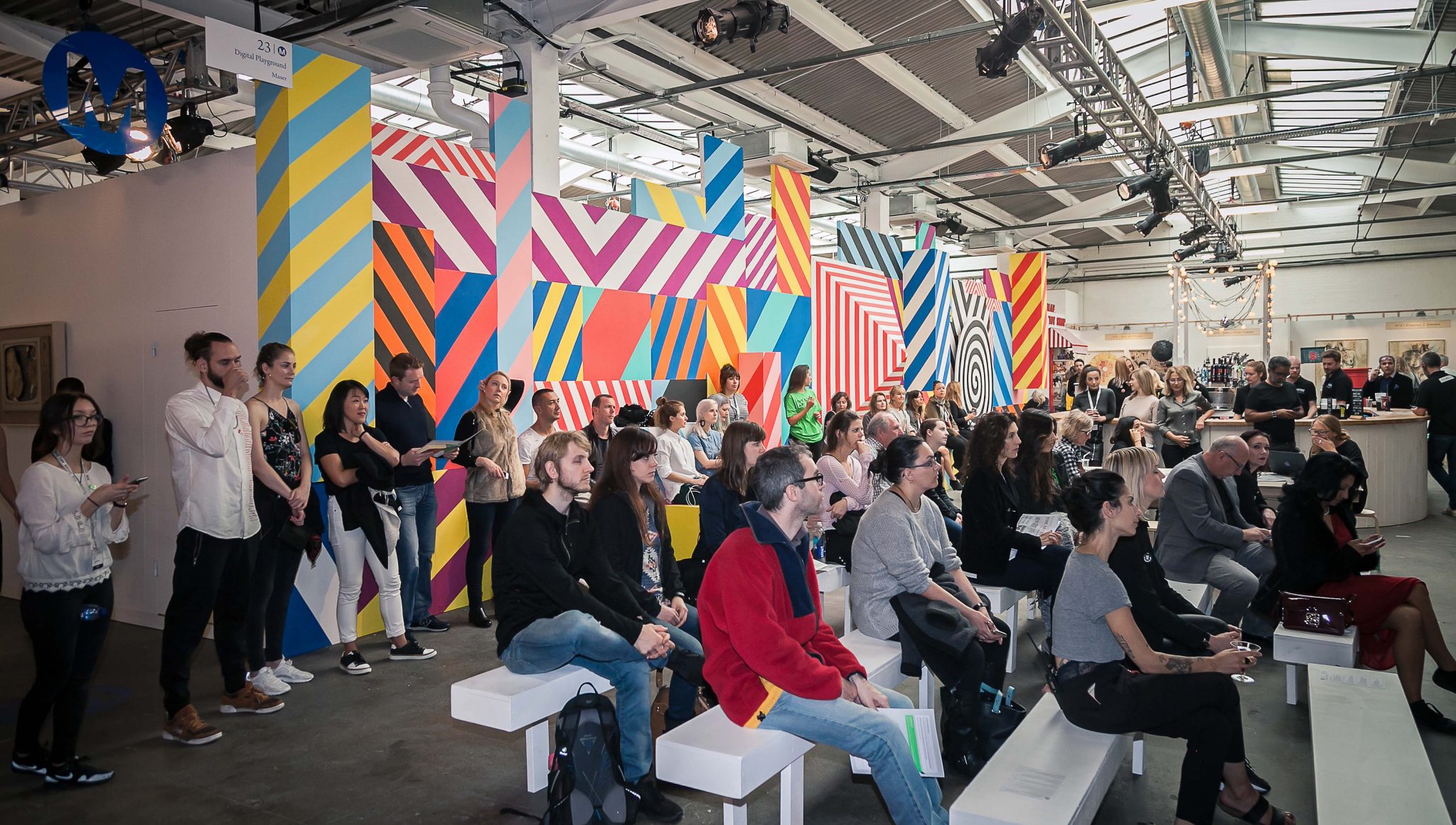 3 The Art Conference returns to Moniker this year what are the themes for the talks ?
The Art Conference presents a diverse programme, We have some scene legends this year, and that's pretty much an understatement. Bill Daniel's documentary Who Is Bozo Texino? is a hugely-revered exploration of the origins of graffiti, and then you have Good Guy Boris, founder of The Grifters, the internet graffiti phenomenon. Both are screening their documentaries and speaking at the Conference. It's a dream come true. We're getting down into the real grit of what is the urban and new contemporary art market today and where it came from.
4 What are you especially looking forward to at Moniker London this year?
Everything to be honest, this is my most ambitious event yet so there really is so much to look forward to. Personally I am very excited about welcoming Thinkspace, a gallery and friend of mine for the past 10 years coming from Los Angeles. They are presenting seven solo shows from artists I have been following my whole career, one of which is Audrey Kawasaki with her first UK solo presentation.
5 Finally can you tell us anything about New York?
It was inevitable, really. New York and urban art are linked from its point of genesis onwards. There are some incredible minds doing astonishing things within the scene out there, but there are also collectors and art-lovers hungry to take in what's happening over in Europe and further afield. Bringing everyone together is exactly what we've been working towards for the past eight years, and opening in NYC is the next big step.

Ian Kuali'i Resident2Art
Moniker Art Fair 5 – 8 October 2017 The Old Truman Brewery 89 Brick Lane, E1 6LQ
www.monikerartfair.com/future/
Categories
Tags