Lazarides Gallery presents tattoo artist Scott Campbell's notorious Whole Glory project in London for the very first time this October. Campbell will present a new body of artwork and tattoo the arms of randomly selected participants during Frieze week, from 7th-9th October, in Covent Garden.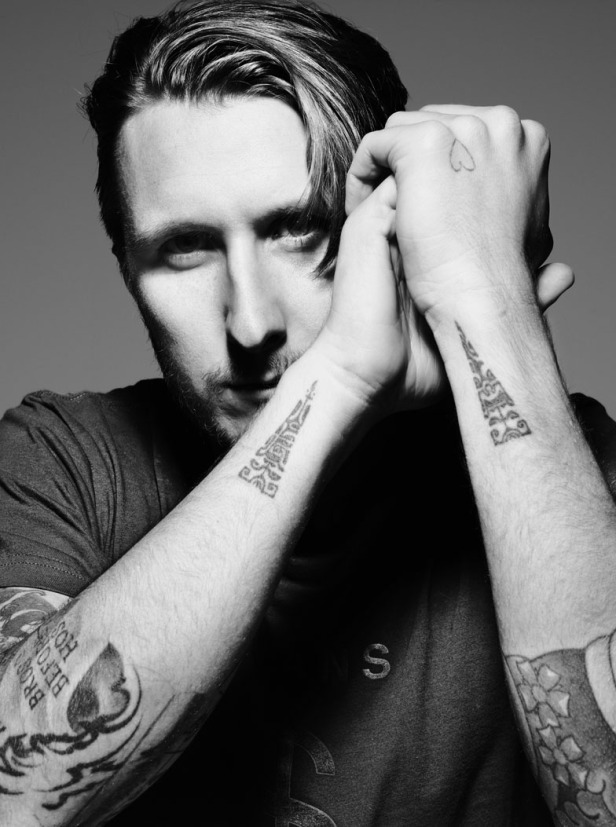 "Anyone who wants can stick their arm through a hole and I will tattoo it. I apply whatever design I feel the appendage needs, and the recipient has no insight as to what it is until it is completed and they pull their arm out of the hole. There is no communication and no contact other than the tattoo. It's a chance for people to not take their physical selves so seriously, and take part in an exchange of faith that will literally change who they are for the rest of their life."
– Scott Campbell
Campbell, who has tattooed Heath Ledger, Marc Jacobs, Orlando Bloom and Courtney Love, will permanently ink the arms of those selected through a daily in-person lottery. The project involves participants placing their arm through a hole in a wall and being inked by the legendary tattoo artist for free, on the condition they have no involvement with what the tattoo will be.
Campbell will also debut a new body of work that has taken two years to create: a collection of fifteen tattooed pig skin 'quilts' encased in stainless steel frames in liquid preservative. Each composition is stitched together, specimens of poetry in flesh, Frankenstein-like assemblages of skin that the artist has engraved with inscrutable precision. The tattoos themselves provide a feast of emotions, with carnal themes of love, contest, loss and death, spiced with prayers and hope.
Scott Campbell's first leg of his Whole Glory project took place in November 2015 over a four day session at New York's Milk Studios. Campbell then restaged the project in LA in June 2016 and, most recently, in Moscow at the Garage Museum of Contemporary Art in September 2016.
Lazarides presents Scott Campbell's Whole Glory Friday 7th October – Sunday 9th October
26 Henrietta Street, Covent Garden, London WC2E 8NA www.lazinc.com
First lottery drawing at 10am. There will be 6 lottery drawings per day.
#WholeGlory #Lazarides
About The Artist
Louisiana-born, LA-based Scott Campbell is known throughout the world as being one of the most talented hands in the world of tattooing. After abandoning a career as a biochemist at the University of Texas, he fled to San Francisco, and began tattooing. He learned the craft at Picture Machine, one of the oldest shops in California, rich with stories and nicotine stained flash on the walls from it's heyday in the 60's and 70's.
He now owns and operates the legendary Saved Tattoo in Williamsburg, Brooklyn, whose client list includes New York's art and design elite, fashion designers such as Marc Jacobs, and a long roster of celebrities including Heath Ledger, Josh Hartnett, Orlando Bloom, Helena Christensen, and Penelope Cruz. In recent years, he has gained much acclaim from fine art communities worldwide for his work in mediums other than skin, including intricately carved sculptures made out of US currency, a series of watercolour paintings based on his experiences during a 6 week stay in a maximum security prison in Mexico City, and graphite drawings done on the insides of eggshells.
Campbell has only shown in galleries for a few years, but his work is already seen in some of the most revered collections and museums worldwide. He is celebrated as one of the brightest new voices in the New York art scene. www.scottcampbellstudio.com
Follow Scott Campbell on Instagram:@scampbell333
Categories
Tags