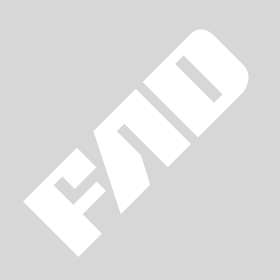 Sunday, August 23 marks the final day that amateur and professional designers from around the world can submit 3-D shelter designs online for the Google and Guggenheim Design It: Shelter Competition. To date, over 200 participants from more than 40 different countries have submitted entries, which can be viewed by the public on the View Shelters section of the competition's Web site at guggenheim.org/shelter.
The Solomon R. Guggenheim Museum and Google SketchUp launched the Design It competition earlier this summer in celebration of the Guggenheim's 50th Anniversary of the opening of the Frank Lloyd Wright–designed museum in New York. As part of the wide array of new initiatives and exciting programs that reflect the institution's far-reaching mission, the competition presents an opportunity to engage both local as well as international audiences in a celebration of the Guggenheim's golden anniversary beyond the confines of the museum's physical space.
The museum's collaboration with Google SketchUp provided the tools to develop an interactive, online design challenge that draws inspiration from one of the museum's anniversary exhibitions, Learning By Doing, presented in conjunction with the Guggenheim's main rotunda show, Frank Lloyd Wright: From Within Outward. On view in the Sackler Center for Arts Education and curated by David van der Leer, Assistant Curator of Architecture and Design, Learning By Doing features plans, photographs, and models of shelters built by students at Taliesin and Taliesin West, the Frank Lloyd Wright Schools of Architecture in Wisconsin and Arizona, over the past seven decades.
The competition provides the opportunity for anyone in the world to create their own virtual shelter anywhere on earth using Google Earth and Google's 3-D modeling software SketchUp, while adhering to similar design parameters as Wright's Taliesin architecture students. With prizes that include a trip for two to New York City, the competition to date has garnered hundreds of shelter submissions originating from six continents, from countries such as New Zealand, Argentina, and Mexico to France, Latvia, and Indonesia.
At the close of the competition on August 23, the Frank Lloyd Wright School of Architecture students will select ten entries as finalists. The public will be invited to vote on the finalists online from September 7 through October 10 to determine the winner of the People's Prize. Simultaneously, a jury of experts in the fields of architecture and design will review all shelter submissions to choose the winner of the Juried Prize.
The two competition winners of the People's Prize and the Juried Prize will be announced on October 21, 2009, the 50th Anniversary of the opening day at the Guggenheim Museum. Prizes will include airfare and two nights' accommodation for two in New York City, behind-the-scenes tours of the Guggenheim Museum and Google offices, and Google SketchUp Pro licenses. The Juried Prize will also include a $1,000 cash award.
More info (here)
Categories
Tags