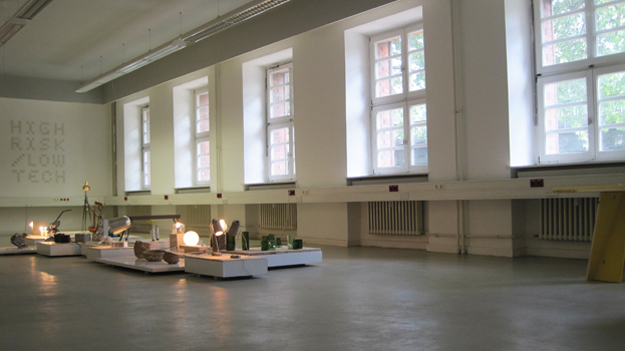 15 April 2014 • VC Maurer
Opening on April 23rd Muse Fuse will be back at NURTUREart Gallery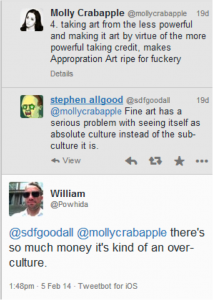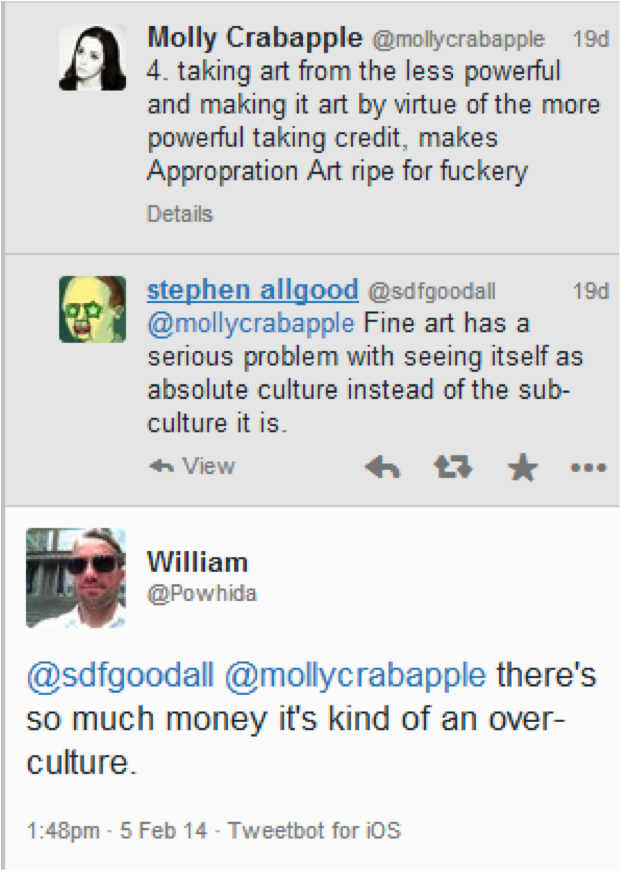 12 March 2014 • VC Maurer
This Saturday Postmasters new gallery location will host two powerful openings. From William Powhida's 'Overculture' to Serkan Ozkaya's and George L. Legenddre's 'One and Three Pasta' this is definitely bound to be a must see exhibition!


8 February 2014 • VC Maurer
The Art F City auction is live on Paddle8! That means you've got through Monday, February 17th at NOON sharp to bid on all live items before the heading to Postmasters Gallery for the live auction with CK Swett. You have throughMonday, February 17th at TEN PM to bid on silent lots.