Company Gallery has announced an upcoming expansion and move to a new home at 145 Elizabeth Street in September 2021.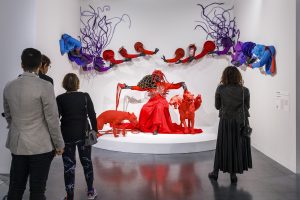 While Italian artist Maurizio Cattelan's banana took the Art world's media by storm selling for upwards of six figures prevalence and progression for the artist of African Diaspora had not only a beautiful impact but captivated spectators from around the world. 
The Hoodie tells many stories – tales of social inequality, youth culture, subculture, police brutality, racism, privacy, fear and style.