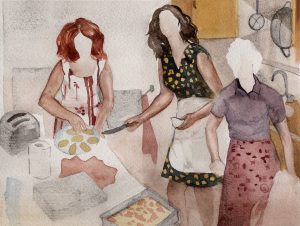 I met with Maria Pilotto on the occasion of her participation in Whatever it Takes (A Plus A gallery, Venice).
The artistic duo Jeschkelanger collaborated with chef Hayk Seirig to present Empty_Glass 05. This immersive and overwhelming symposium resulted in an artwork exhibited at A Plus A gallery in Venice for the exhibition Anecdotes on Origin.
Ex-Delfina Resident Asunción Molinos Gordo explores the inequalities inherent in the global food system in her first UK solo exhibition Accumulation by Dispossession. Curated by Dani Burrows.