Many art-related events, including Guts Gallery's, have either been cancelled or postponed, causing a large economic impact on artists globally…. Read More
Five Hides is an exhibition presented by curatorial platform Thorp Stavri, supported using public funding by the National Lottery through Arts Council England and through the continued support of Projekt and FAD Magazine.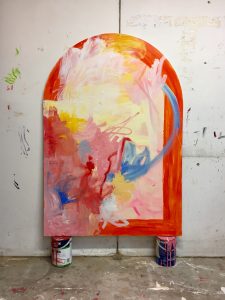 Guts gallery want to challenge this, putting their ethos of supporting underrepresented contemporary voices into action by navigating this set back through a digital Instagram exhibition.