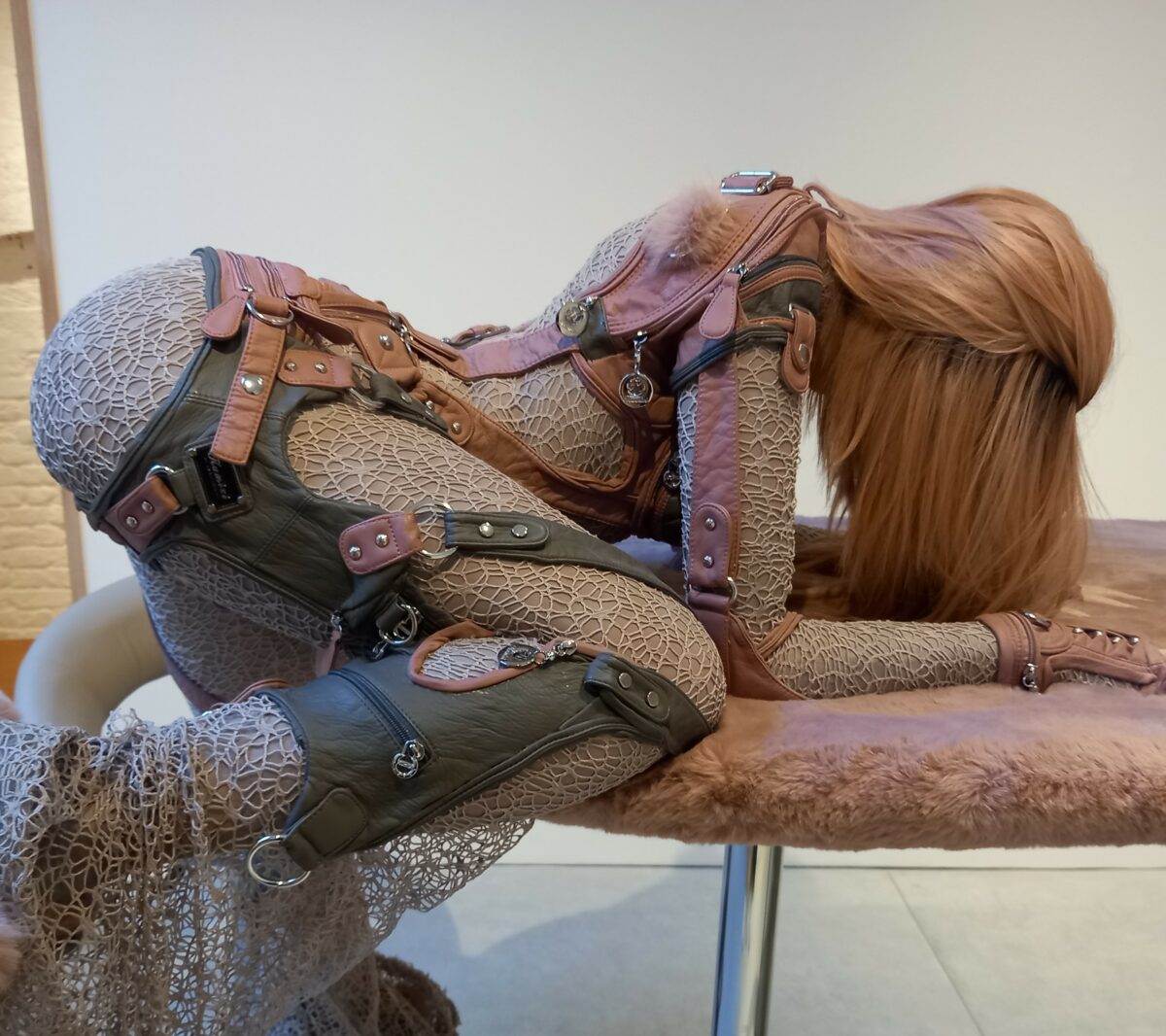 The Perimeter, 20 Brownlow Mews, London WC1N 2LE
www.theperimeter.co.uk Instagram: theperimeterlondon
The Perimeter, a non-profit exhibition space in Bloomsbury founded in 2018 by Alex Petalas. He's a Swiss-Greek solicitor – and a collector: shows typically include works he owns and the space is named after his first purchase in 2011: a sculpture by Eva Rothschild.
The Perimeter makes for an unusual visit. It is best to book in advance – easy enough as the shows have long runs – though it is possible to take the chance of there being capacity on spec. The high-end renovation of a house in a quiet cobbled mews is reinforced by the requirement to wear shoe covers. The exhibition programme is of comparable quality, with one group show and one or two solos annually, the stated objective being 'to elevate British and international contemporary artists at pivotal moments in their careers'. Carmen Herrera, Ron Nagle, Andreas Schulze, Anj Smith and Sarah Lucas are among the forerunners of the current show by Anna Uddenberg, a welcome London solo debut for a Swedish artist I've previously seen mainly in her adopted city of Berlin. And Uddenberg is close to Lucas in spirit: ten sculptures of hypersexualised and overextended faceless female figures point, says the gallery, 'at the absurdity in the sexualisation of the female form in advertisements for domestic items such as sofas, prams and even for laundry detergent'. 'Home Wreckers' (to 22nd December) also includes Uddenberg's first film – supported by Perimeter in a further demonstration of its ethos.
London's gallery scene is varied, from small artist-run spaces to major institutions and everything in between. Each week, art writer and curator Paul Carey-Kent gives a personal view of a space worth visiting.
Categories
Tags