This year's 1-54  Contemporary African Art Fair features 62 international exhibitors, one-third of which are from the African continent and 14 galleries participating at the fair's London edition for the very first time. Presenting over 170 artists working across an array of mediums from painting and sculpture to mixed media and installation.
Below is a selection of our favourite exhibitors to help you navigate through the floors and rooms of Somerset House.
Efie Gallery W12
Efie Gallery's presentation spans three generations of modern and contemporary African photography.
Featured Artists: J.K. Bruce-Vanderpuije (1899-1989) – Ghana, Aïda Muluneh (C.1974) – Ethiopia
Godelive Kasangati Kabena (c.1996) – Democratic Republic of Congo
Kristin Hjellegjerde Gallery S05
Kristin Hjellegjerde presents a solo booth from artist Wendimagegn Belete who reimagines a selection of archive images captured in the eastern part of Africa in early 20th century, predominantly in Ethiopia. These archival materials, rich with historical significance, find new life through Belete's work, emerging as large silkscreen paintings. The chosen motifs centre around evocative Ethiopian portraits, thoughtfully interwoven with intricate technical drawings of camera equipment. This creative fusion invites viewers to contemplate the intricate relationship between photography, its purpose, and the complex interplay between subject and object within the vivid series of artworks.
3 Unit London S02
Unit London is presenting a dual exhibition featuring new works from Ugandan painter Stacey Gillian Abe in conversation with Bahamian artist Cydne Jasmin Coleby. 
4 Gallery Nosco W08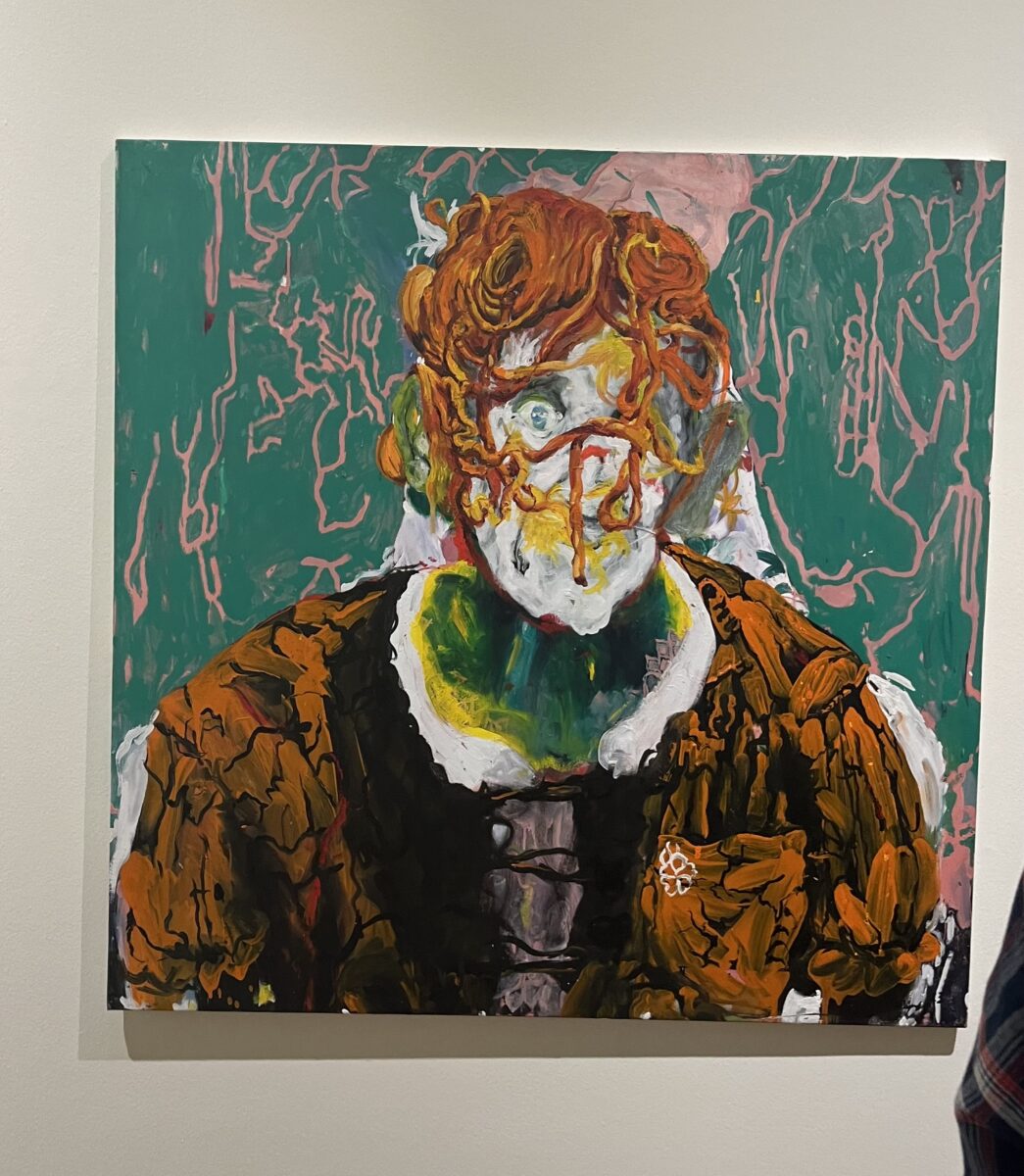 Gallery Nosco is presenting Isabelle.D, Epheas Maposa and Georgina Maxim. Isabelle.D grew up in Algeria and her work can be interpreted as a new form of feminist practice, linking together traditional means of production with timeless as well as autobiographical subject matters exploring contemporary feminism and the translation of 'Trauma into Beauty'. Epheas Maposa (b. 1994, Harare, Zimbabwe) is an artist focused on notions of hybridity and the liminality between juxtaposed worlds, cultures, and allegiances. Georgina Maxim is also from Zimbabwe and is known for both working as an artist and curator with over a decade of arts management and curatorial practice. In 2012, she co-founded Village Unhu, an artist-run space in Harare that provides studio spaces, exhibitions, workshops and residency programs for young and professional artists.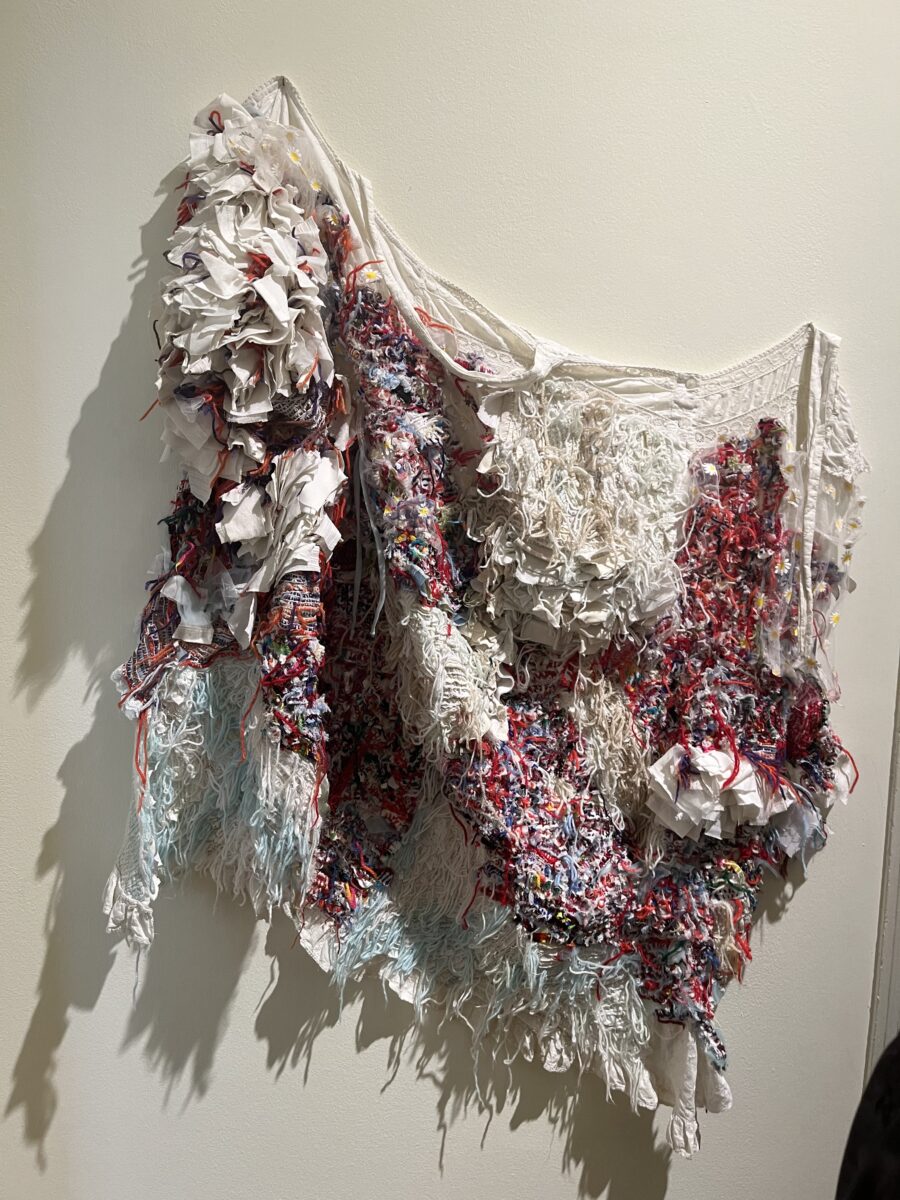 5 Richard Saltoun Gallery S22
Richard Saltoun Gallery has a group presentation with works by artists from the African diaspora; Bertina Lopes (b. 1924, Mozambique – d. 2012, Italy), Malangatana Ngwenya (b. 1936, Mozambique – d. 2011, Portugal), Berni Searle (b. 1964, South Africa), Everlyn Nicodemus (b. 1954, Tanzania), Huda Lutfi (b. 1948, Egypt) and Jan Wade (b. 1952, Canada).
1-54 London, 12th – 15th October, Somerset House,1-54.com/london
Categories
Tags