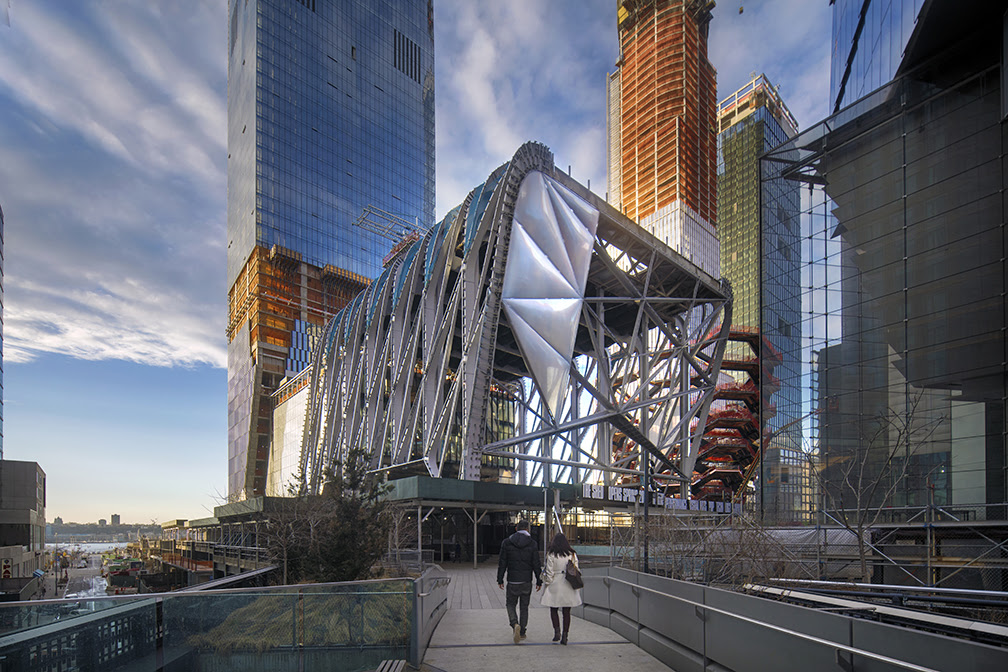 This May in New York features two art weeks the inaugural New York Art Week May 5th–12th followed by Frieze Week 18th- 22nd. Below we have pulled out eight fairs you should try and visit during May.
May 6th – 10th Park Avenue Armory (643 Park Avenue, Lenox Hill, Manhattan) $55
This will be the 8th edition of TEFAF New York and the first since 2019 there will also be an online offering online (live May 5th). A total of 91 galleries from around the world will bring a large range of fine artworks, antiquities, jewellery, and design pieces to their booths. There are 13 newcomers this year, including UK-based Sprovieri, Germany-based Neuger Riemschneider, and South Korea's Gallery Hyundai.
2 NADA New York
May 5th – 8th Pier 36 (299 South Street, Lower East Side, Manhattan) $55
This will be the 8th Edition of NADA New York the first since 2019 there will be 120 exhibitors spanning 37 cities and 18 countries. Highlights this year include solo presentations in the Galleries section from Elliot Reed (anonymous gallery), Elif Saydam (Franz Kaka), Joe Minter (MARCH), Motoyuki Daifu (Misako & Rosen), Julia Jo (Charles Moffett), and Philip Smith (Primary); and Projects from Lumin Wakoa (Deanna Evans Projects), Tessa Lynch (Patricia Fleming Gallery), Molly Rose Lieberman (Gern en Regalia), Kolya Zhuk (High Gallery), Daniel Arnold (Larrie), and Yura Adams (Olympia).
May 5th – 7th Chelsea Industrial (535 West 28th Street, Chelsea, Manhattan) $39
This will be Future Fair's first in-person fair after launching in 2020 online featuring 50 exhibitors from the US and abroad, which are given a stake in the fair's profits. More than one-quarter of the exhibitors are BIPOC-owned businesses, and more than half are female-owned, making this one of the most diverse fairs around. Newcomers include Savannah's Laney Contemporary, Bogotá's SGR Galeria, and Montreal's Duran and Mashaal. OVR now open
May 5th – 8th Spring Studios (50 Varick Street, Tribeca, Manhattan) $60
This will be the 13th edition of Independent, returning to Tribeca at Spring Studios, 66 galleries and institutions will present exhibitions. Featuring 16 newcomers including Allouche Benias Gallery from Greece, Bradley Ertaskiran from Canada, and Temnikova & Kasela Gallery from Estonia. A lot of New York galleries, including Kasmin, Deli, and Maxwell Graham/Essex Street, are also taking part this year. The online platform (OVR) went live on the 28th of April. OVR now open
May 18th – 22nd The Shed (545 West 30th Street, Hudson Yards,) $85 – $120
Following the successful return of Frieze New York in 2021, this year's fair led for the first time by Christine Messineo brings together leading international galleries with some of the most exciting young spaces. Featuring 65+ galleries with a strong representation of major New York galleries plus international participants from 17 countries across the world.
New York-based exhibitors include: 303 Gallery, Miguel Abreu Gallery, Tanya Bonakdar Gallery, Gagosian, Hauser & Wirth, Jenkins Johnson, Casey Kaplan, Sean Kelly Gallery, Andrew Kreps Gallery, David Lewis, Matthew Marks Gallery, Michael Werner and David Zwirner.
Leading international names for 2022 include: Sadie Coles HQ, Dastan Gallery, Goodman Gallery, Gallery Hyundai, kurimanzutto, The Modern Institute, mor charpentier, Galerie Eva Presenhuber, Thaddaeus Ropac, Esther Schipper, Galeria Luisa Strina and White Cube.
This year's fair will also introduce a new partnership with Vortic creating a dedicated instalment of Frieze Viewing Room on the virtual and augmented reality platform. Cutting-edge immersive technology will be used to create virtual viewing spaces across the online platform, available to Frieze New York participating galleries. Using Vortic's advanced rendering engine to accurately replicate paintings, sculptures, installations and video works, viewers will be able to freely navigate each virtual space in 3D.
May 18th -22nd Center 548 (548 West 22nd Street, Chelsea, Manhattan) $25
VOLTA returns to New York coinciding with the Frieze Art Fair. Located a few blocks down from The Shed, VOLTA's new location at 548 West, the former Dia building and Hauser & Wirth gallery space in Chelsea, is a 10-minute walking distance from Frieze New York.
Featuring 49 national and international galleries including Blond Contemporary London, Spence Gallery Toronto, and Vellum Projects Brooklyn. The fair often attracts younger galleries and is known for focused booth presentations that highlight single artists; this year, creators in the spotlight include Japanese painter Yasushi Ikejiri, fashion illustrator Richard Haines, and Cuban-born artist William Perez.
May 19th–22nd Harlem Parish (258 West 118th Street, Harlem, Manhattan)
1-54 Contemporary African Art Fair, the leading international art fair dedicated to contemporary art from Africa and the African diaspora returns to New York with its first in-person fair in two years. Featuring an international line-up of 25 galleries from across Africa, Europe, the Middle East, and with a special focus on galleries from New York and Harlem, such as Cierra Britton Gallery, Fridman Gallery, Hannah Traore Gallery, Medium Tings, Long Gallery, Montague Contemporary, Superposition Gallery, among others.
1-54 New York will move to a new location at Harlem Parish, a grand yet intimate venue located in Central Harlem. The fair will be accompanied by a series of events throughout Harlem.
Thanks to 1-54's long-standing partnership with Artsy, visitors are also able to explore, connect with, and collect from all the galleries and artists online from 19 – 25 May at artsy.net/1-54.
May 16th – 22nd 33 Bleecker Street, Manhattan FREE
The 26th Edition of SALON ZÜRCHER, a satellite fair of Frieze New York will exhibit a group of 11 women artists to show their work in the Zürcher Gallery space on Bleecker Street in Manhattan. Femmes d'esprit was an 18th-century French term that referred to independently-minded female painters, writers, and intellectuals, routinely under-recognized by their male contemporaries and publics. In keeping with the spirit of artistic salons, 11 Women of Spirit involves the presence of the 11 participating artists, an intimate alternative to the large-scale, superstore style art fairs. Visitors will have the rare chance to speak directly with the artists.
With Armory 7th -11th September and Spring Break 7th-12th, you have to wonder how many Americans will make the trip across the Atlantic for Frieze London and the inaugural Paris+ in October?
Categories
Tags