Art advisor and curator Natasha Roberts brings together a second dynamic group of international artists exploring abstraction and, for the first time, presents works specifically commissioned for the penthouse inside the tallest building on Billionaire's Row.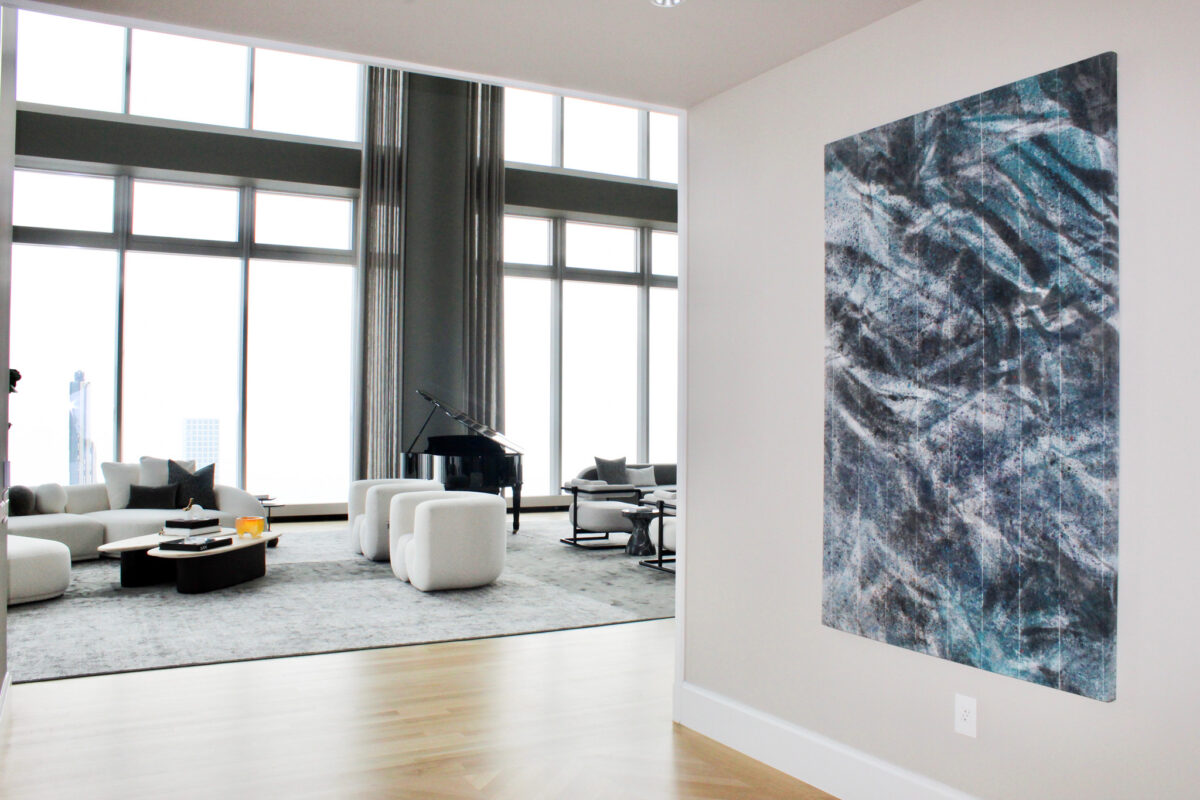 Central Park Tower: From Above
 features Vicky Barranguet, Verdiana Patacchini, Sophie-Alexia Joly de Lotbinière, Minku Kim, Kamiesha Garbadawala, Jamel Robinson, Dylan Reitz-Cruz, Corey Escoto and Bridgette Duran.
Not only were the works curated to suit the design of each unique space within this landmark property, but they also speak to its environment, as the featured artists articulate landscapes, states of evolution, and geographical topographies via their abstract and geometrical compositions,
Roberts shares.
Minku Kim's works from his Straight Edge Painting Series are directly representational of One World Trade Center, Central Park Tower, and the view Central Park itself from the penthouse, Dylan Reitz-Cruz's layered, handmade paper works mimic the clouds seemingly just outside the windows this high up, and Sophie-Alexia Joly de Lotbinière's large-scale 'Four Oceans' is juxtaposed with New York City's four major bodies of water: the East and Hudson Rivers, Long Island Sound, and Atlantic Ocean.
Roberts continues,
Given the intense perspective from the penthouse, I also wanted to bring in lightness and a sense of play via the artwork. The tissue box adorning the desk in the library and home office is actually a bronze sculpture by Corey Escoto featuring a clock because one loses a sense of time when meditating on such an incredible view. Lastly, Sophie-Alexia Joly de Lotbinière and Kamiesha Garbadawala's works appear to transform throughout the day, with varying degrees of light offering multiple experiences to the viewer within a matter of minutes.
Roberts founded arts consultancy The KNOW in 2017, representing emerging artists, private collectors, and art partner brands. She has curated exhibitions at A Plus A Gallery and Ki Smith Gallery, and installations at Lenox Health Greenwich Village, the former Maritime Union Building, Saks Fifth Avenue, and more. This summer, Roberts was announced as the first-ever Publicist at Public Art Fund.
Central Park Tower: From Above
 will be on view by appointment only through October 2023. Contact The KNOW (
prdept@theknow.art
) for scheduling and further information.
About The Curator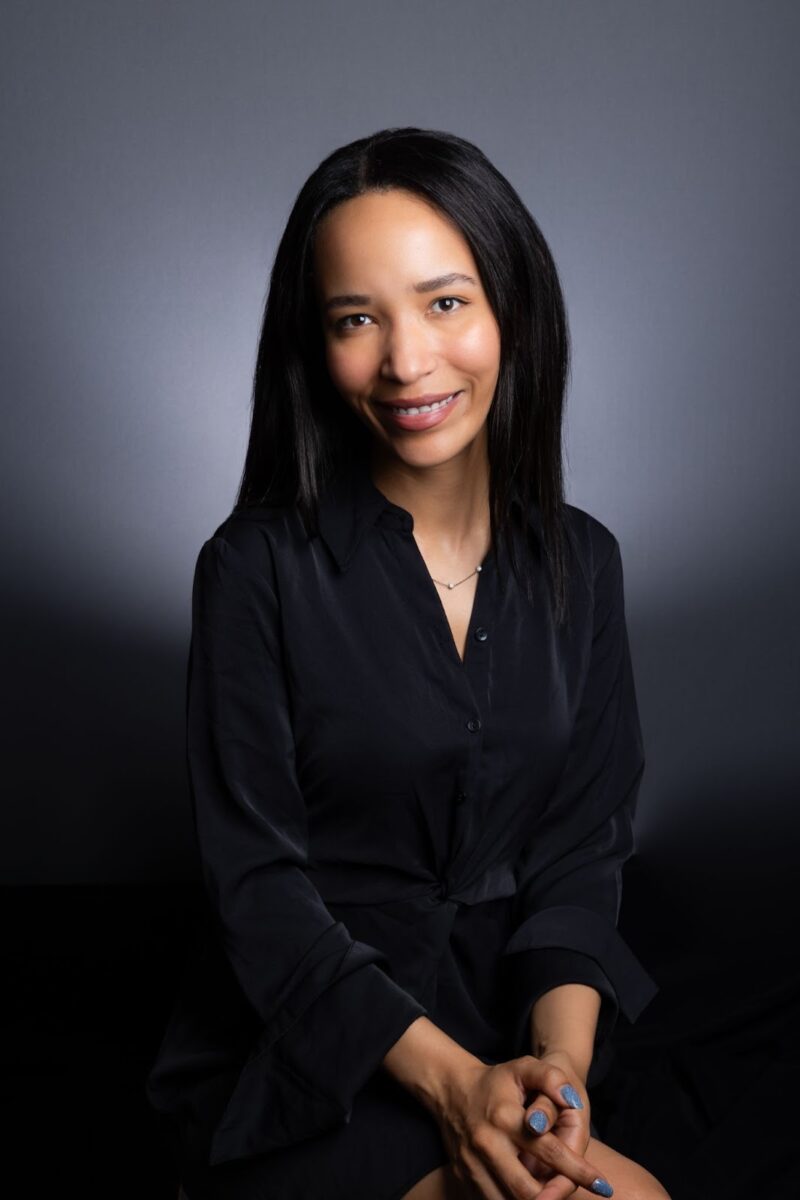 Natasha Roberts is an independent curator and art advisor based in New York City. Roberts works to cultivate exhibition partnerships between artists, galleries, and non-profits, advises collectors, and develops cultural campaigns with global brands. Combining her professional skill set with a passion for advocacy and innovation, she and her clients have garnered press in 
Artnet News, Vogue, PAPER, Entrepreneur, The Wall Street Journal, Juxtapoz,
 and more.In recent years, Roberts has curated exhibitions at galleries and landmark destinations including A Plus A Gallery, Ki Smith Gallery, Saks Fifth Avenue, Central Park Tower, and Lenox Health Greenwich Village Hospital (NYC's former 
Maritime Union Building
). Roberts studied sociology at American University and completed post-graduate studies in curatorial practice and contemporary art at the School for Curatorial Studies Venice and Christie's Education. Shehas held positions at NPR, the Peace Corps, and Artsy, and in 2023, Roberts was announced as the first-ever publicist at Public Art Fund.
Categories
Tags