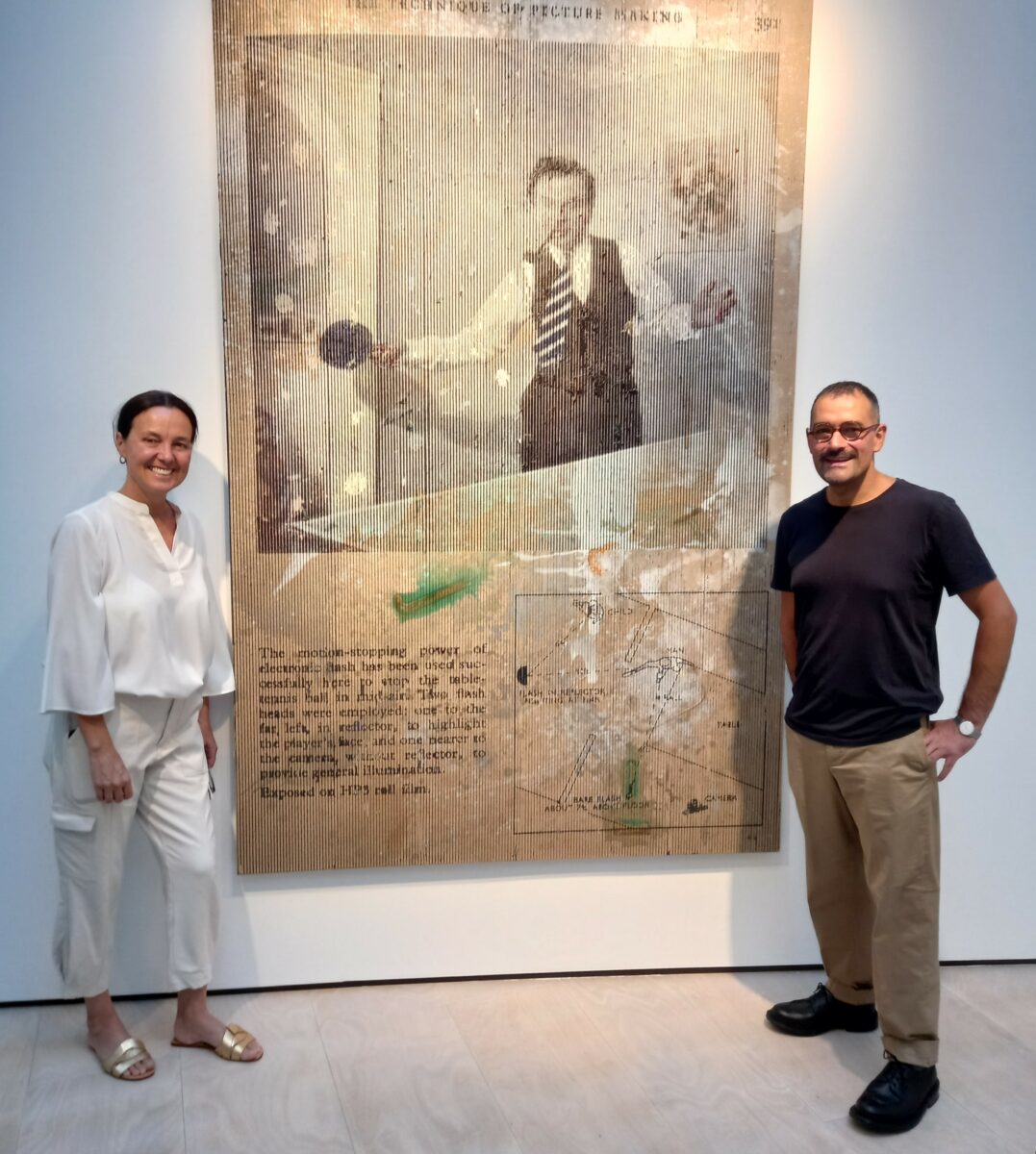 Cecilia Brunson Projects 3G Royal Oak Yard, Bermondsey Street, London SE1 3GE
www.ceciliabrunsonprojects.com Instagram: ceciliabrunsonprojects
If anyone tells me they are going to White Cube's Bermondsey space, I advise them to drop in at Cecilia Brunson Projects, which flies comparatively under the radar but is only a stone's throw away. True, that's if you could throw the stone through the south-western corner of White Cube's wall, but even though you have to go around up Royal Oak Yard, you're only talking about walking a hundred not-so-royal or arboreal yards. Cecilia Brunson is a Chilean, but curated in New York and Texas as well as Santiago before founding her London venture in 2013.
The gallery is located in a former printing business attached to her home, and – although it has been stylishly converted – it retains a more domestic than commercial atmosphere. The high-quality exhibitions foreground Latin America, with the primary aim of improving the visibility of artists who tend to be well known there and in the USA, but less so in Europe. Paulo Pasta, Alfredo Volpi, Feliciano Centurión and Waltercio Caldas have been good examples of that core mission. There have also been presentations providing unusual perspectives on artists with a more established European reputation – such as Paz Errázuriz, Sergio Camargo, Mira Schendel and Alfredo Jaar – and of UK-based South Americans, such as Lucía Pizzani and Jaime Gili. You can see a dual presentation in that last category to 15 September: London-based Chilean Francisco Valdés shows what you might call paintings of photographs trying to be paintings, and London-based Peruvian Lizi Sánchez shows carbon copy paper maps that contain annotations and writings from her daily life. Those delicate accumulations range beyond Sánchez's own artwork to incorporate receipts, letters, recipes, notes from her grandmother and drawings by her son.
London's gallery scene is varied, from small artist-run spaces to major institutions and everything in between. Each week, art writer and curator Paul Carey-Kent gives a personal view of a space worth visiting.
Categories
Tags