Tabish Khan the @LondonArtCritic picks his top 5 art exhibitions to see in London in August. Each one comes with a concise review to help you decide whether it's for you. Those looking for more art should see last week's top 5 of museum exhibitions – where two are still open to visit.
Cinga Samson: Nzulu Yemfihlakalo @ White Cube Mason's Yard
Stand in front of dark and foreboding paintings where men dressed alike with white eyes look as if they're part of a demoniac cult as they stand among plant life and raw meat. It gets darker still as they carry one of their own wrapped in plastic and this darkness carries over to the smaller paintings as well. Until 26 August.
Neo-Gothic @ OHSH Projects – Central
How do contemporary artists convey the Gothic in their work? This show brings together a group of contemporary artists united by this theme – from the vivid photorealism of John Stark to the almost gloopy texture of bats painted by David Surman, the disturbing ceramic torso by Becky Tucker to a pairing of a black and a white skull sculptures. Until 27 August.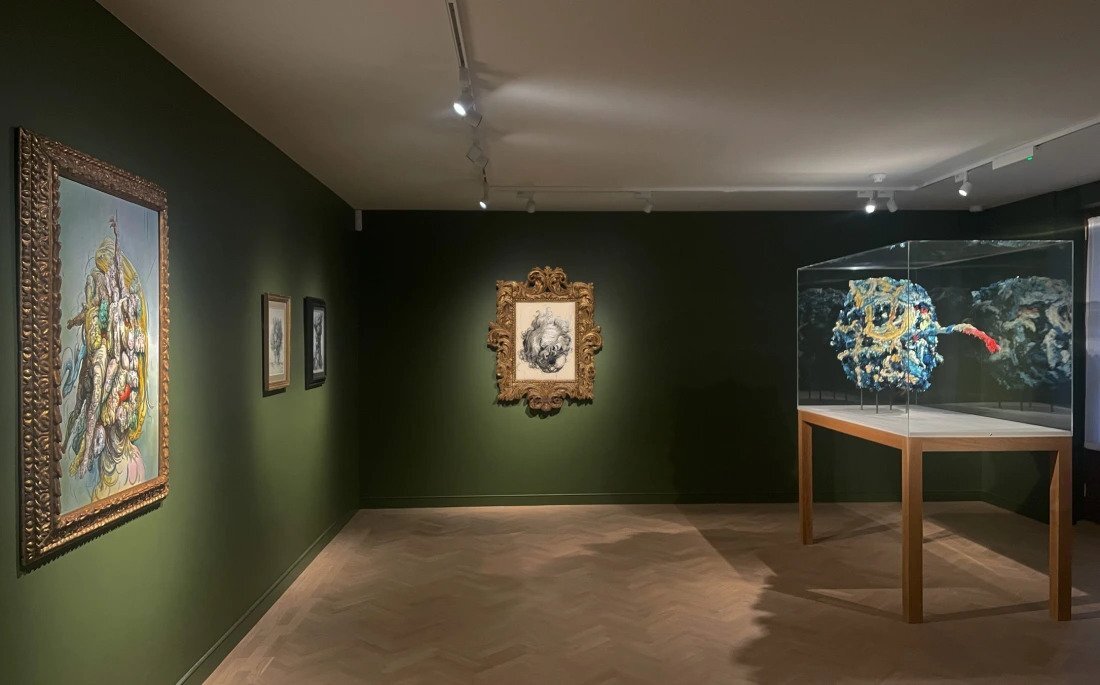 The Brown Collection
Across four floors of a Marylebone town house this is an impressive space to host Glenn Brown's full range of his latest works from his brightly coloured paintings and sculpture, though my to favourite pieces of his with a more sparing use of colour. It's the second exhibition and my first visit to this impressive space and I look forward to seeing what future exhibitions it will host. Until 26 August.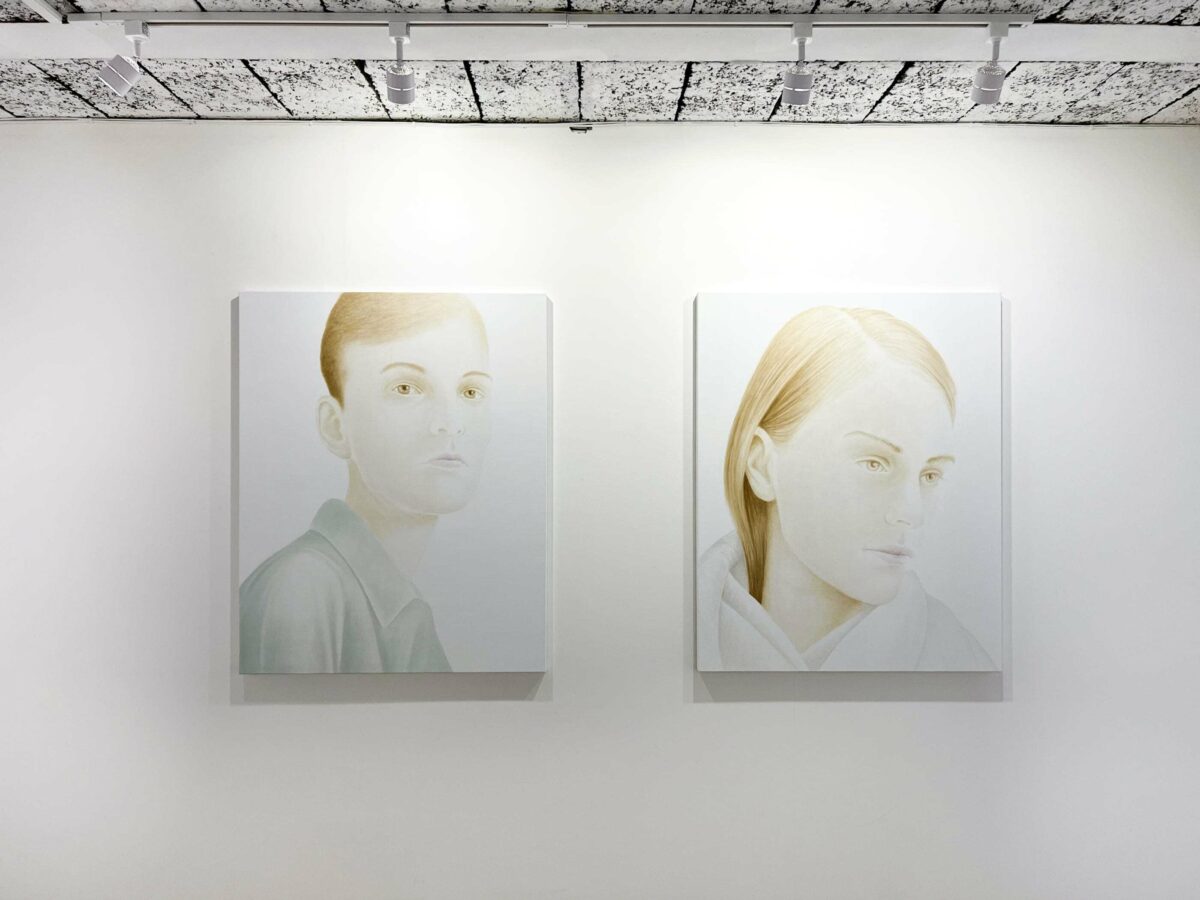 Bertram Hasenauer: Eight minutes @ Kristin Hjellegjerde, London Bridge
Androgynous portraits that are so light it's almost as if we looked away then they would disappear. It's a beautiful technique that ensures they almost glow as if coated with a luminous mist. His darker works employ a similar technique as figures emerge from the shadows, but as if they could melt back into them at any moment. Until 26 August.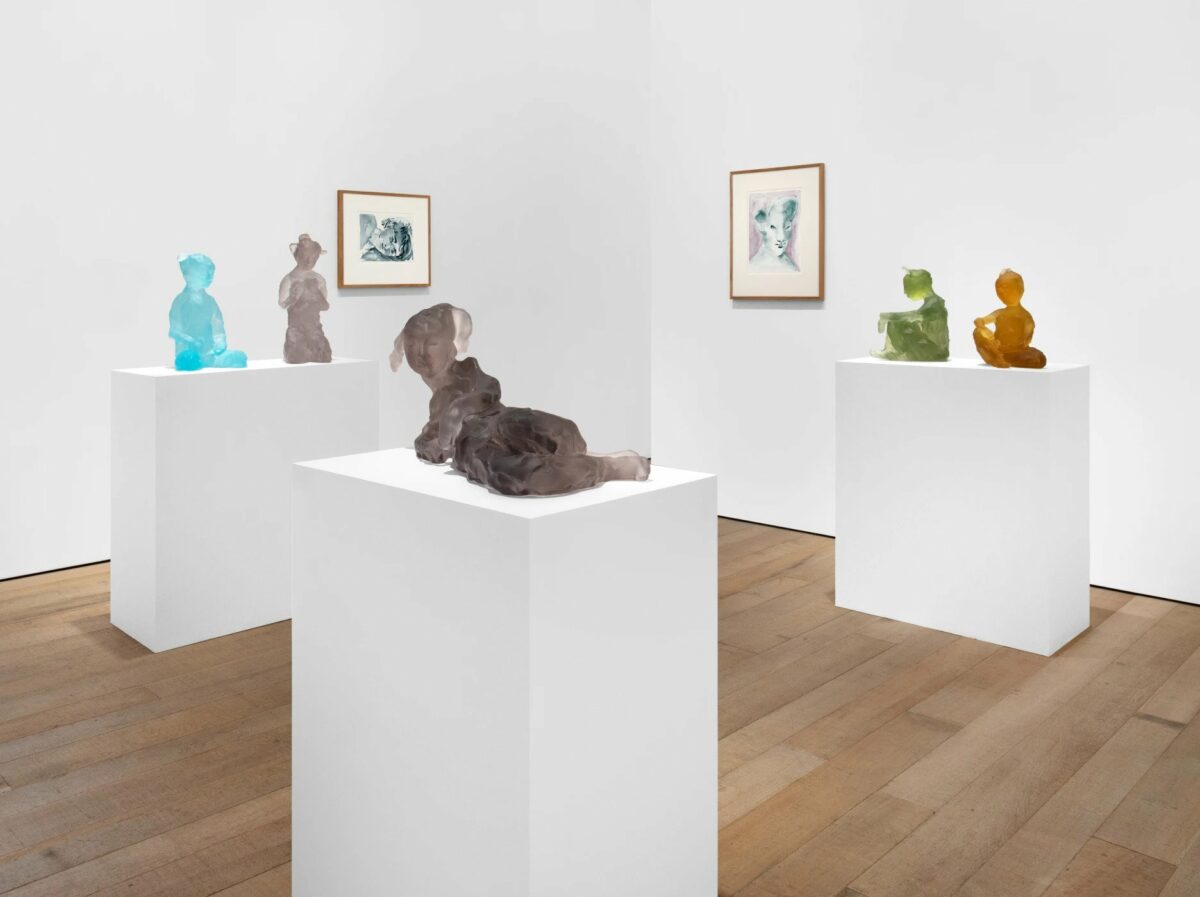 Paloma Varga Weisz: Glass @ Sadie Coles, Bury Street
Glass cast characters are scattered throughout the gallery and they have a fantastic, almost chewable, texture to them, accompanied by similar figures in the watercolour pieces on the walls. These are Paloma Varga Weisz's first pieces made in glass and it's definitely a direction in her practice that I'd like to see more of. Until 19 August.
OHSH photo: BJ Deakin photography, Sadie Coles photo: Katie Morrison. All photos copyright artist and gallery.
See more exhibitions opening in London HERE
Categories
Tags