Sustainability-focused cycling apparel brand Kostüme today announced the launch of its second limited edition capsule collection, featuring high-end recycled fabrics, unrivalled all-day performance and exclusive artwork commissioned from award-winning London-based artist, Alice Irwin.
Kostüme employs a small-batch made-to-order approach aimed at achieving the highest possible
product quality whilst dramatically reducing its environmental footprint. With growing recognition
among cyclists about the negative impact of apparel manufacturing on the planet, the brand only
makes what it has already pre-sold, eliminating guesswork, reducing waste and leaving no unsold
stock. This 'slow fashion' approach also limits the use of polluting logistics like shipping, warehousing
and packaging, which together make up a substantial part of the overall environmental impact.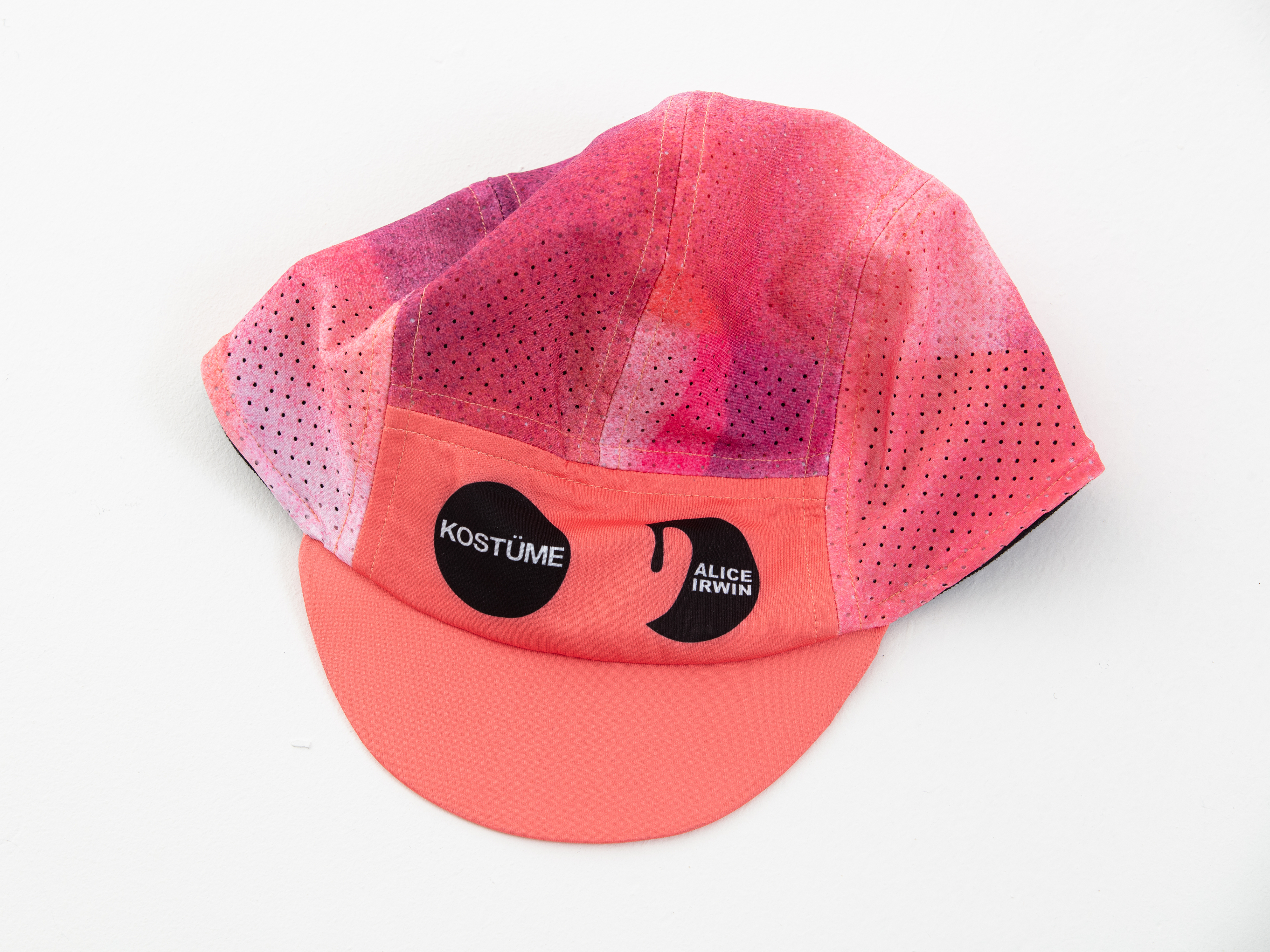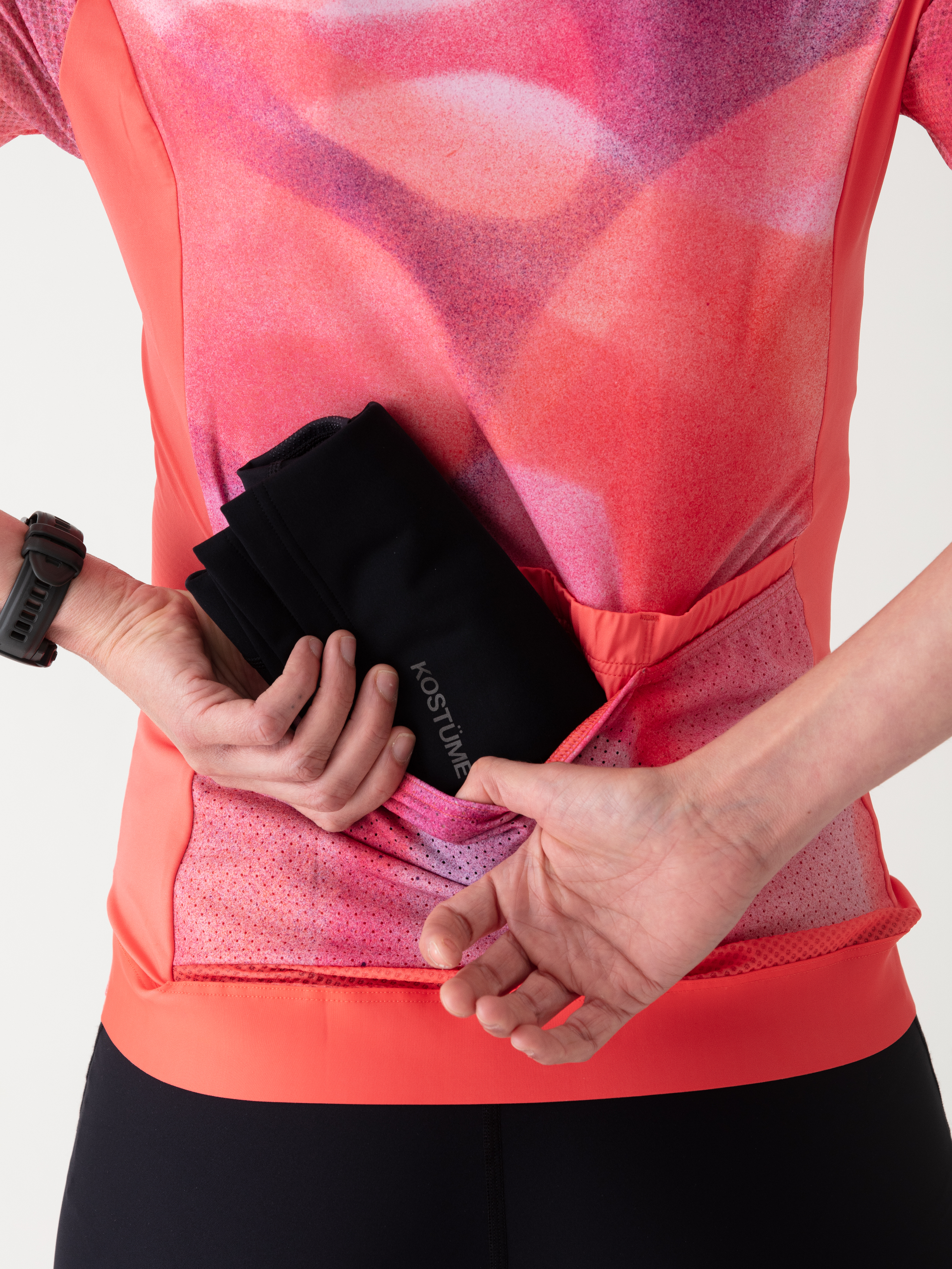 Although we are serious about the performance, innovation and sustainability of our products, it's also our aim to bring more creativity and fun to cycling. Alice is an artist who roots her entire artistic practice in the concept of play, and she has brought a fantastic energy to our collaboration that is clearly visible in the collection.

said Kostüme founder, Ed Bartlett.
Thanks to the savings made from limiting waste, Kostüme is able to invest more in product R&D and the use of best-in-class recycled fabrics, winning awards and plaudits for its debut range from both the cycling press and a growing international customer base. All fabrics used across Kostüme's products are certified recycled, with offcuts repurposed across the range to further limit waste.
This project appealed to me because I love pushing my artwork into new mediums. As a keen cyclist myself, I also love the fact that Kostüme is working with artists to create a new kind of art.

Alice Irwin
Edit002 pre-order from midday (BST) Friday, July 28th via kostume.cc + a signed, numbered print edition of the Alice Irwin artwork also available to buy.
About the artist
Born in 1994, Alice Irwin is an award-winning artist who graduated from the RCA in 2018. Through her work Irwin aims to convey the innocence we possess as children, but also to express the message of human identity. Some aspects of her work appear playful, naïve and comical, while others are deeper and more thought-provoking.
Irwin works in layers as a printer, and much of her sculpture is created from a printer's perspective. She pushes the boundaries of both art and craft, combining the traditional with the contemporary.
In 2017 Irwin won the Contemporary Art Trust prize for her prints, and past solo exhibitions include 'People Play' at The Piece Hall in 2020, Yorkshire Sculpture Park in 2018 and Tremenheere Sculpture Garden. She has also recently exhibited at Flowers Gallery, Sid Motion Gallery, CGP London and East of Elsewhere in Berlin. Current exhibitions include 'Streaky Dance', a commission for Yorkshire Sculpture Park's 'Curiosity & Wonder' summer show on view to September 3rd. 'Peeps' is on view at London's Trinity Buoy Wharf until December. aliceirwin.com
Categories
Tags