Today Tate Britain unveils complete rehang of the world's greatest collection of British art, the first time in ten years that the gallery's free displays have been presented anew. Visitors can now discover over 800 works by over 350 artists spanning six centuries. Much-loved and iconic works – from John Everett Millais' Ophelia and David Hockney's A Bigger Splash to Barbara Hepworth's Pelagos and Chris Ofili's No Woman, No Cry – are joined by a host of new discoveries and additions. Reflecting the growing diversity of Tate's collection, the displays feature 200 works which were acquired after the millennium. These include 70 works which entered the collection in the past 5 years alone, from grand Tudor portraits to contemporary installations.
The rehung galleries are laid out chronologically, from the 1500s to the present day, and each room has a distinct wall colour, title and theme. They explore art in its social context, revealing how artists responded to the cultural, political, economic and technological changes they lived through. These include the rise of the urban metropolis in the era of Hogarth, the Pre-Raphaelites' quest for beauty amid the industrial revolution, the place of abstract art in Britain's post-war reconstruction, and the impact of celebrity culture on the 1990s art scene. Visitors can also enjoy a career-spanning display of 100 works by JMW Turner, rooms devoted to key historic figures like William Blake, John Constable and Henry Moore, and a series of regularly changing solo displays to celebrate ground-breaking artists like Annie Swynnerton, Aubrey Williams and Zineb Sedira.
The rehang offers a broader, more complex picture of British art, and this is only possible because of the way Tate's collection has been extended, deepened and diversified in recent years. A selection of incredible new acquisitions can now take their place at Tate Britain alongside our most iconic works, all of which can be enjoyed by everyone for free.

Polly Staple, Tate's Director of Collection, British Art,
Tate Britain now tells a more expansive story of British art in ways that resonate with us today. We want to show that art isn't made in a vacuum – It's made by real people living in the real world. By exploring the connections between artists and the times they live in, we can shed new light on Britain's greatest artworks and showcase a wider range of perspectives and ideas.

Alex Farquharson, Director of Tate Britain
The relationship between British art and the wider world is a key theme throughout the rehang. Reflecting the internationalism of Britain's history and its multicultural present, many of the artists on display were born outside the UK, from Rubens, Van Dyck and Canaletto to Frank Bowling, Paula Rego and Mohammed Sami. The rehang also better reflects the contribution of women artists, from Britain's earliest professional female painters like Joan Carlile and Mary Beale, to modern masters like Gwen John and Ithell Colquhoun. Half of the living artists on display are women, including Turner Prize winners such as Rachel Whiteread and Lubaina Himid, alongside a new generation of artists like Rachel Jones and Kudzanai-Violet Hwami.
Contemporary British art is celebrated across the building. Several works by living artists are placed among 16th, 17th and 18th century artworks, showing how ideas have travelled through the centuries and making connections between past and present. These include a sculpture by Mona Hatoum which reflects the prominence of migrant and refugee artists in Tudor Britain, and a drawing by Pablo Bronstein which resurfaces the queer communities of Georgian London. Elsewhere in the building, a new installation of large-scale contemporary sculptures can be found in the Duveen Galleries, and a specially commissioned painting by France-Lise McGurn now covers the ceiling of the Djanogly Café.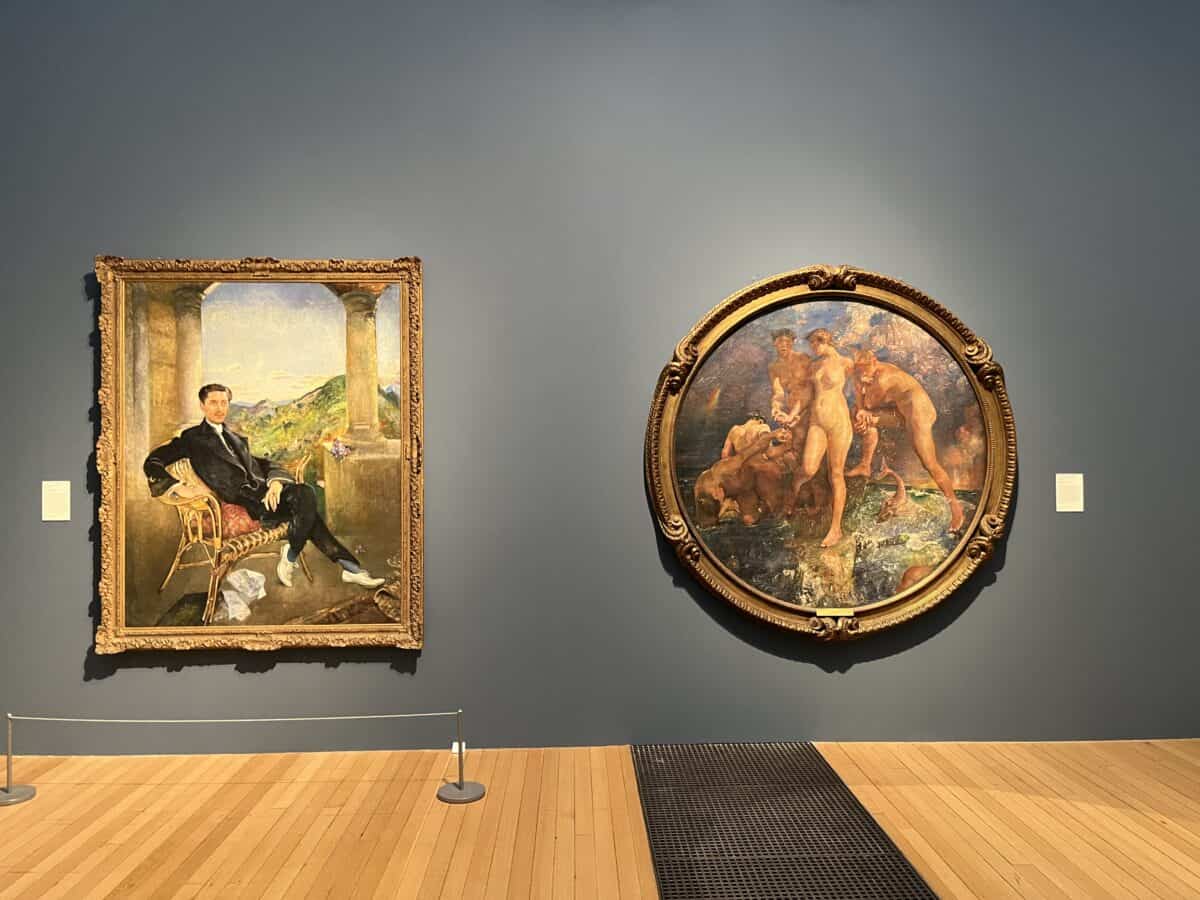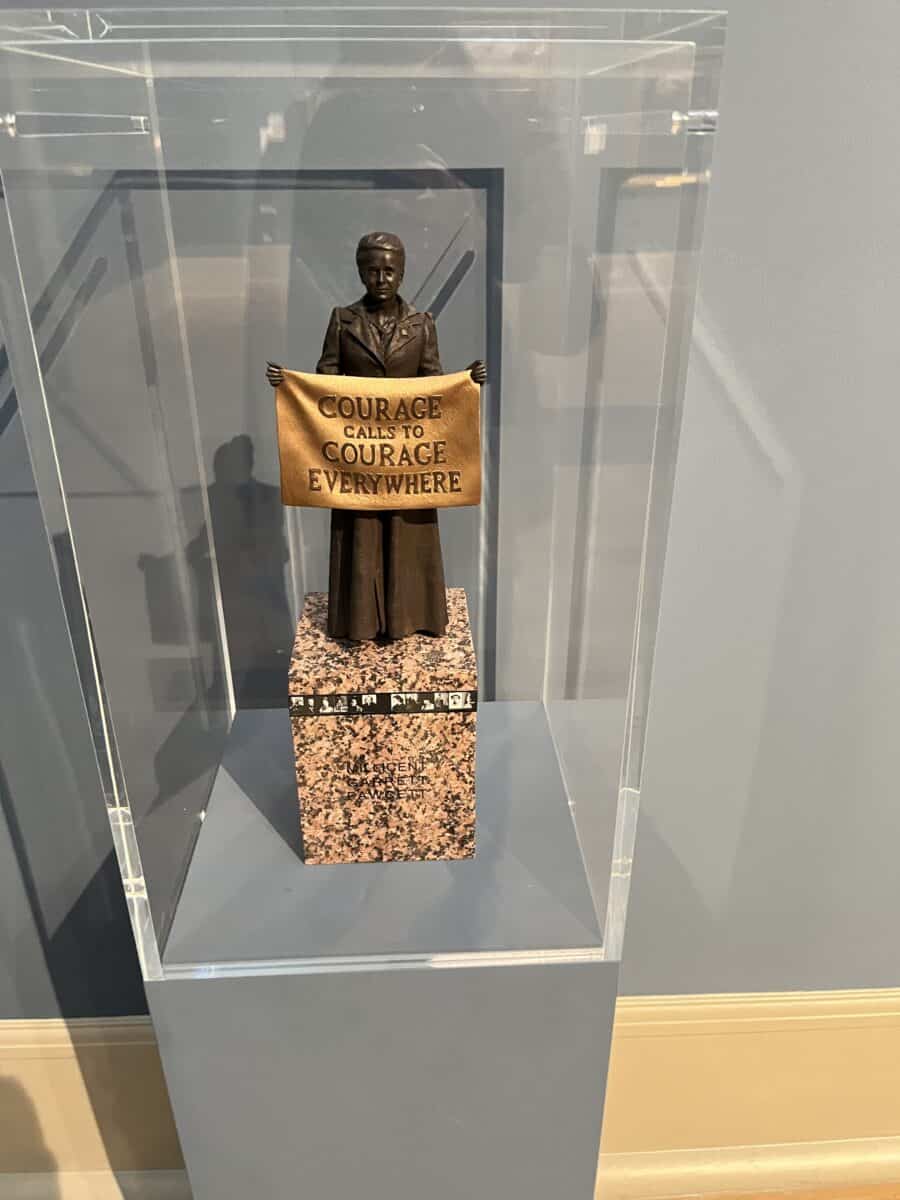 Tate Britain has an important role in platforming and celebrating the unique contribution that contemporary artists make to our lives today. Throughout the rehang, their work brings history to life in imaginative and unexpected ways, offers new perspectives on our present, and provides inspiration for future generations.

Andrea Schlieker, Director of Exhibitions and Displays, Tate Britain,
Tate Britain, Millbank, London SW1P 4RG
Admission FREE  tate.org.uk/tate-britain
Categories
Tags