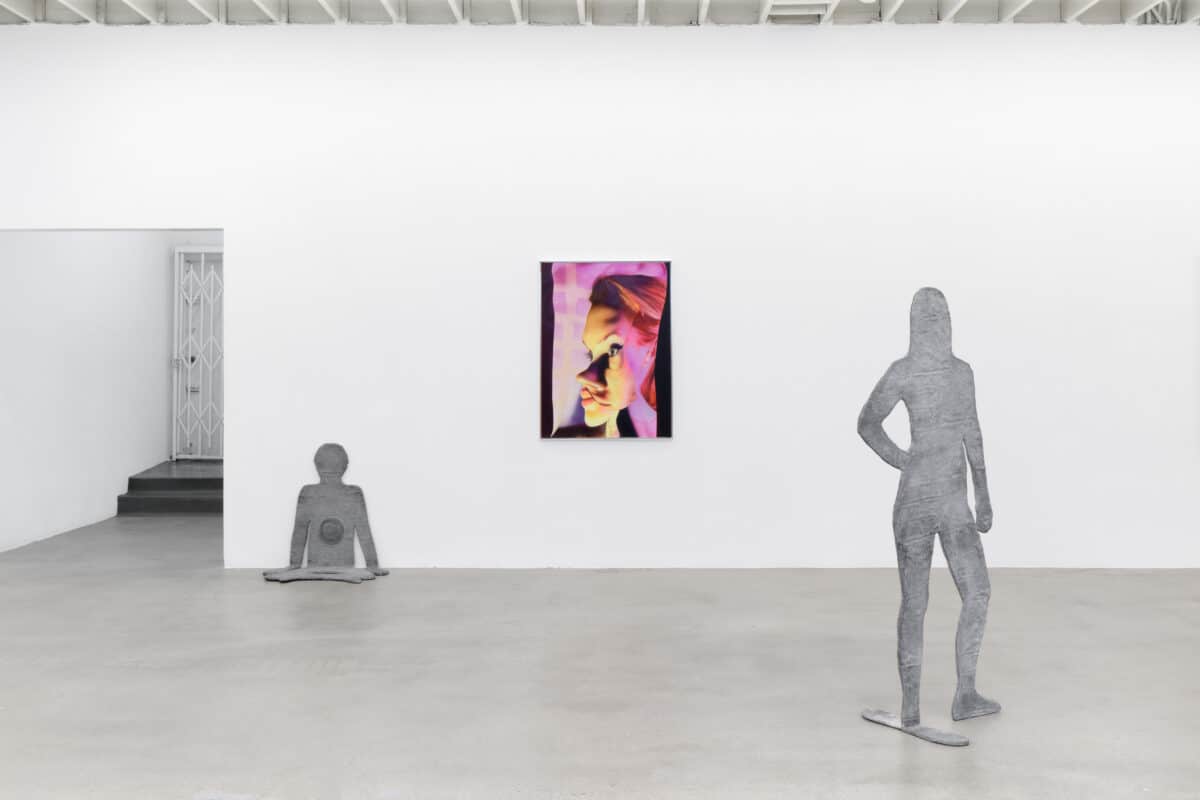 Where we live determines how we live: it is a simple principle that has surreal effects. In Liz Craft and Zoe Barcza's work, warped faces and flattened children occupy an absurd, kaleidoscopic cityscape. The built environment and its subjects entwine to form conjoined beings, ones that are grotesque, comedic, and confrontational. Both Barcza and Craft revel in playful contradictions, exposing the dark humor of contemporary urban life.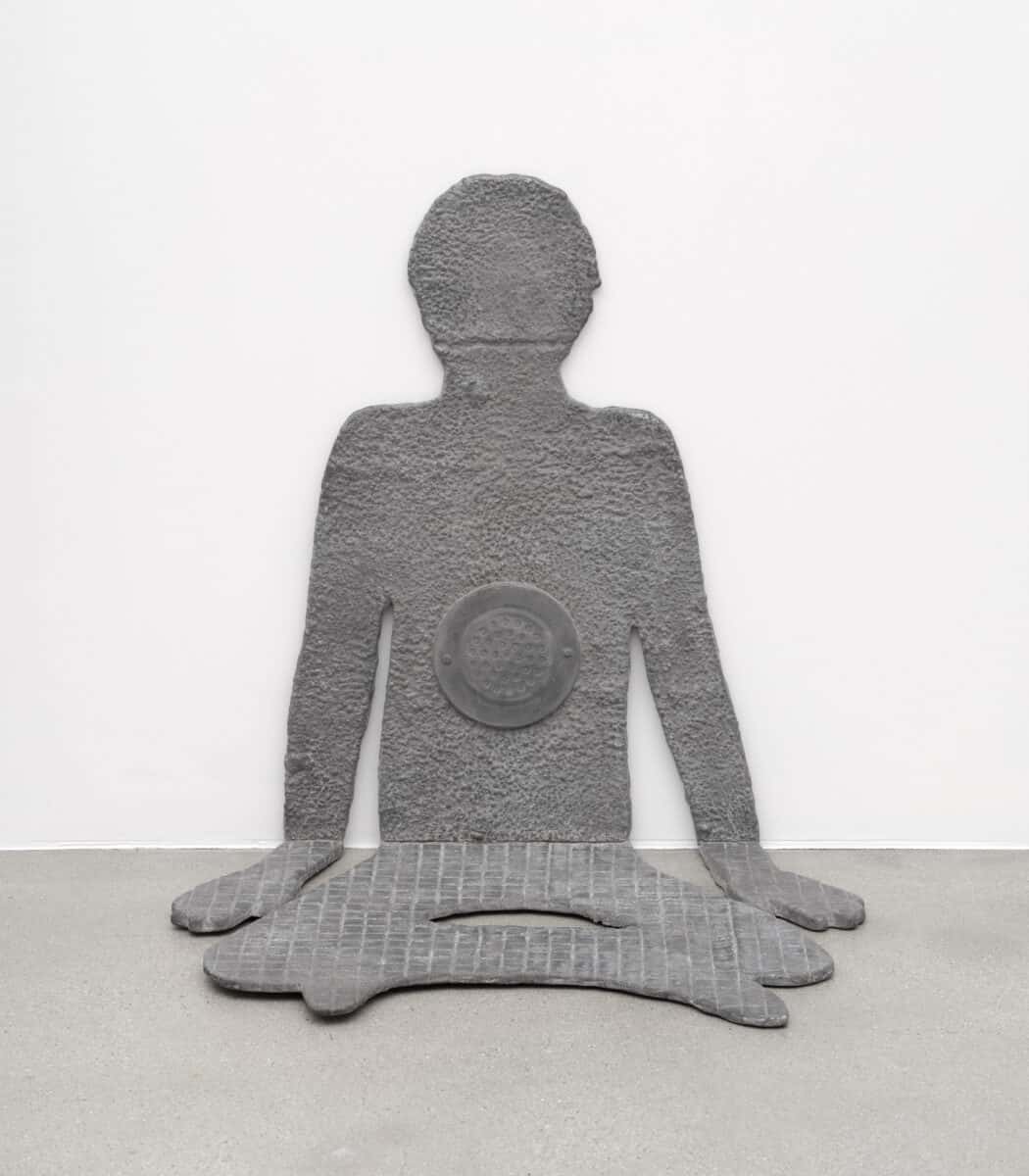 In City People, civic inhabitants perform poses—a woman juts out her hip, a young boy sits cross-legged. These gestures unfold across flat sheets of aluminum traced to form the shapes of bodies, each bearing the cast imprints of urban infrastructure, forms and textures sourced from on-site casts of the cityscape made by Craft herself. A latent circular drain emerges, a silhouette and a manhole merge, outlines of bricks layer the bodies. The figures are physically shaped by the topographies they occupy, enacting prescribed expressions of affect, displaying surfaces that show the actual markings of a city's foundation.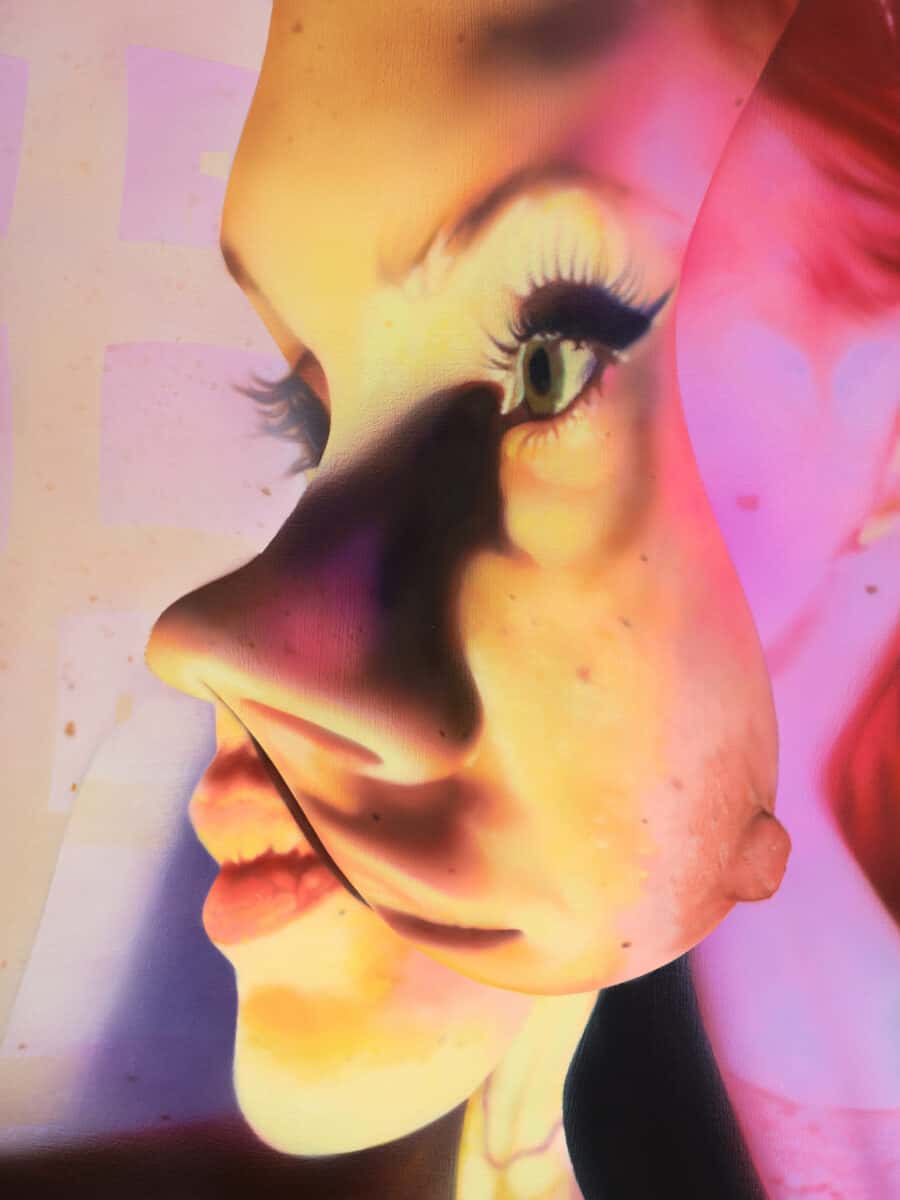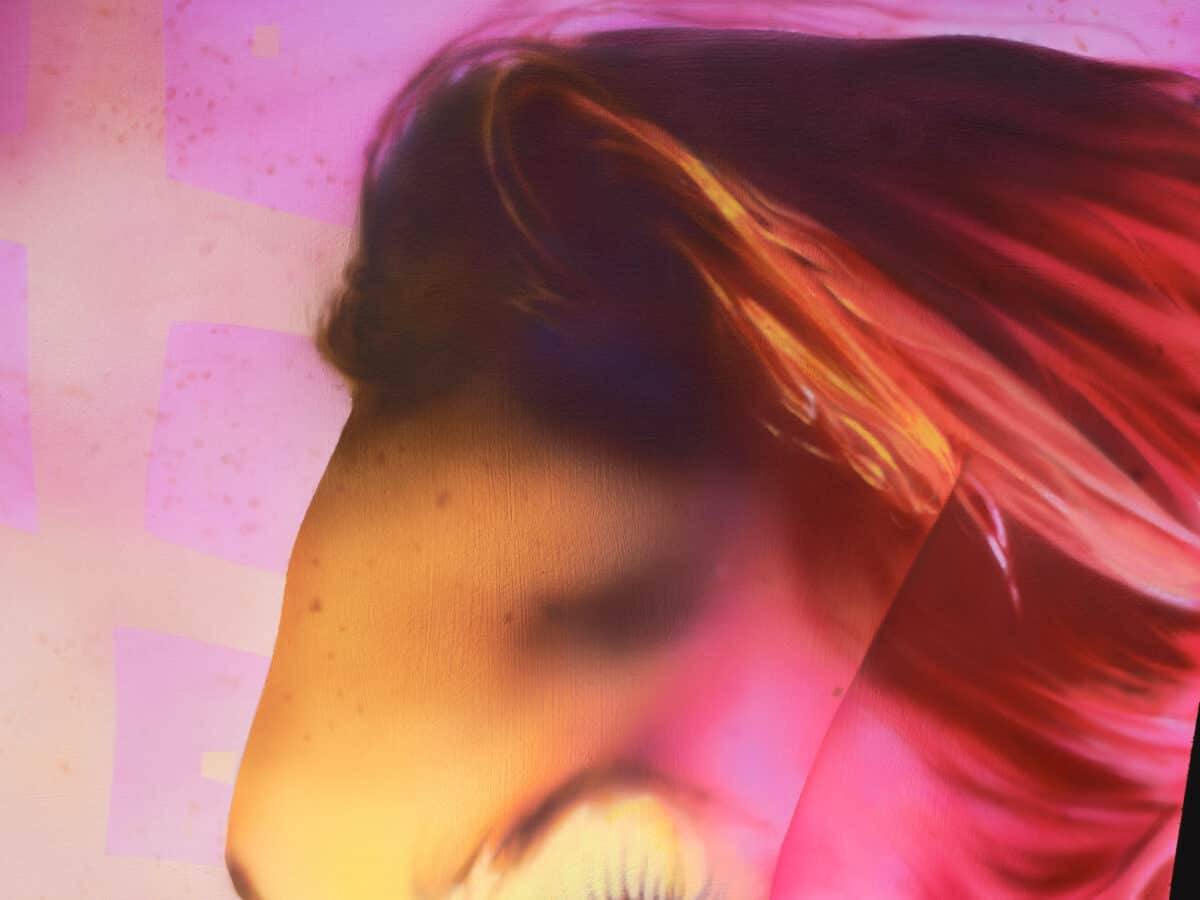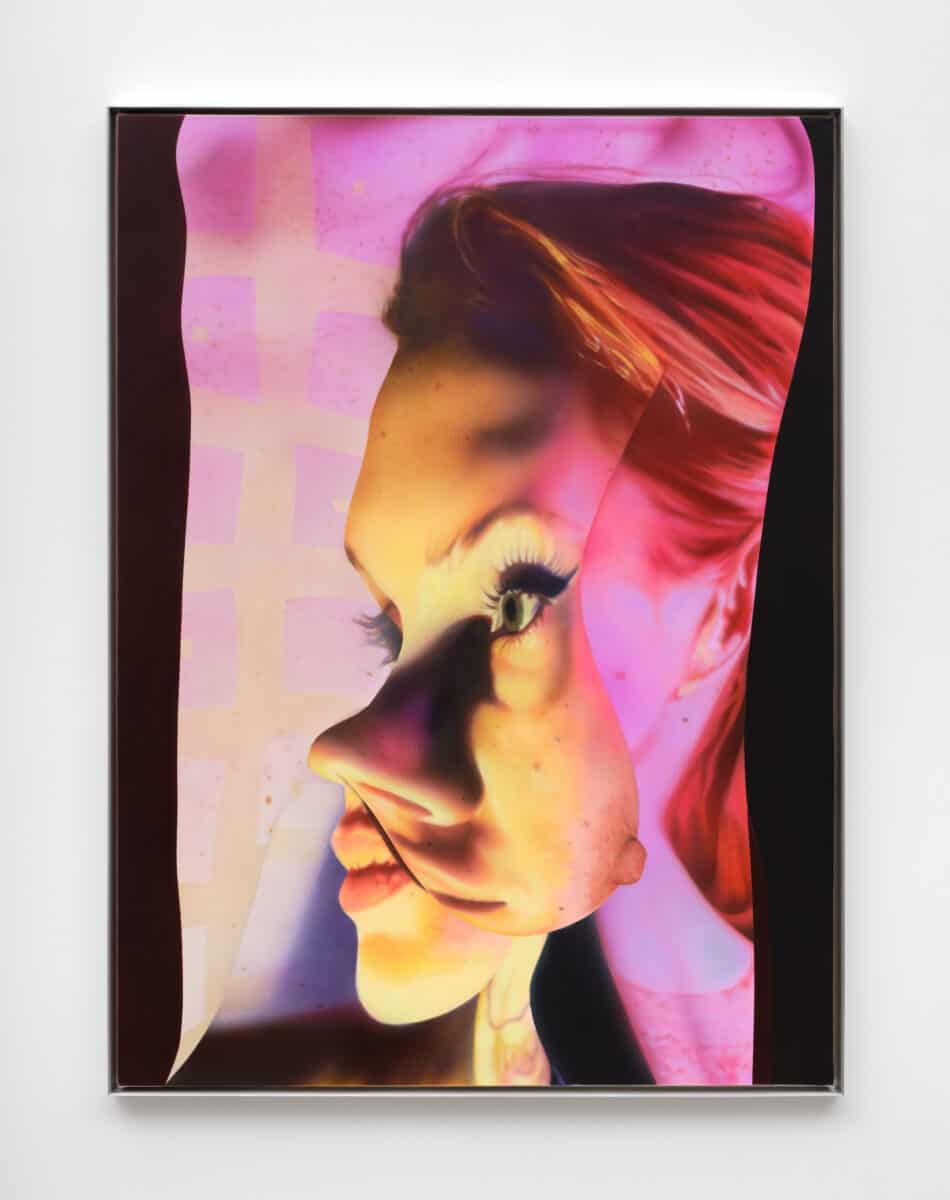 In Barcza's newest work, the face of a woman appears under harsh neon lighting, her image contorted over bulbous bodily protrusions. Airbrushed images conjure the sleek visual lexicon of advertising or film. These uncanny visions collage across fragmented views of modified sexual anatomy—a pierced nipple, a bare vagina—the contours of which morph each face into cartoonish caricature. As in Craft's displays of urban performance, Barcza's layered compositions explore physically altered bodies as both modes of self-expression and byproducts of the built environment. Her paintings reproduce and critique the demonstrations of power present in the city at large.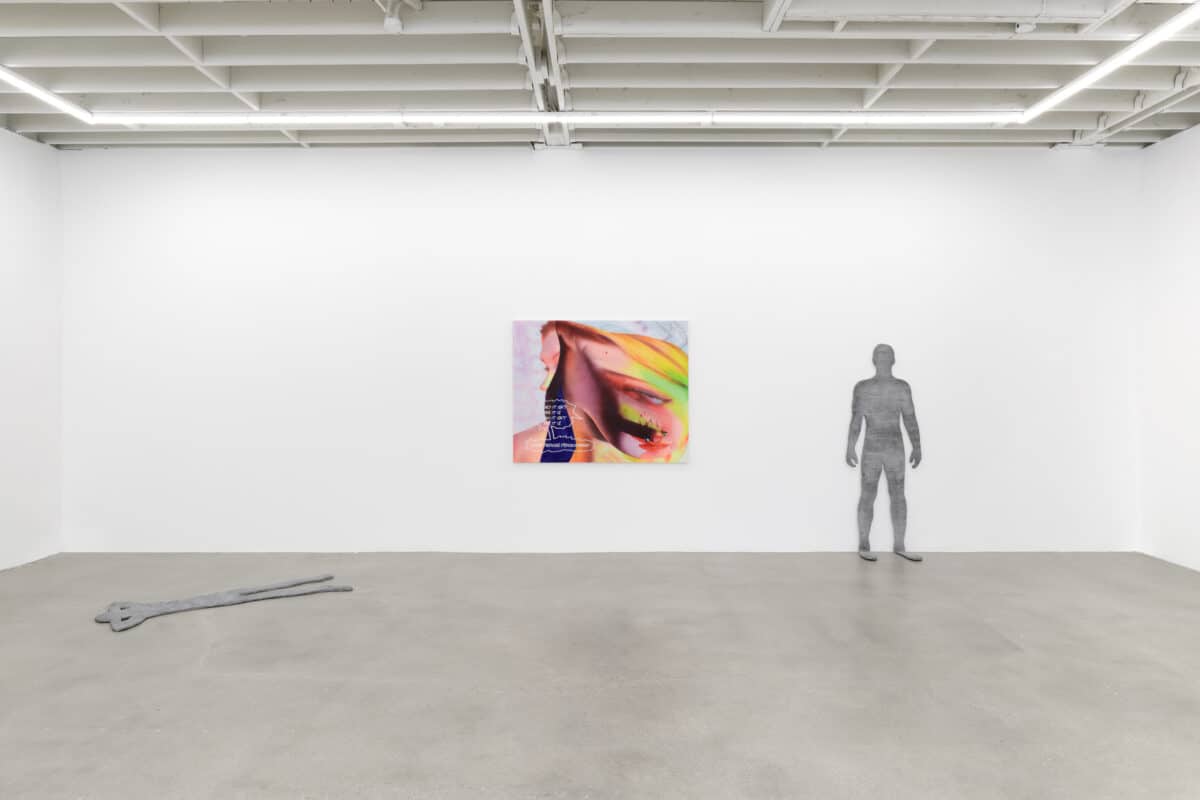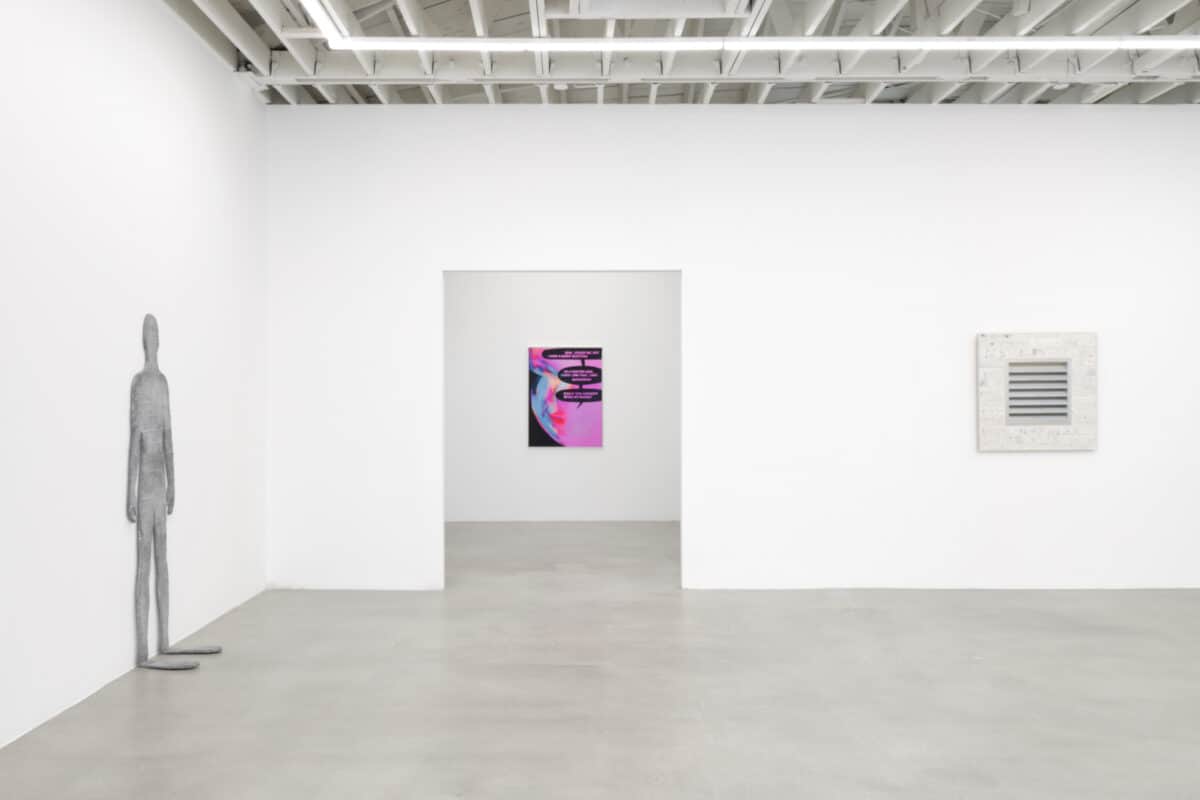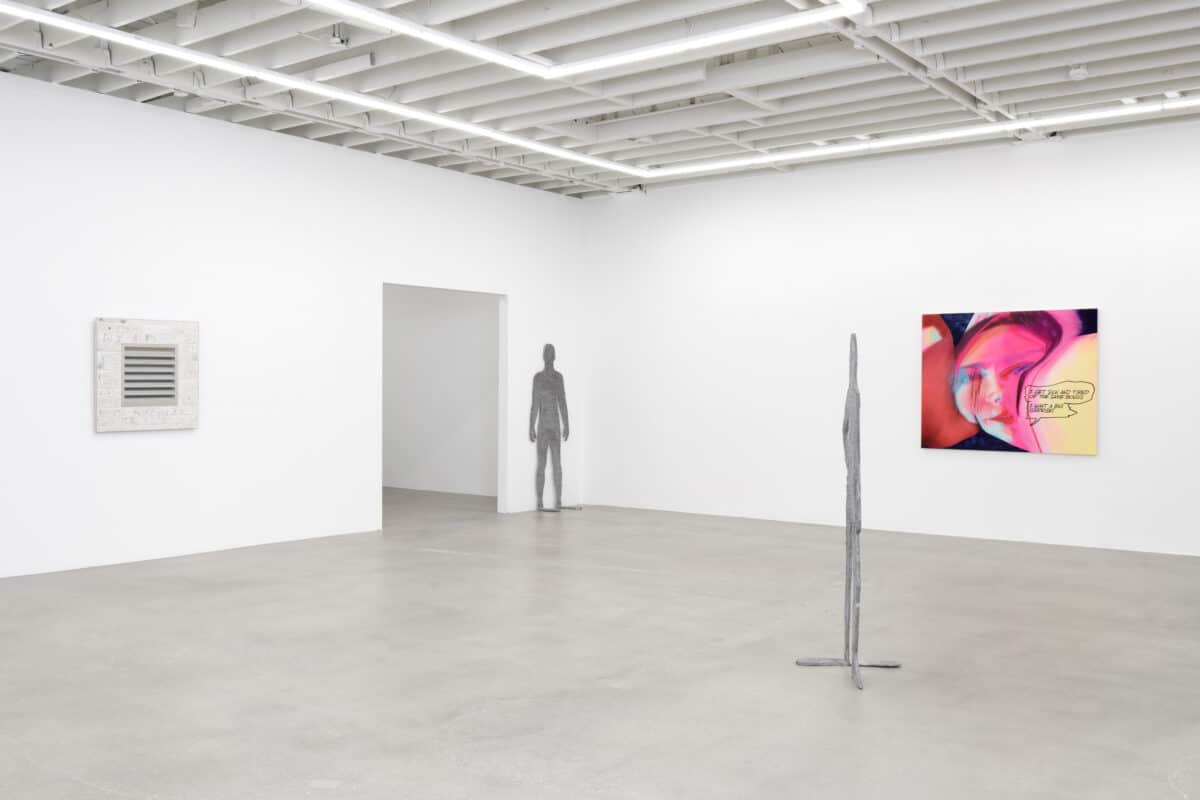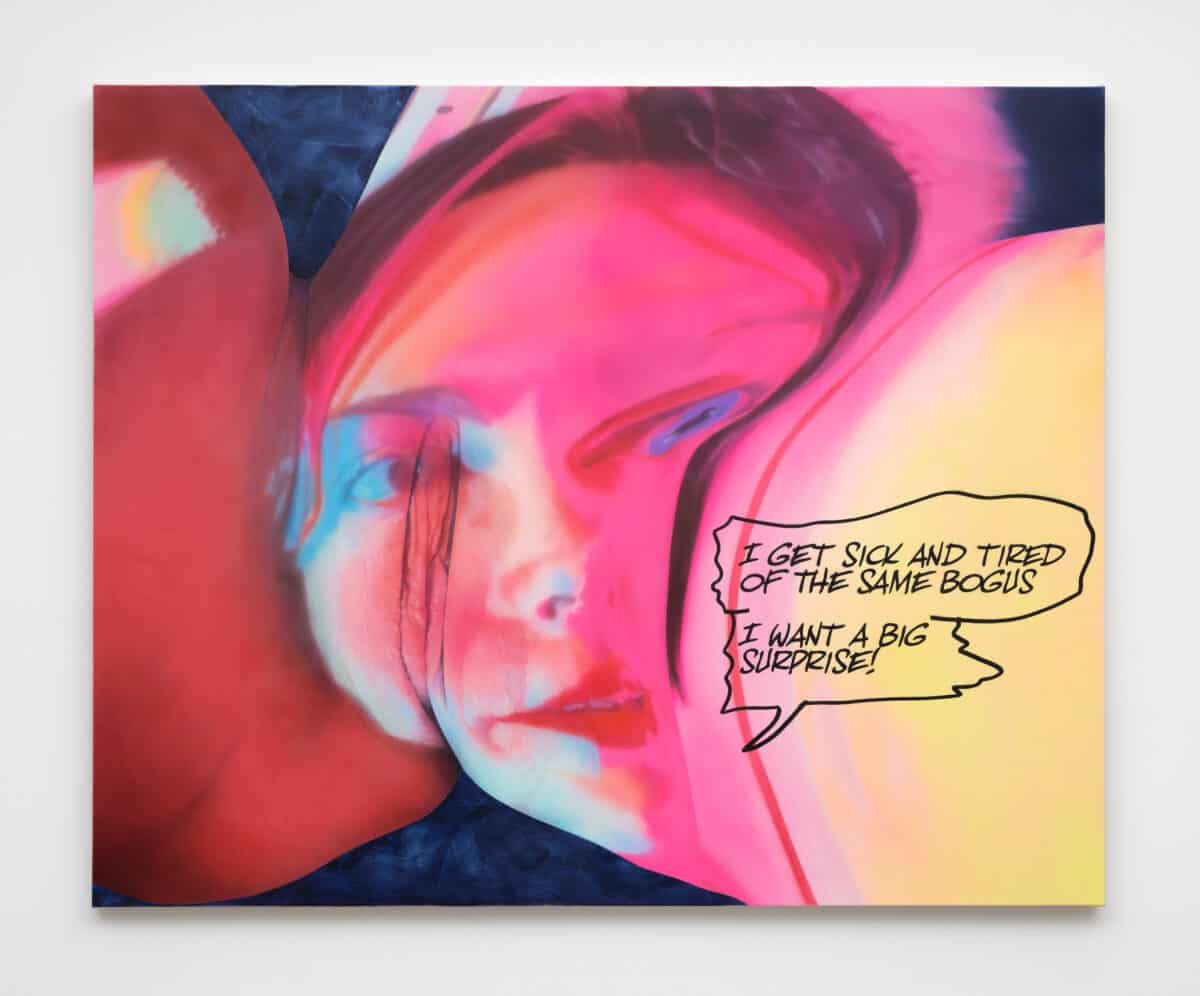 Inspired by comics and graphic novels, Craft and Barcza utilize language and visual modes that play with the artifice of the genre. Barcza's faces offer remarks, via speech bubbles, that parody the voice of the artist herself. Her self-expressions dialogue with Craft's negotiations of silence and flatness. Barcza's warped neon phrases look explosive next to Craft's reserved, slyly comic depictions of urban dwellers. Jointly, they examine the way cities and their inhabitants mutually perform, control, and distort each other. These explorations of hybridity and caricature, of interiority and exteriority, combine to form an inextricable whole.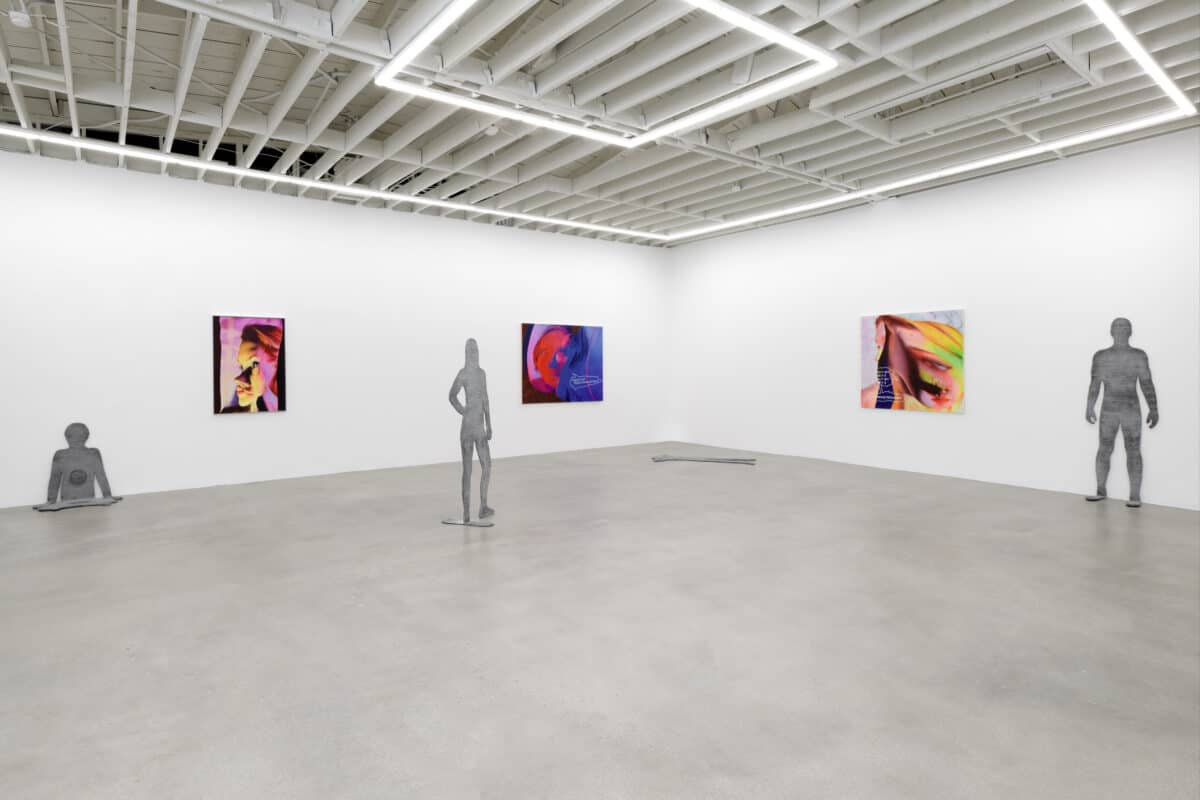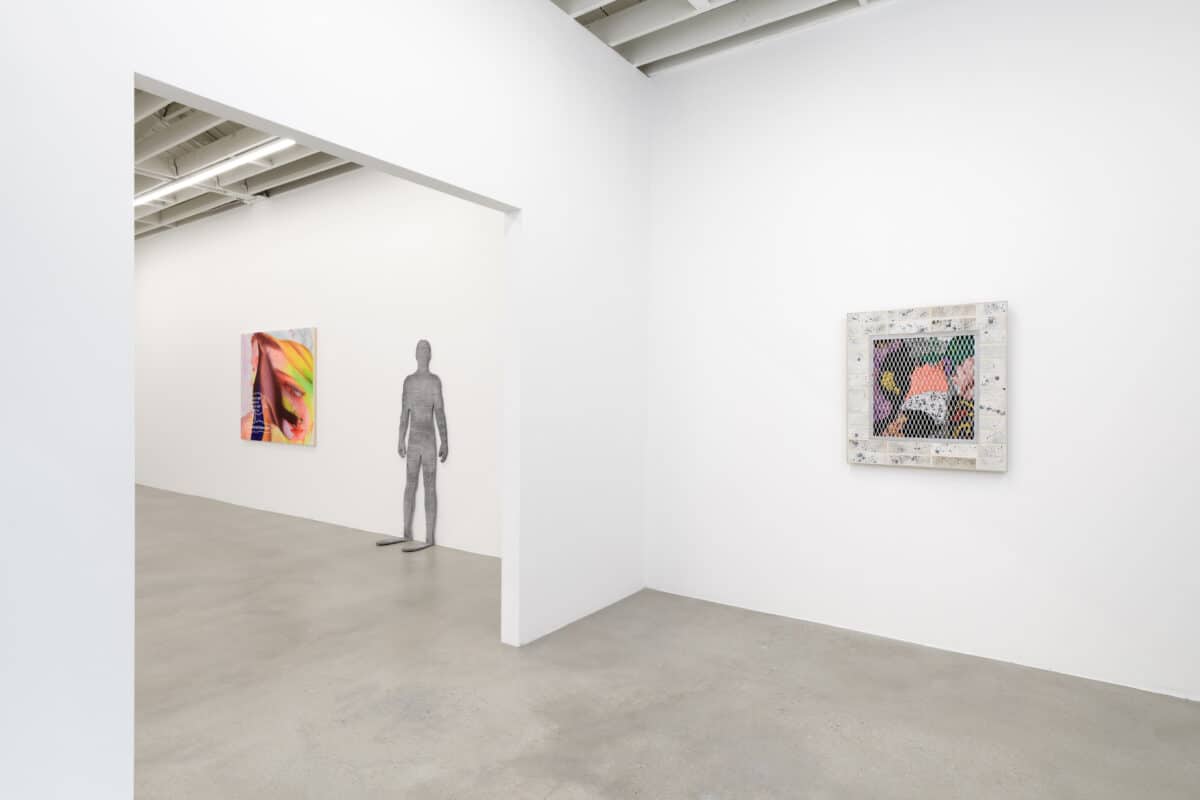 Liz Craft & Zoe Barcza, INSIDE OUT OUTSIDE IN, – June 3rd, CLEARING Los Angeles
About the artist
Liz Craft (born 1970 in Los Angeles, California) lives and works in Berlin. She received her MFA from the University of California, Los Angeles, in 1997 and her B.A. in 1994 from Otis Parsons, Los Angeles.
Solo exhibitions of her work have been held at the Hammer Museum, Los Angeles; Halle für Kunst, Lüneburg; Galeria Zé dos Bois; Alison Jacques Gallery, London; Sadie Coles HQ, London; Kunstverein Bremerhaven, Bremerhaven; Marianne Boesky Gallery, New York; Company Gallery, New York; Liszt, Berlin; Real Fine Arts, New York; Truth and Consequences, Geneva; Jenny's, Los Angeles; LAND Project, Los Angeles; Galerie Nathalie Obadia, Paris; Peres Projects, Los Angeles.
Group exhibitions include the Hammer Museum, Los Angeles; Whitney Museum of American Art, New York; Museum of Modern Art, Warsaw; LACMA, Los Angeles; Musée d'Art Moderne de la Ville de Paris, Paris; Musee des Beaux-Arts, Lausanne; MOCA Tucson, Tucson; The London Institute Gallery, London; White Cube, London; Hayward Gallery, London; Alison Jacques Gallery, London; Regen Projects, Los Angeles; Marianne Boesky Gallery, New York; Derosia (Bodega), New York; Thomas Dane Gallery, London; Various Small Fires, Los Angeles; Shoot the Lobster, New York;
In May 2023, she will have a solo exhibition at Kunsthaus Pasquart, Biel. Liz Craft's work belongs to the collections of the Whitney Museum of American Art, New York; LACMA, Los Angeles; MOCA, Los Angeles; the Hammer Museum, Los Angeles; and Migros Museum, Zurich.
Zoe Barcza (born 1984, Toronto) lives and works between Stockholm and Los Angeles. She graduated from the HfBK Städelschule, Frankfurt am Main, Germany, in 2013 and recieved her B.A. in 2007 from the University of Toronto, Canada.
Recent solo exhibitions include Darren Flook/Freehouse, London; Issues, Stockholm; Bianca D'Allesandro, Copenhagen; Derosia (Bodega), New York; Croy Nielsen, Vienna; and Bonny Poon, Paris.
Recent group shows include M. Leblanc, Chicago, Baader-Meinhof, Omaha; Galerie Schmid, Chicago; Anno Domini, New York; Haus der Kunst, Oslo; The Loon, Toronto; Giverna Gambino, Cologne; and Centre d'art contemporain – la synagogue de Delme, Delme.
Categories
Tags