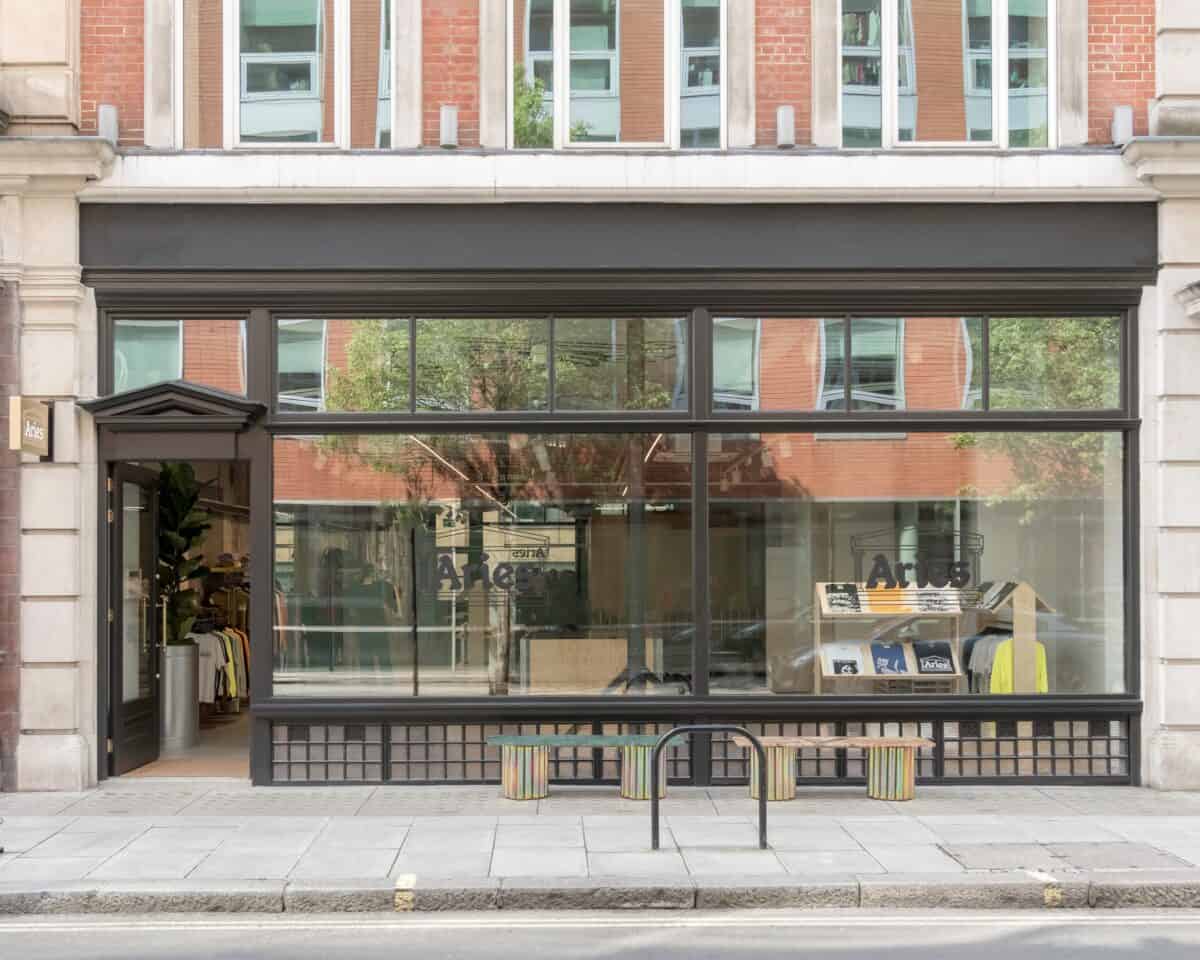 Aries has opened its first-ever store in 4,000 sqft of space over two floors on Great Pulteney Street in the heart of Soho, London.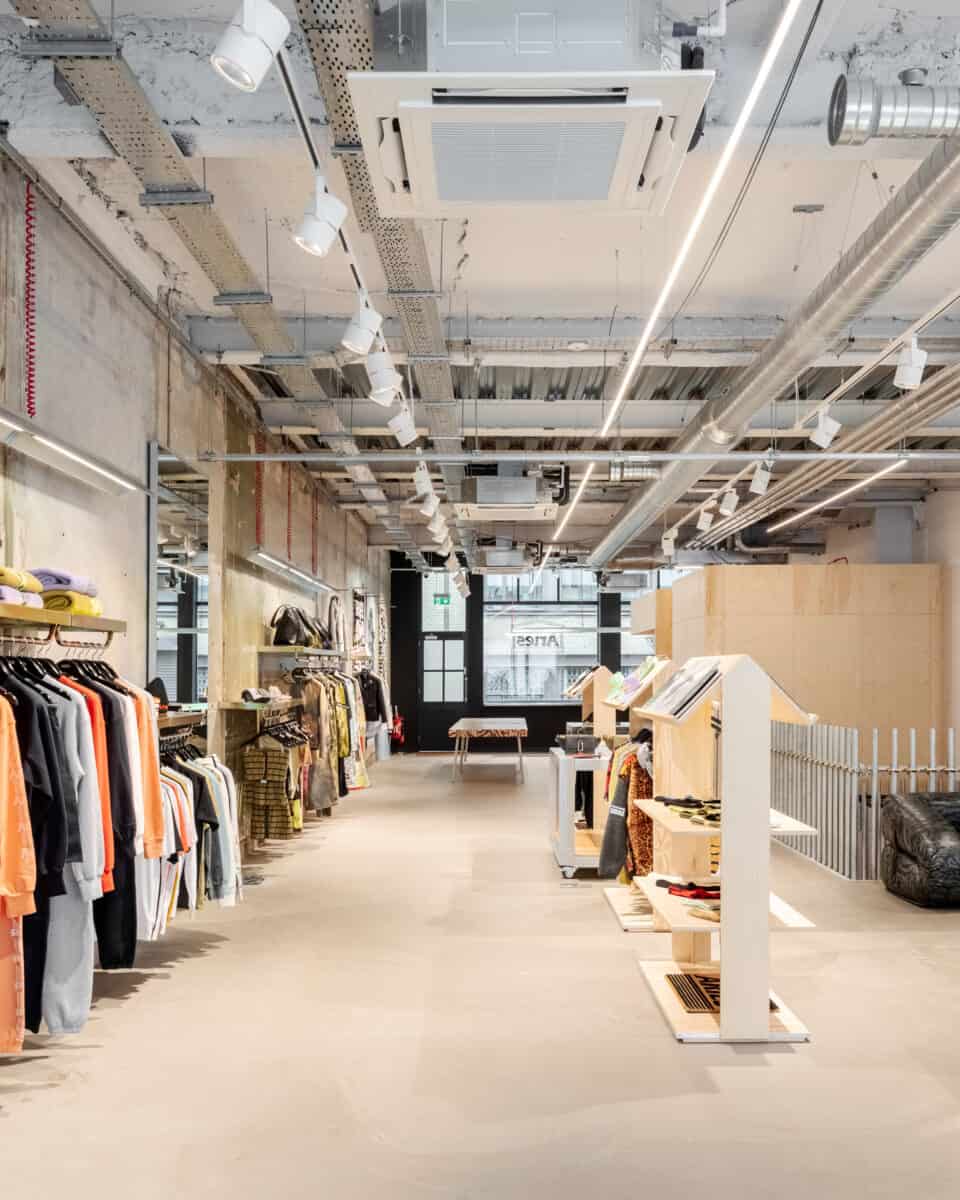 Designed in-house and in collaboration with Brinkworth and Wilson Brothers, the Aries Soho store showcases Aries in-line collections in full for the first time in bricks and mortar and also functions as a curated concept store and art space. Exclusive brand collaborations will be brought to life with installation pop-ups, an in-store Paperboy coffee shop and rotating concept trading with collaborators, friends and like-minded international partners from clothing and music to books, art and vintage that allows visitors to immerse themselves in the world and culture that is Aries.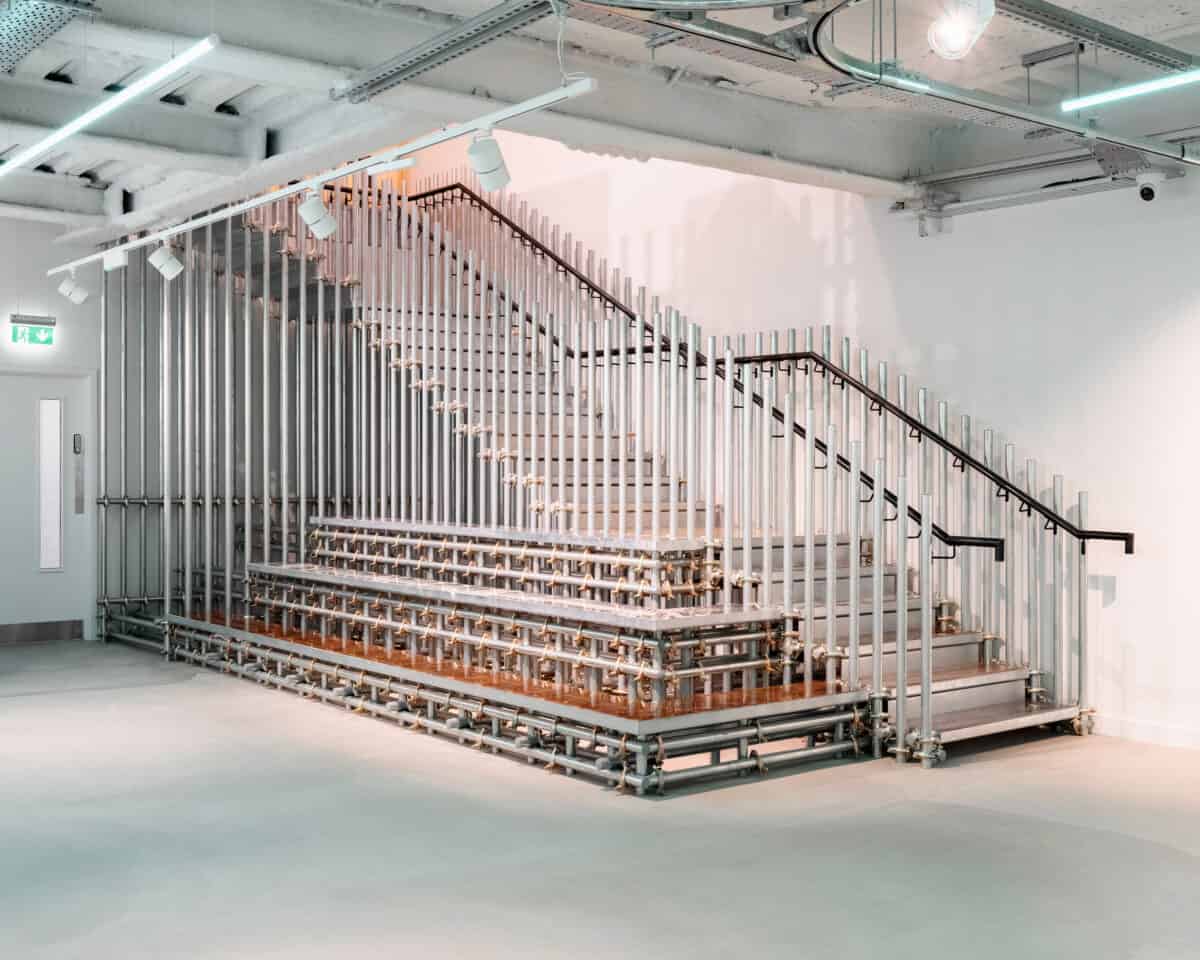 The store interior articulates the brand's identity of British design and original styling realised through Italian manufacturing found in specific design features; an original grand scaffold staircase with handpicked marble treads and bespoke Italian leather Anfibio sofas by Giovannetti; made in Italy and lined with Aries' infamous "animal" print. Bespoke mid-floor wooden cabinetry and furniture is set against industrial Hilti walls with modular fixtures throughout to allow for constant reconfiguration and an ever-evolving, modular space.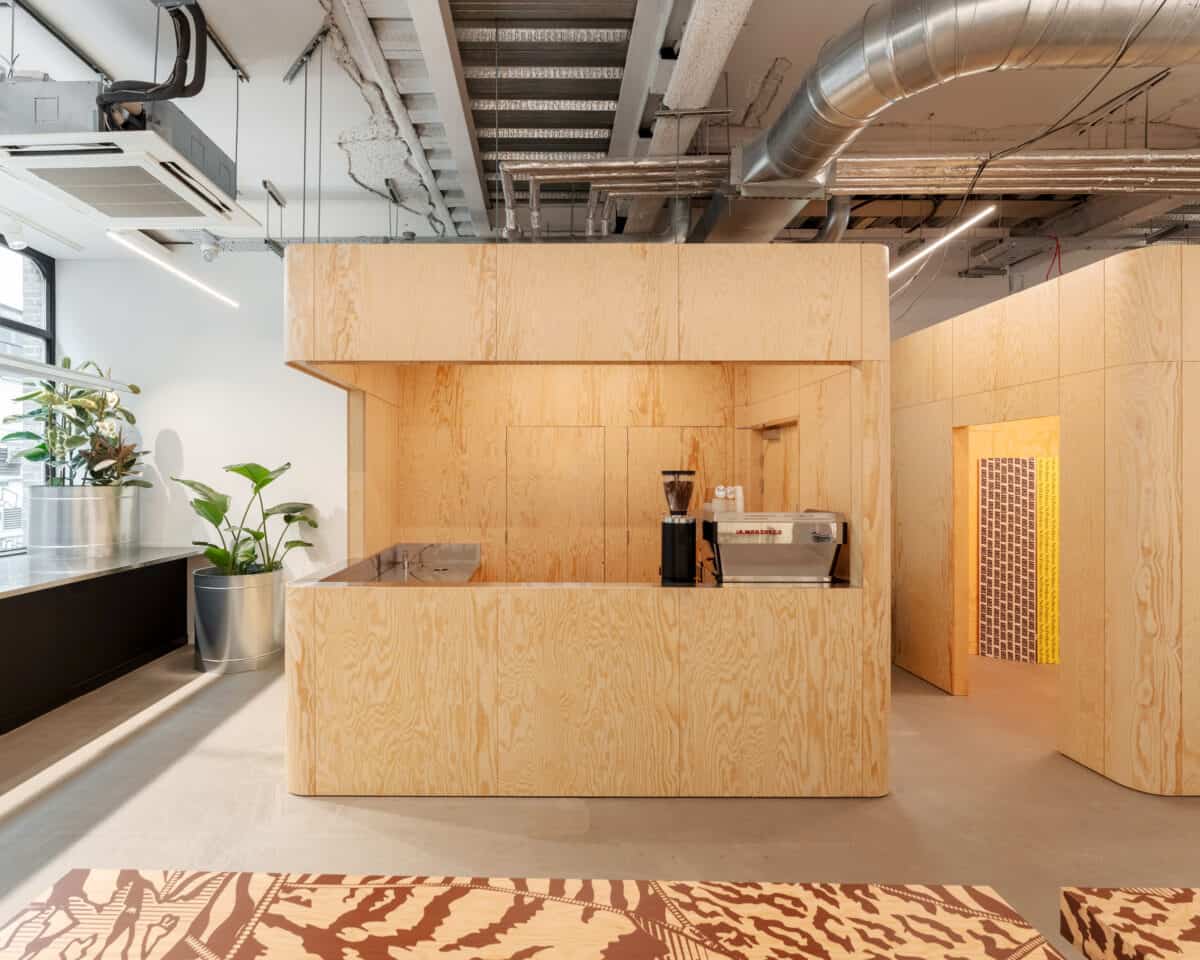 Parisian-born coffee shop Paperboy will also open its first official outpost outside of Paris within the store as a permanent houseguest. With its own entrance on Bridle Lane, Paperboy will open its own doors to London exclusively serving its renowned signature Paperboy sandwiches and coffees in collaboration for Aries with East London's Dark Arts Coffee.
Aries store exclusives and infamous archive Aries will continuously rotate its rails alongside pop-ups from South London's leading vintage re-sell brand; Jerks™ and London luxury unisex jewellery brand; Bunney.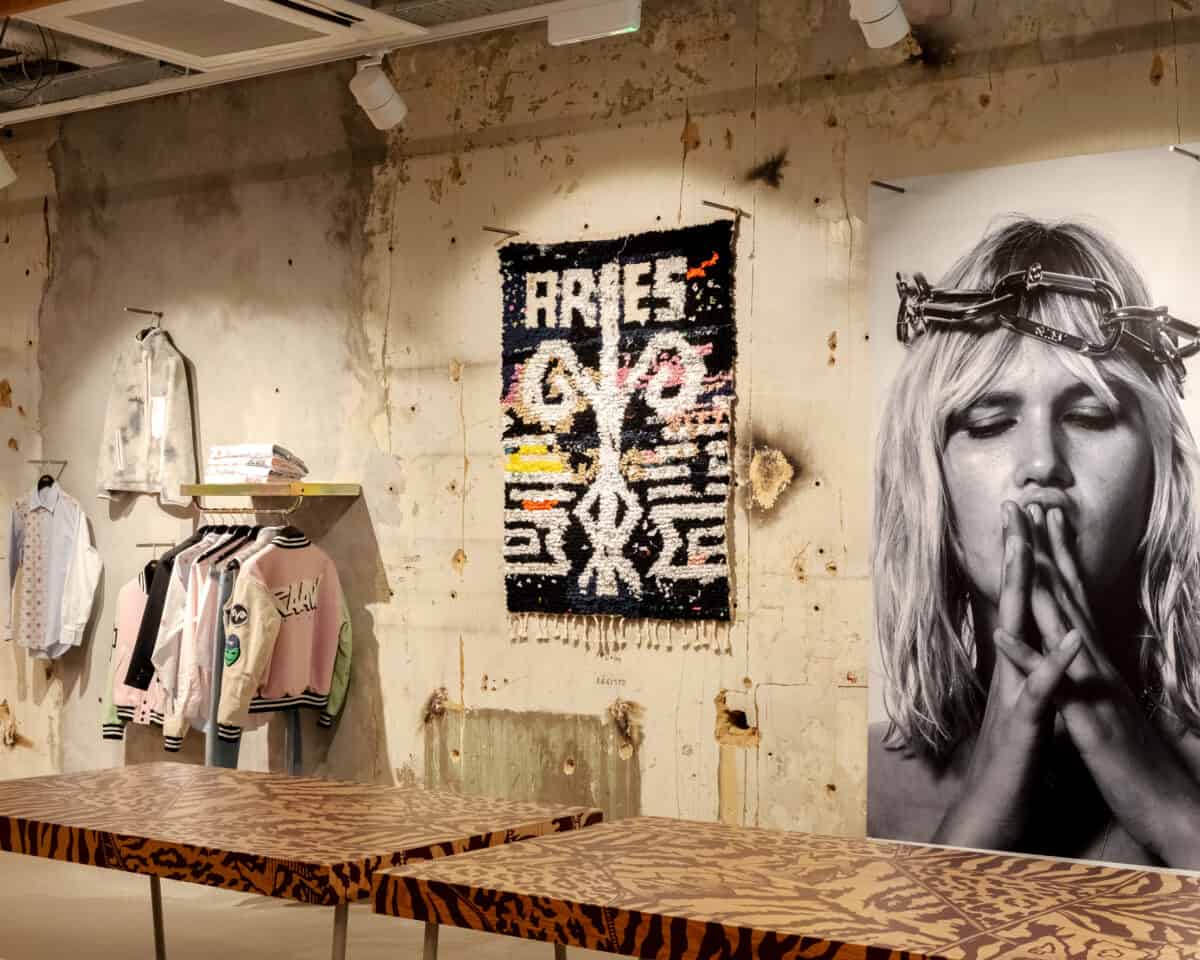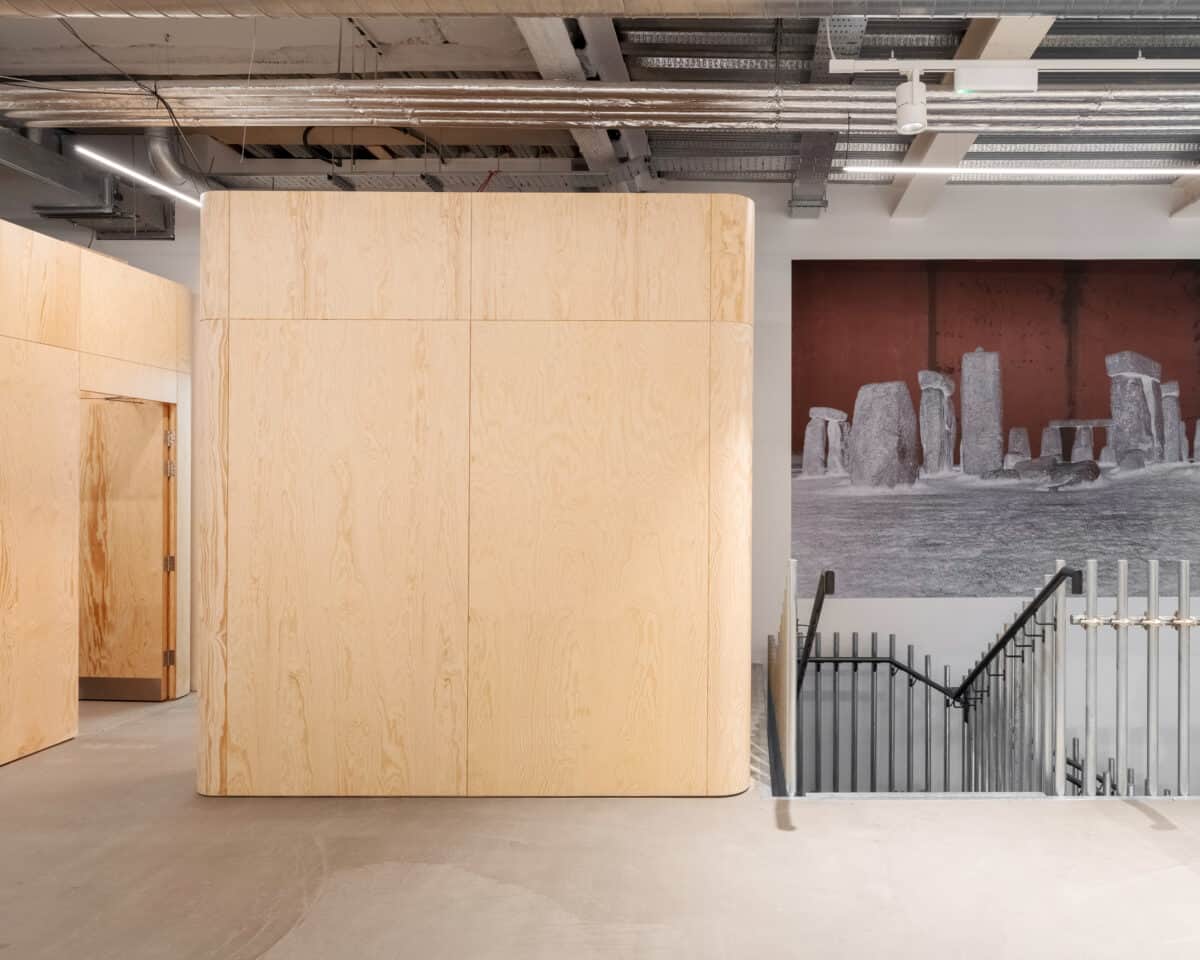 The Aries Soho store will also house exhibitions, experiences & events alongside seasonal Aries collections and store exclusives. A retrospective of the ongoing collaborative relationship between Aries & David Sims kicks off the programme and is exhibited throughout the store as an
exclusive walk-through of their archive together.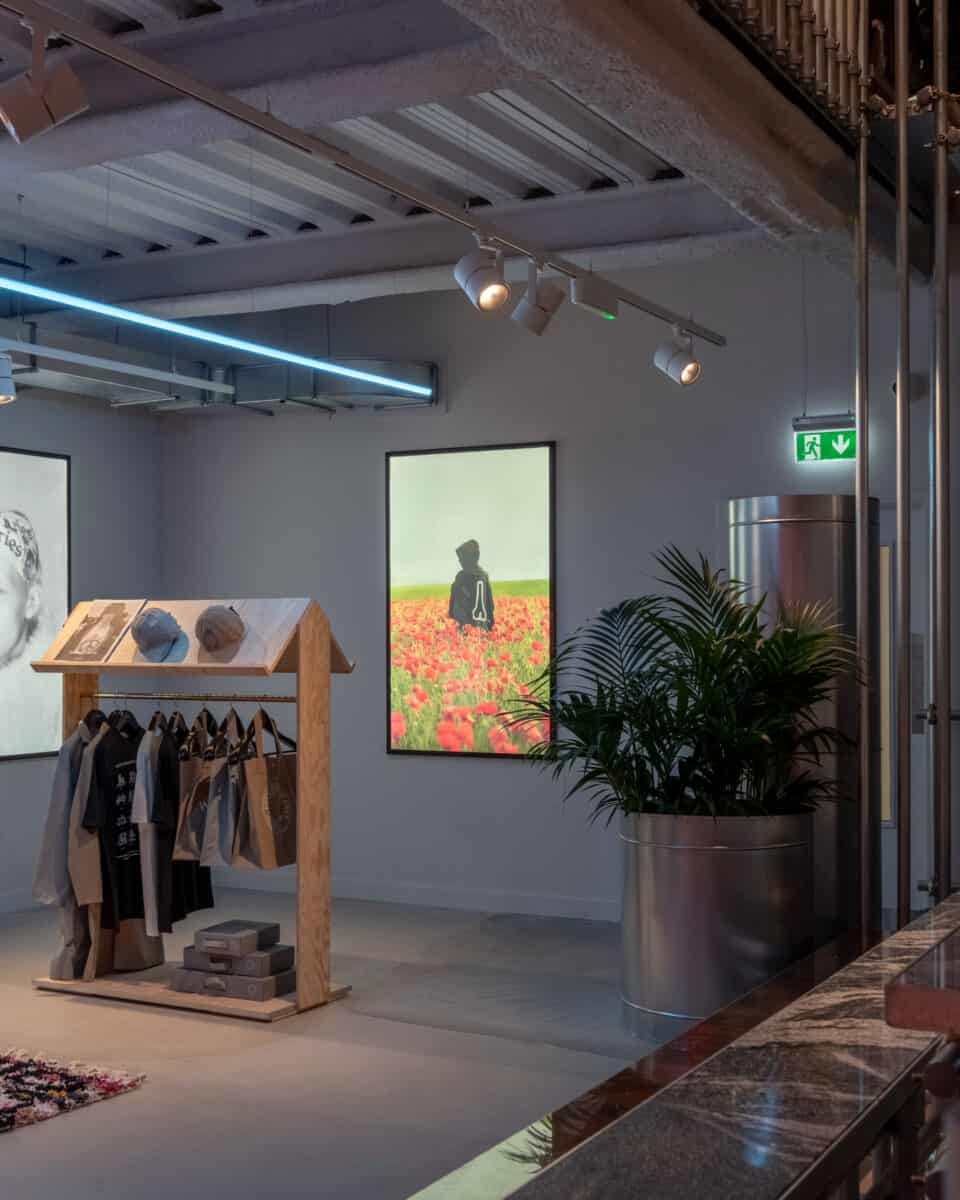 Aries Soho, 31 Great Pulteney Street, London, W1F 9NN Opening hours 11AM to 7PM
About
David Sims is a renowned British photographer and director known for constantly pushing the boundaries of fashion photography with his incomparable approach; setting a benchmark for a new generation of photographers. Sims has exhibited widely, including a solo exhibition at the Institute of Contemporary Art, London. His work is held in the permanent collections of the Victoria & Albert Museum in London, The J. Paul Getty Museum in Los Angeles and Musée de la Mode de la Ville de Paris. @davidsimsofficial
Aries is a non-gendered, luxury streetwear brand made in Italy, and created in London. Founded by Sofia Prantera of Silas and Holmes fame, Aries was born out of an ongoing love of trash culture, outsider art, graphics and illustration. The collections reflect its Creative Director's Central Saint Martin's background training and fascination with garment dyeing, printing and a forensic approach to garment construction.
Aries is a vehicle for cultural collaborations and the brand's cultural output is realised through the release of self-published books, international art shows, exhibitions, experiences and collaborations which range from the cult and collectable to the esoteric, working with different artists and image makers who are an integral part of the Aries world, community and family. @ariesarise

Sofia Prantera has been an integral part of the skate and streetwear community for over 25 years with 3 successful brands to her name. Straddling the line between fashion and streetwear, Sofia is undeniably an authentic and ongoing part of the subculture.
Italian-born, Sofia left her native Rome to study fashion and design at London's Central Saint Martin's at a time in the early 90's where sportswear and high fashion were worlds apart, yet her graduate show from CSM presented the hallmark of a career exploring the space where those two worlds meet.
Sofia created the seminal skate brand Holmes out of her first job at London's Slam City Skates – the first female to work in the infamous skate store – and went on to co-found the legendary streetwear brand Silas in the late nineties. The cult label housed a collective of graphic and illustrative artists including Fergus Purcell, James Jarvis, Ben Sainsbury, Will Sweeney and many more. The brand was sold worldwide but found its natural market in Japan where it was distributed alone alongside Supreme and went on to have 6 stand-alone stores in the country before being sold in 2006. Cue Aries.
Brinkworth is a London-based design consultancy working across a range of disciplines including architecture, interior and brand design. Established in 1990, the company has worked with a wide range of clients across several industry sectors, producing a diverse, award-winning international portfolio of work. Whether designing retail, workspaces, residential, installations, pop-ups or hospitality projects, Brinkworth centres human experience, delivering spaces in which to interact. Current and past clients include Supreme, Nike, Google, Browns Fashion, Selfridges, Samsung, adidas, End Clothing, Highsnobiety, Marni, The Hoxton and the Tate. @brinkworthdesign
Categories
Tags