Steven Meisel, CK One, New York City, 1994
Phillips have teamed up with Calvin Klein to celebrate the release of his first book and offer three defining photographs by three leading forces in fashion – Bruce Weber, Steven Meisel and David Sims. Featured in Klein's book, these images were printed for the first time as stand-alone works of art for ULTIMATE, a biannual offering of works exclusive to Phillips.
The three photographs represent three seminal collaborations featured in Klein's book: Steven Meisel's CK One, New York City, 1994 for Calvin Klein Fragrance; David Sims's Kate, 1993 for Calvin Klein Underwear; and Bruce Weber's Carré Otis, San Francisco, CA, 1991 for Calvin Klein Jeans (all illustrated page one). These images embody the Calvin Klein brand and its DNA – provocative, rebellious, minimalist, pure, modern – and define an entire generation that experienced the consumer culture of the 1990s. Occupying both the commercial and art realms, they can be described as timeless, powerful, distinctive and intoxicating. This dedicated offering stands as a testament to Klein's revolutionary approach to fashion advertising.

Bruce Weber, Carré Otis, San Francisco, California, 1991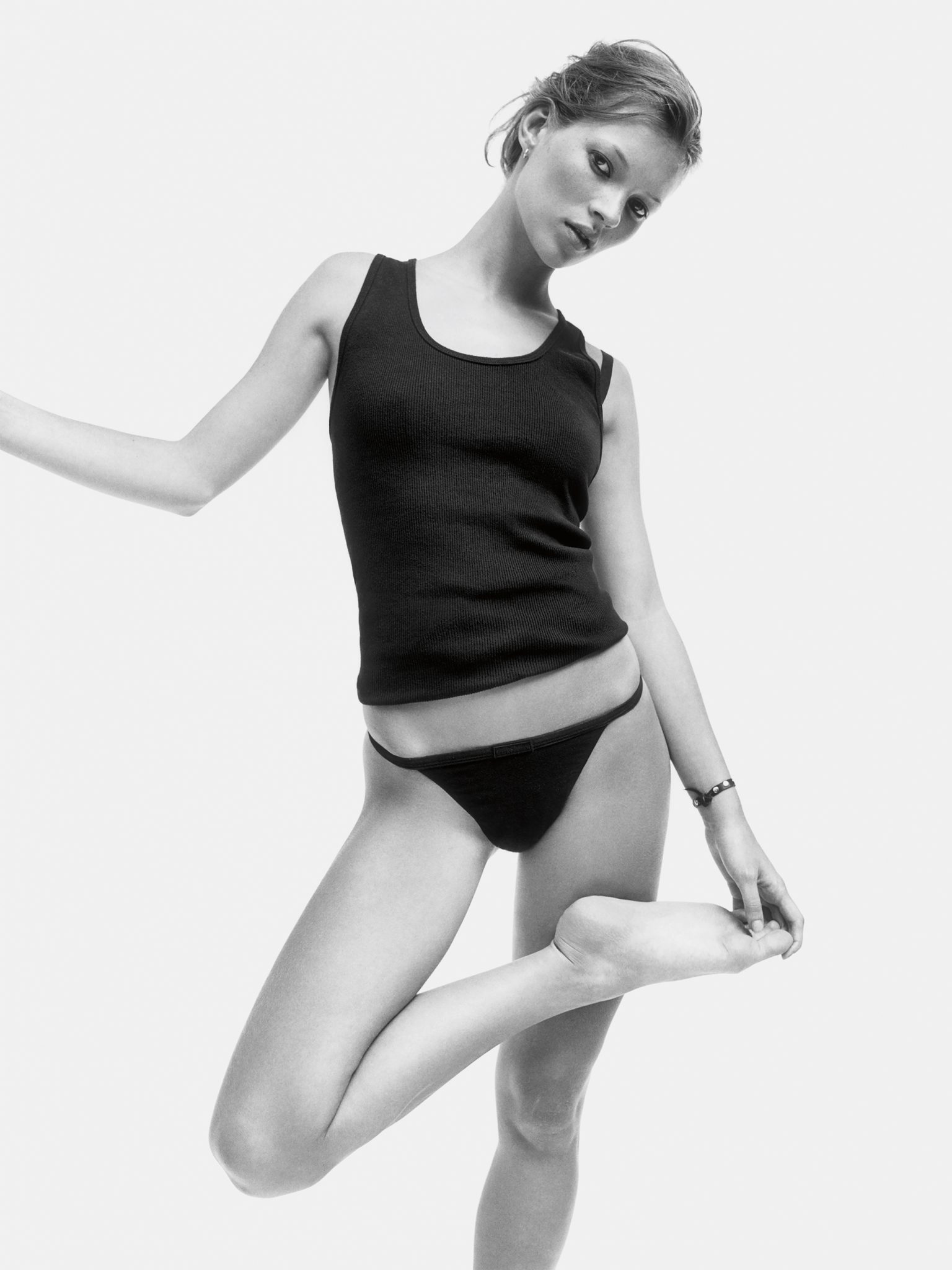 Bruce Weber, Carré Otis, San Francisco, California, 1991
Another highlight in ULTIMATE is a curated selection of five significant works by today's leading women artists, including Helena Almeida's unique photograph Ponto de Fuga (Vanishing Point), 1982, which was exhibited in two solo shows in 1996 and 2000, and a poignant work from Carrie Mae Weems's seminal Kitchen Table Series, 1990 , which has been in the same collection for over 20 years. Following a renewed interest in Pictures Generation artists, Walking Purse, 1988 by Laurie Simmons and Anne Collier's Eye (Enlargement of Color Negative), 2007 are also presented.
Further contemporary photographs celebrate the legacy of Irving Penn with two captivating photographs: Dior Fur Scarf (Jean Patchett), New York, 1950-51 and Single Oriental Poppy, New York, 1968.
Auction Thursday, 2 November 2017, 2pm BST Auction viewing: 27 October – 2 November
Phillips 30 Berkeley Square, London www.phillips.com/
Categories
Tags