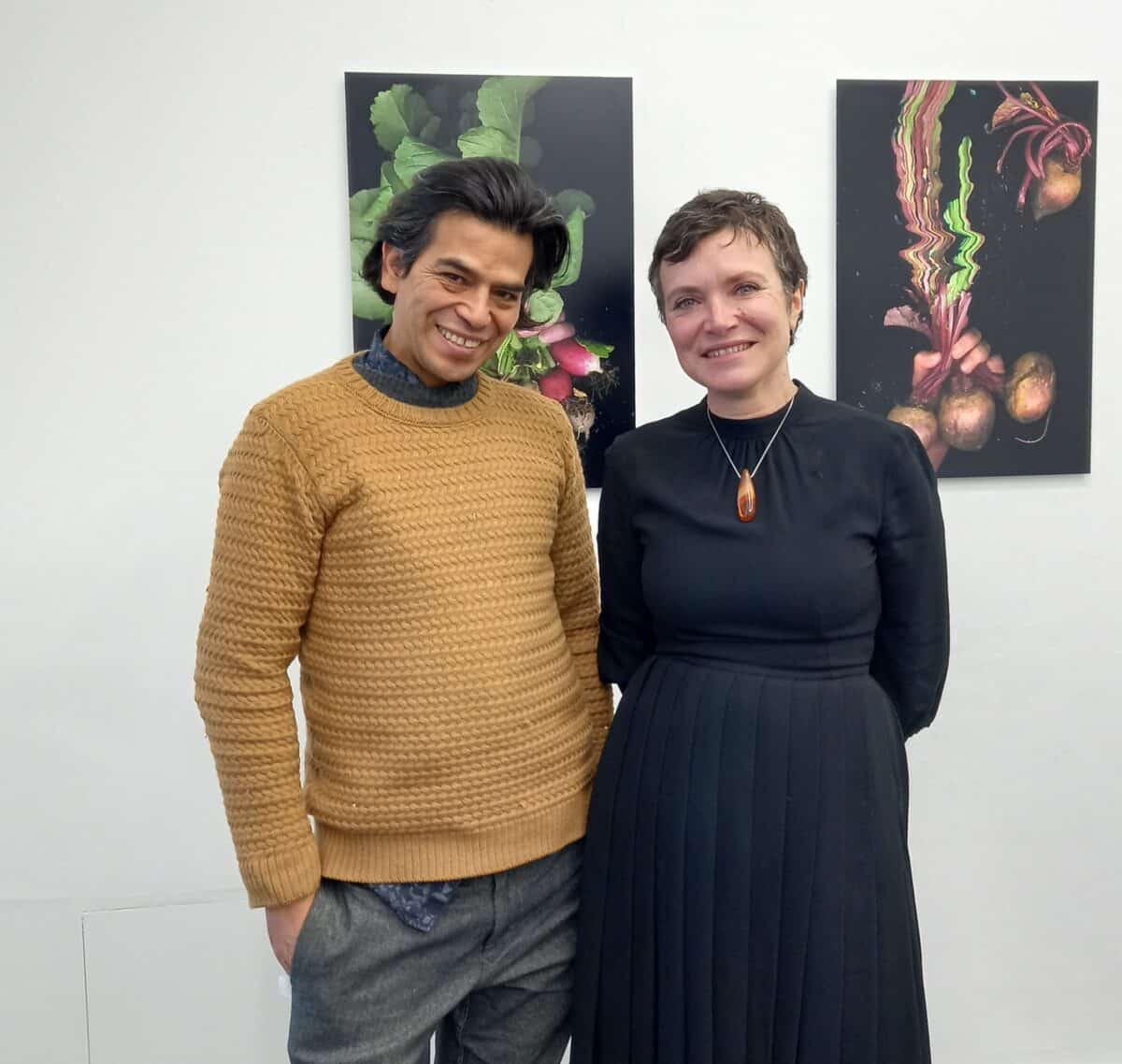 Javier Cadleron with Nadège Mériau in her solo show
Somers Gallery, 96 Chalton St, London NW1 1HJ
somersgallery.com     Instagram @somergallery
Somers Gallery, handily placed between Euston and Kings Cross, is an unusual space which should be better known. It's run by a Mexican, Javier Calderon, who also owns Flori Canto, a café-come-herbal-medicine store at 90 Chalton Street. So, if no-one is in the gallery, Doctor Calderon – as his alternative medical studies will soon make him – will pop along to let you in. Javier operated the space as the Chalton Gallery from 2015-21, often with a South American flavour as the public face of the UK Mexican Arts Society. He mentions the retrospective of Pola Weiss (1947-90) – seen as the first Mexican pioneer of video art – as a particular highlight.
But Javier also, for example, gave early showings to Guy Oliver, Victoria Sin (as was) and Rosie Gibbens, evidencing an ability to spot upcoming British talent. And the gallery has often taken its programme out into the street and community, including to ten unexpected sites around Somers Town for 2021's '(in)visible city'. Last year the gallery was an especially appropriate space for Clara Hastrup's remarkable 'Prickly Tunes':  a collection of 400 miniature cacti rotating on individual plates as their spines plucked banjo, mandolin, guitar, harp, and ukulele strings. This week, as chance would have it, the gallery is hosting a solo show by the French artist Nadège Mériau, curated by me together with Jessica Carlisle. I'm even performing there – alongside Anna Frijstein – on Saturday April 1. I'd be a fool not to recommend it.
London's gallery scene is varied, from small artist-run spaces to major institutions and everything in between. Each week, art writer and curator Paul Carey-Kent gives a personal view of a space worth visiting.
Categories
Tags