Ricardo Passaporte & Travis Fish are Off Leash @OMNI, OMNI has opened a dynamic and playful duo exhibition featuring Portuguese artist Ricardo Passaporte & American painter Travis Fish. 
View this post on Instagram
Off Leash showcases exclusive works from both artists, who have both enjoyed recent international success. Ricardo Passaporte's series of paintings inspired by the German discount retailer chain Lidl saw his reputation soar and led to several successful exhibitions in LA, Paris, Madrid and Naples, whilst Travis Fish has gained national and international acclaim for his caricatures of Hip Hop group Migos and vibrant pop renditions of clothing, particularly sweaters.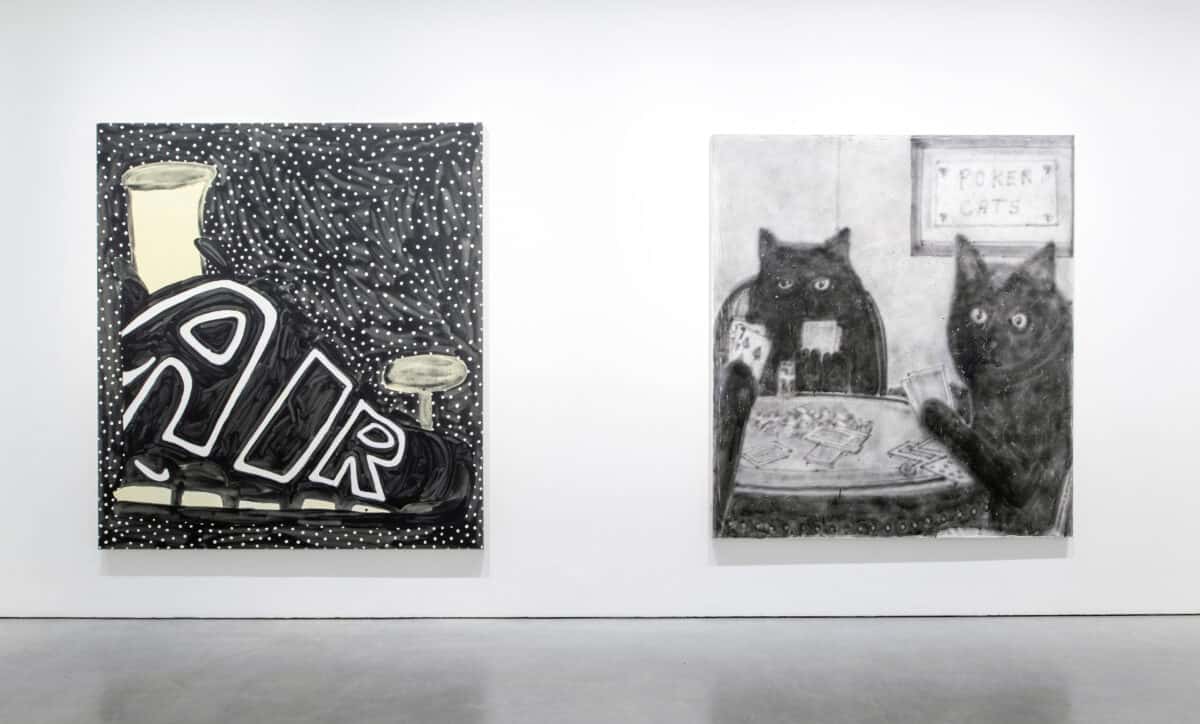 The exhibition includes new monochromatic large-scale paintings, all created in the last twelve months by Passaporte. Working from source imagery including photographs taken by the artist and images from the internet, one of the paintings is an homage to the work of Swiss artist Theophile-Alexandre Steinlen.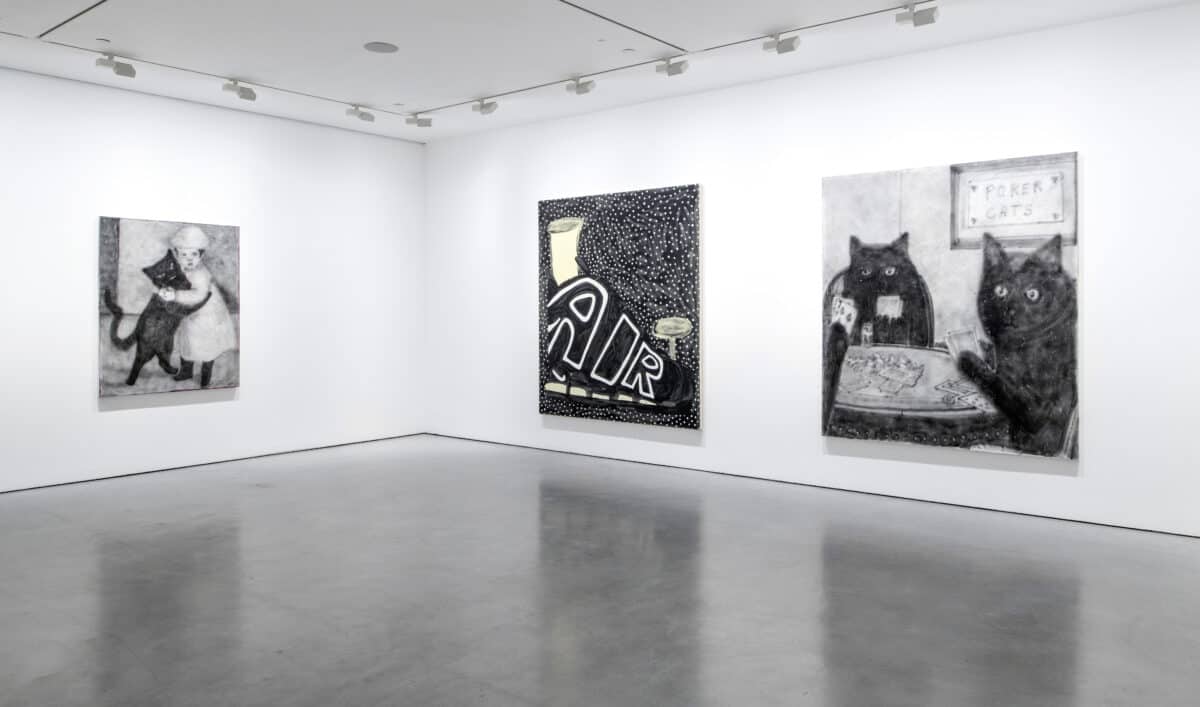 Both artists commentate on the society around them throughout their portfolios. Passaporte examines the symbolic nature of imagery as a whole and how it can act as a metaphor for the human experience. He has gained rapid recognition for his uninhibited, acidic, and compelling works which often explore branding, advertising, and consumerism, themes inspired no doubt by his time spent studying fashion design prior to his career pivot to art.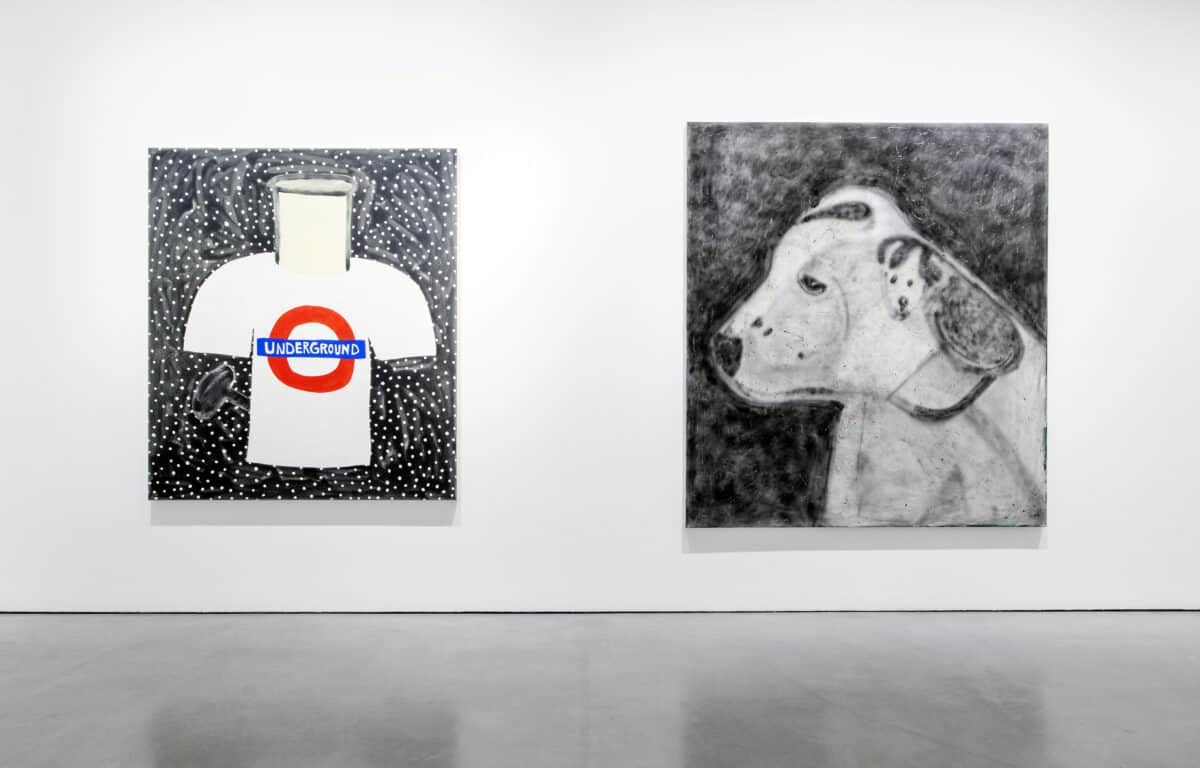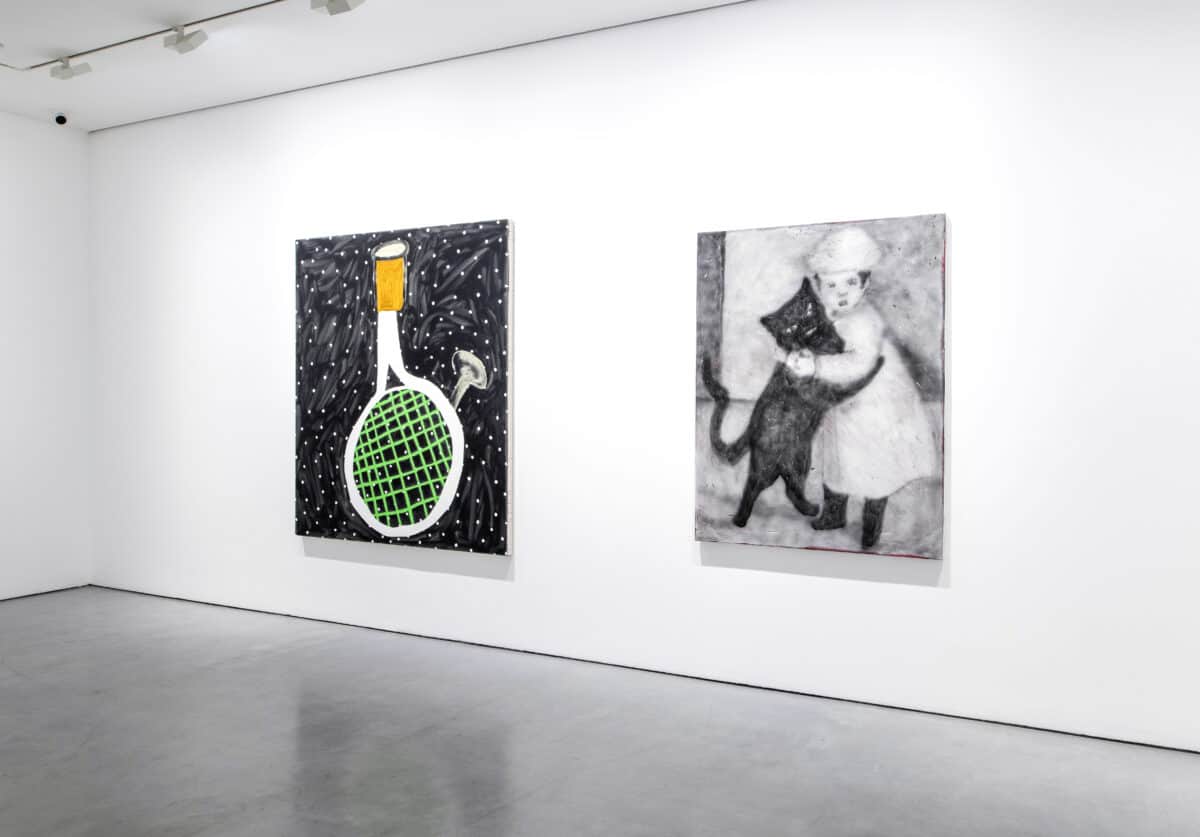 Art […]l allows you to escape excessive commercialism and hyper-productivity that exhausts any creative spirit. Or at least, live better and have more fun.

Ricardo Passaporte, Emergent Mag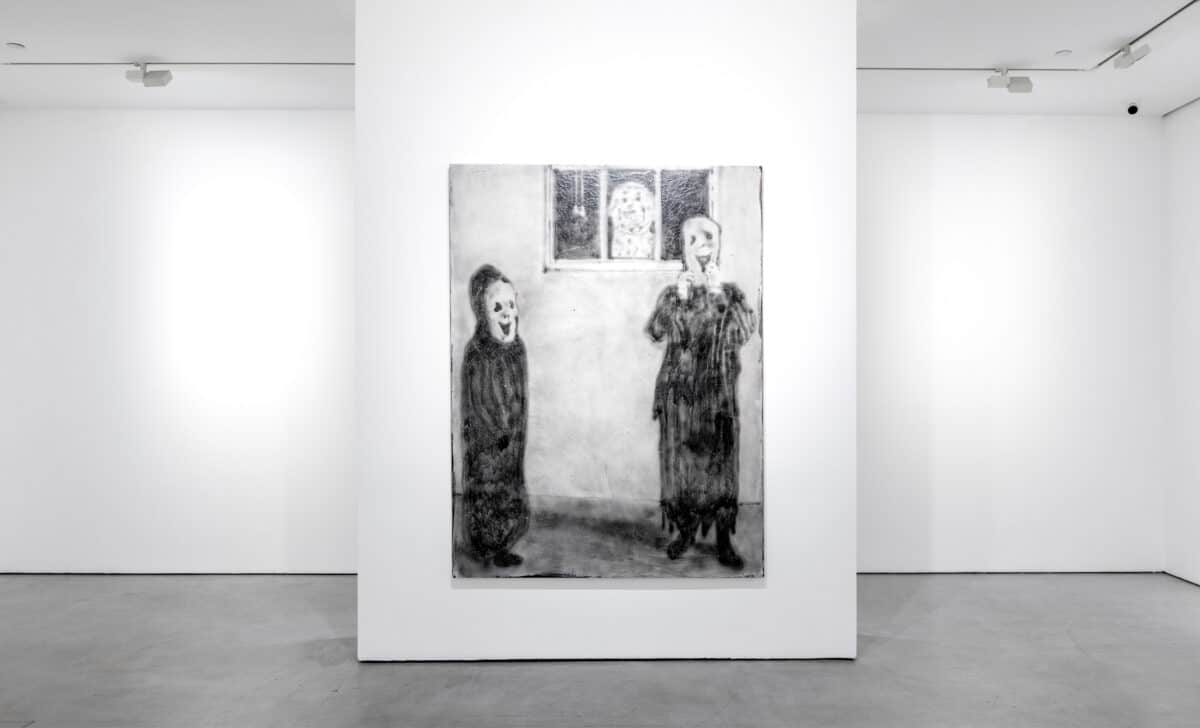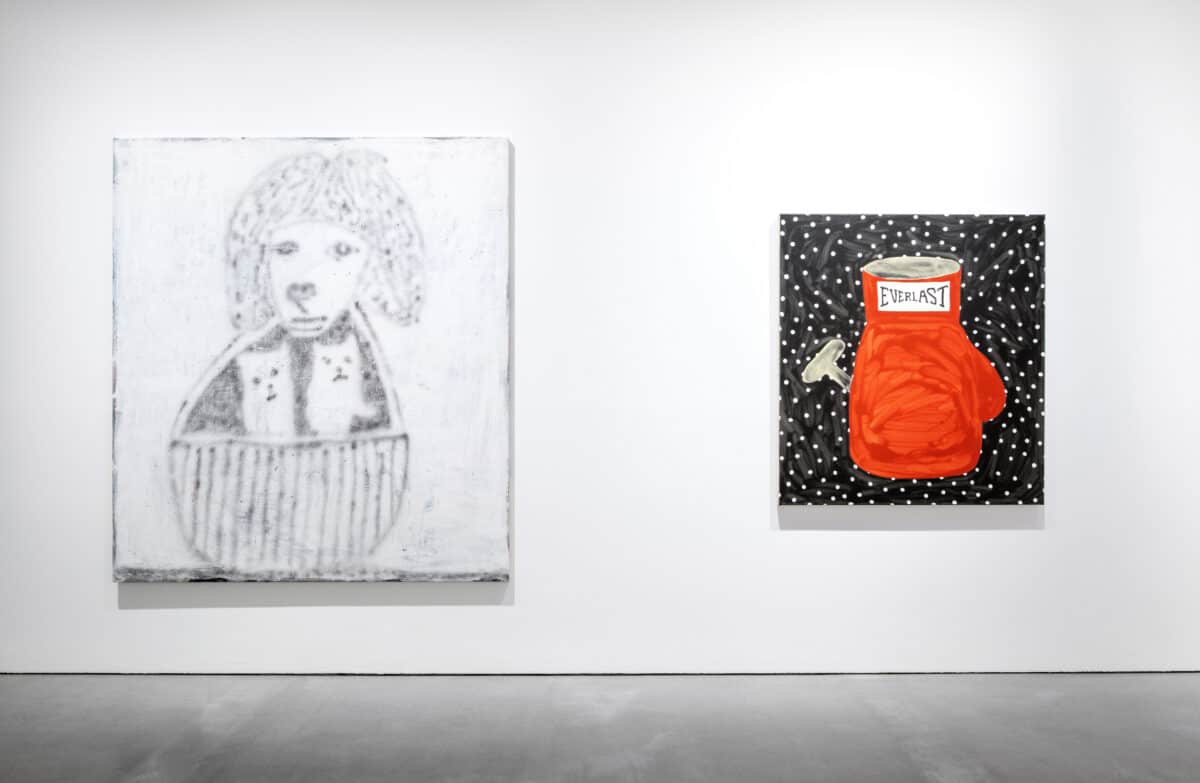 Similarly, specifically through his newer pieces, Fish utilises a tongue-in-cheek approach to question consumerism, using absurdity to highlight the materialistic nature of our society.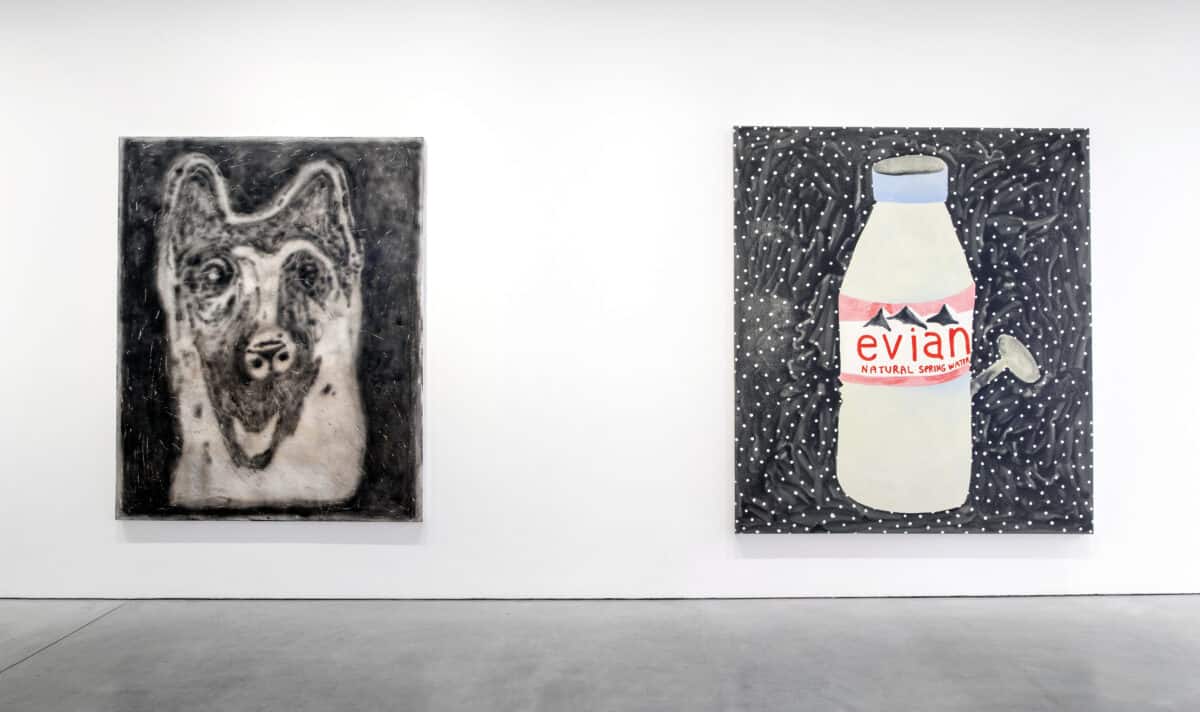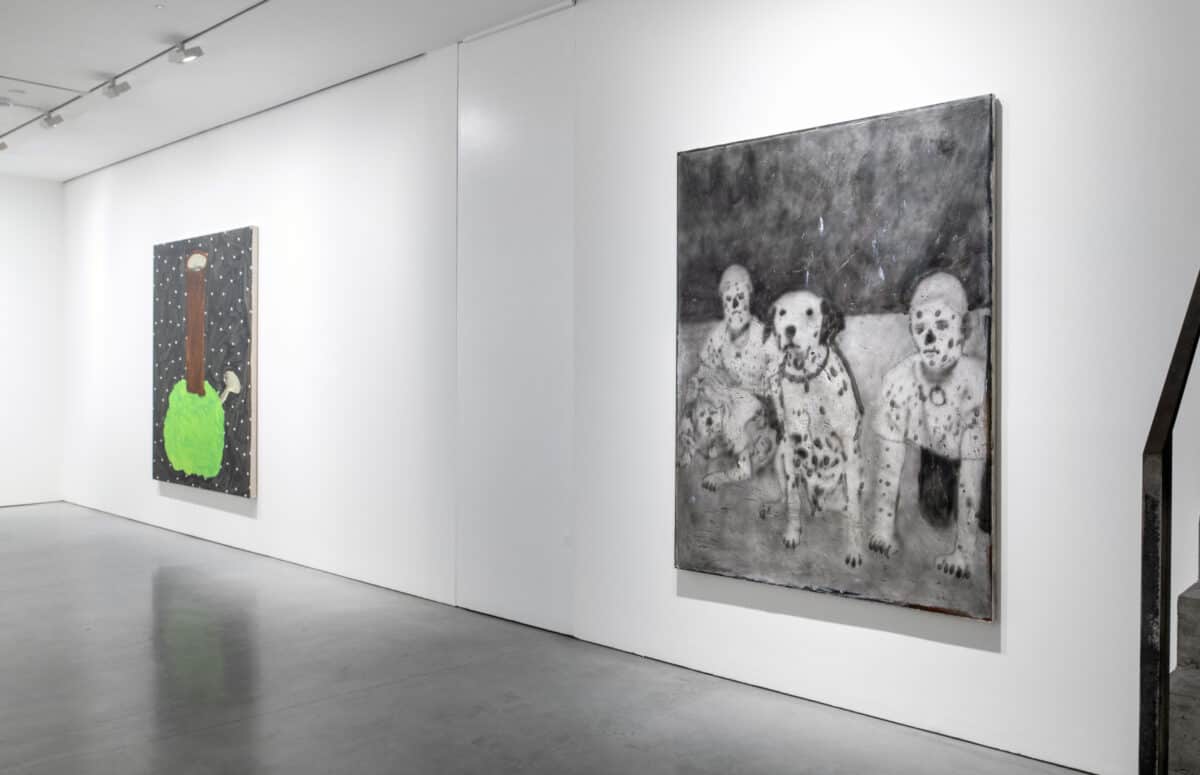 In these new paintings I'm exploring the relationship between consumer culture and the commodification of leisure activities. The playful, almost absurd nature of these bongs serves to highlight the absurdity of a culture that values material possessions over experiences.

– Travis Fish
Off Leash encapsulates the bizarre and bold worlds of these two contemporary voices, showcasing their off-kilter subject matter and unique artistic processes.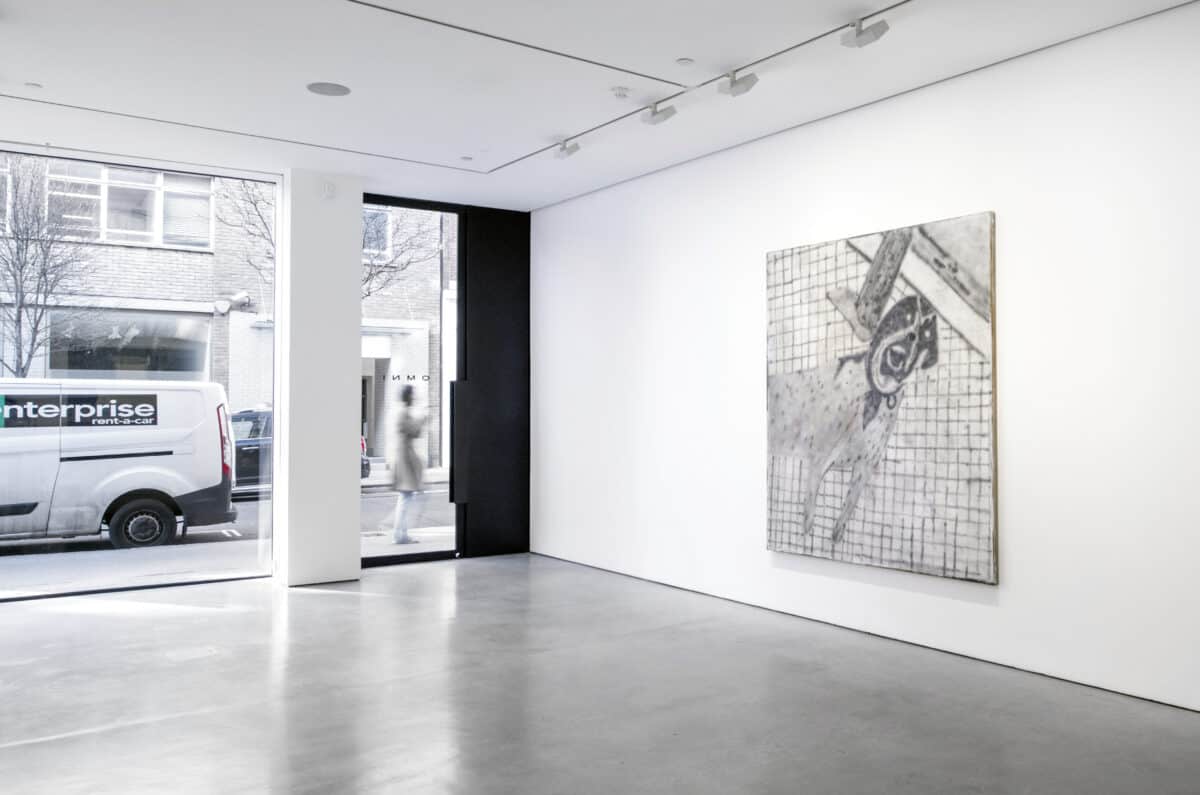 Ricardo Passaporte x Travis Fish, OFF LEASH, – 1st April 2023, OMNI, 56-57 Eastcastle Street London
About the artists
Widely known for his identifiable airbrushed style, Ricardo Passaporte orchestrates a sublime understanding of colour, line, and form. Drawing from inspirations as diverse as Outsider Art, advertising, and graffiti, Passaporte employs different artistic mediums – including painting, sculpture, and installation – to examine the symbolic nature of imagery and how it can act as a metaphor for human experience. Passaporte's work has been exhibited at Câmara Municipal do Porto, Porto; Steve Turner, LA; TWFineart, Brisbane; Michael Horbach Foundation, Cologne; Ruttkowski68, Paris, and Museu do Côa, Vila Nova de Foz Côa. He currently lives and works in Lisbon. @ricardopassaporte
Describing himself as 'sweater obsessed', Los Angeles based artist Travis Fish, takes his love of sweaters to the next level, utilising branded sweaters and sport hoodies as his canvas. Fascinated in how items of clothing function in society, his large-scale paintings often evoke the fabric of the garments, allowing him to control the intersection between art and fashion. Travis Fish's brightly-hued paintings also feature caricature portrait of celebrities including Hip-Hop trio, Migos; declared unequivocally as 'the greatest of all time' by Fish. Fish garners inspiration from Instagram and often names his large acrylic works after popular fashion designers like Versace / Kith and LV/Dior. Fish prioritizes spontaneity throughout his practice, replacing clean lines with fluid edges and intentional mistakes. Fish completed a BFA from The School of The Art Institute of Chicago. Recent solo and group exhibitions include Tennis Elbow Window The Journal, NYC, Three Coats, Two Sweaters. He recently mounted his first solo show in Asia, titled 'Photocopy breakfast'. Travis Fish works between New York and Wisconsin. @travis____fish
Categories
Tags