Tabish Khan the @LondonArtCritic picks his top 5 art exhibitions to see in London right now. Each one comes with a concise review to help you decide whether it's for you.
Thin Air at The Beams London
Thumping sounds, flashing lights, laser grids and waves of colour at a frequency designed to calm us. This East London warehouse has been turned into a truly ambitious and intense experience that's about as big and bombastic as I've seen to date and it works – the work by 404.zero filled with light and fog in the largest space is truly memorable. Until 4 June.
The Power of She: A Tribute to Women in the Arts @ Bowman Sculpture
This exhibition brings together the works of established female artists such as sculpture by Barbara Hepworth and Elisabeth Frink, with contemporary female artists such as Emily Young's weathered heads or Joanna Allen's impactful pieces that show women as eyes covered to highlight how societal norms still hold women back. It's a beautiful mix of sculpture and painting celebrating women artists. Until 16 June.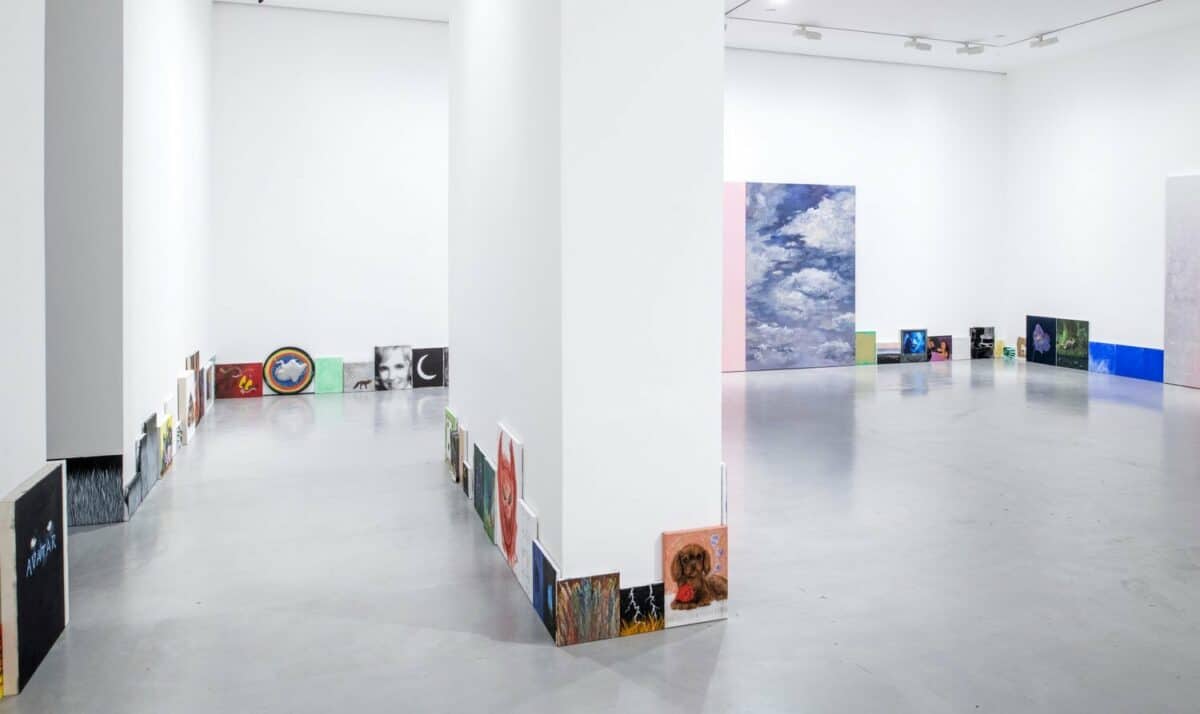 Brendan Lynch: A Walk @ Omni
There's lots of work here, but none of it is on the walls – as they are all lined up along the floor of the gallery like an arty skirting board of hundreds of works. It's the concept of Brendan Lynch who has placed invited artists in among his own works so they are all grounded with non elevated over one another. As an added bonus to this playful concept, many are being sold at affordable prices too – I snapped one up. Until 3 June.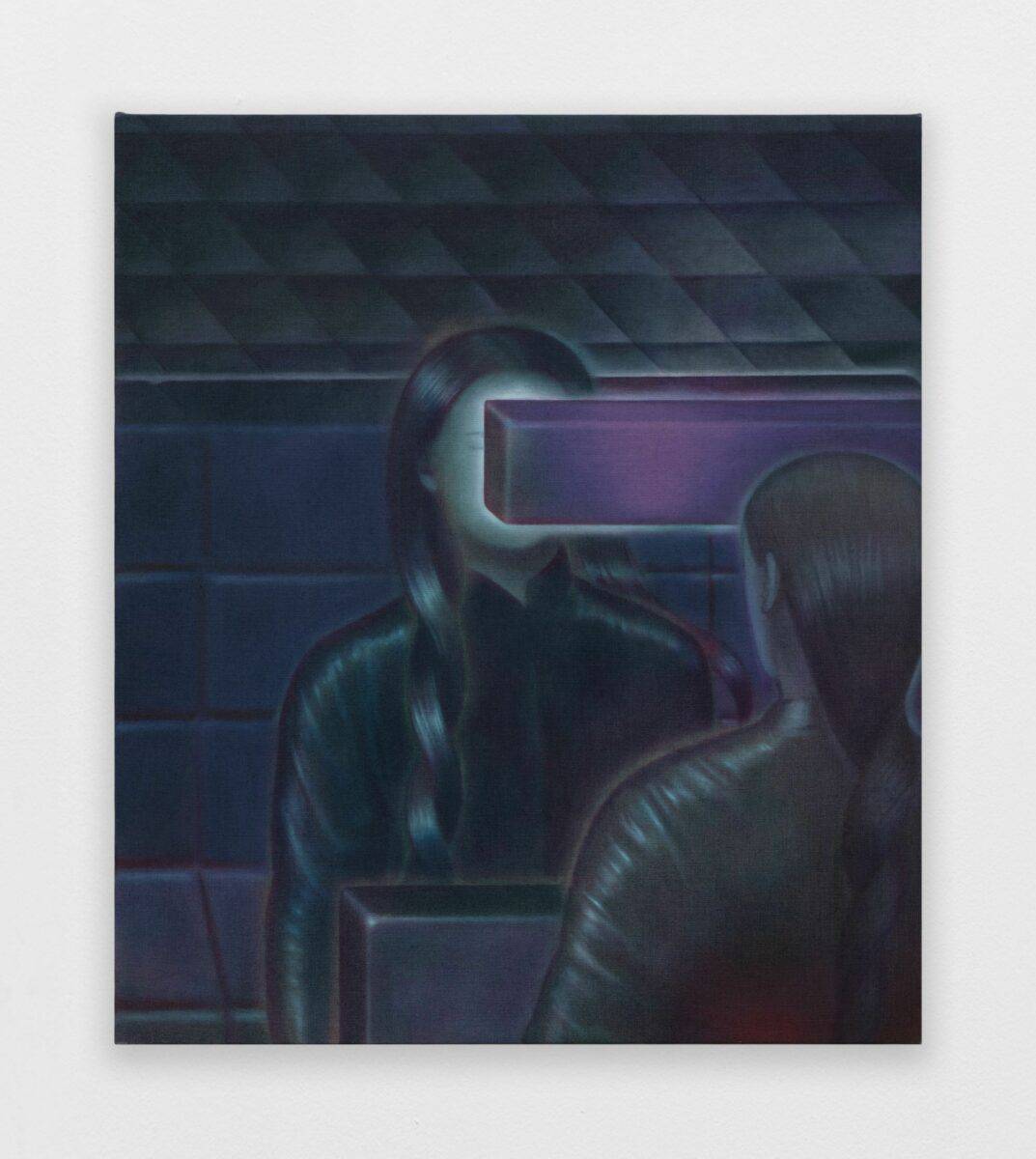 Richard Burton @ PM/AM
Neon haze, screens and hidden faces are present in these painting where the figures are either isolated or with others, but yet still feel alone. Whether it be futuristic looking cafes or cars, these works inspired by science fiction, have a great cinematic quality to them. Until 5 June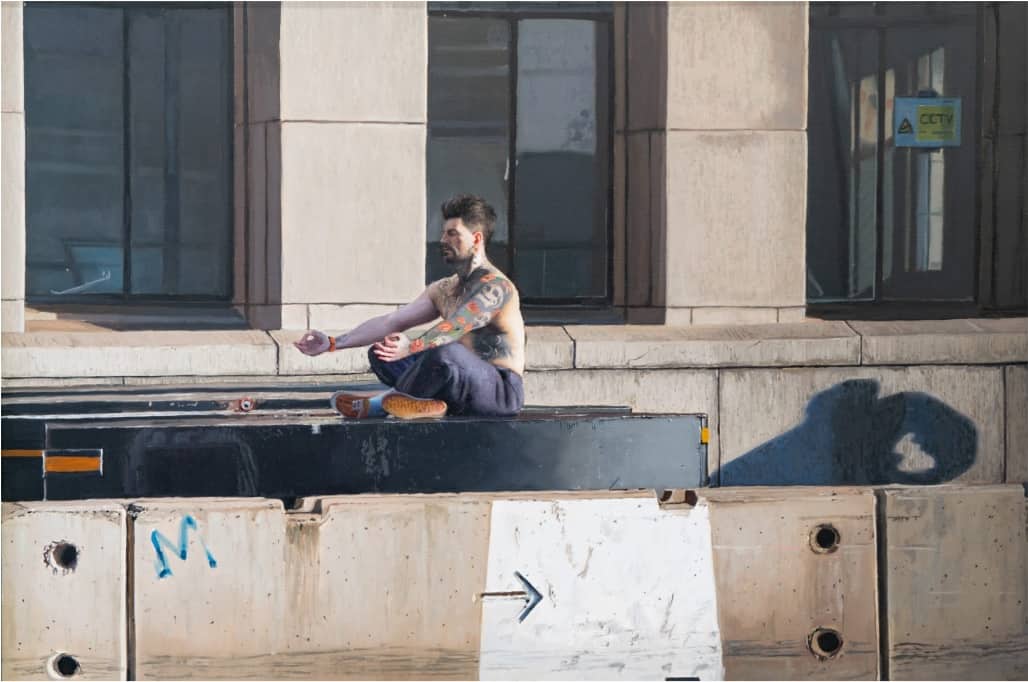 Yigal Ozeri: London Stories @ Pontone Gallery
These hyper-real depictions of London capture what makes this city what it is. They range from the typical black cab to the atypical man meditating on a bollard as commuters rush by or a discarded Lime bike next to bent lamppost. It's the real London – warts and all. Until 4 June.
The Beams image – artwork by Matthew Schreiber. Photo: Sandra Ciampone. All other images copyright artist and/or gallery.
More Top 5 Art Exhibitions to see in London right now HERE
Categories
Tags