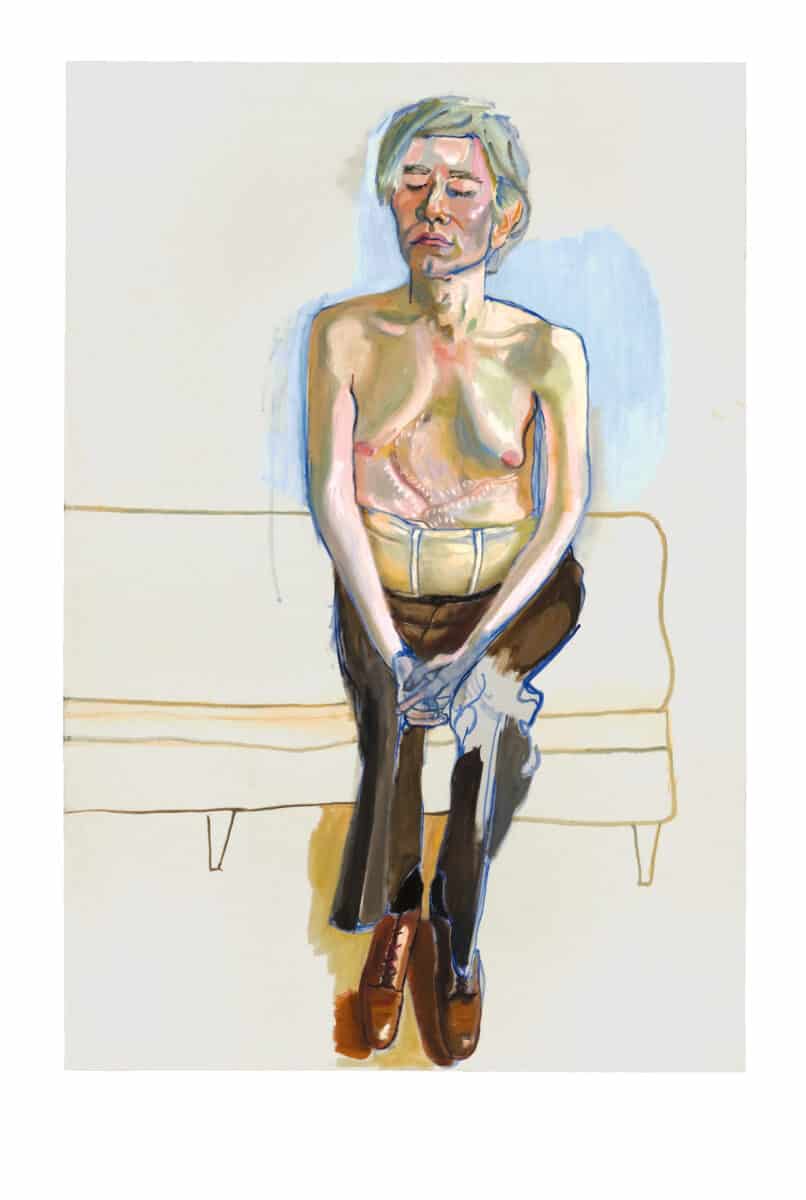 Where would you want to be immortalised? Would it be intimately in your bed, caught in the moment of relief on the toilet, or maybe mid-ecstatic drag of the morning's first cigarette? What would you wear? Would you dress up for the occasion, doing up the top button and tucking in your shirt? Or would you let yourself be stripped bare? How much do you like your nipples for someone as inscrutable as Alice Neel to memorialise your flush areolas, when even stray cat hair on jeans become fodder for a brush dipped in Lysol concrete? 
Bringing together works spanning her 60-year career, Barbican Art Gallery's 'Hot Off The Griddle' is the largest exhibition to date in the UK of the work of American artist and pre-fem beatthink icon Alice Neel (1900–1984). Crowned the 'court painter of the underground,' Neel chose to portray individuals who were not typically the subjects of painting – pregnant women, labour leaders, Greenwich Village eccentrics, civil rights activists, queer performers – most of whom were lulled by the artist into removing more and more clothing until they ended up naked.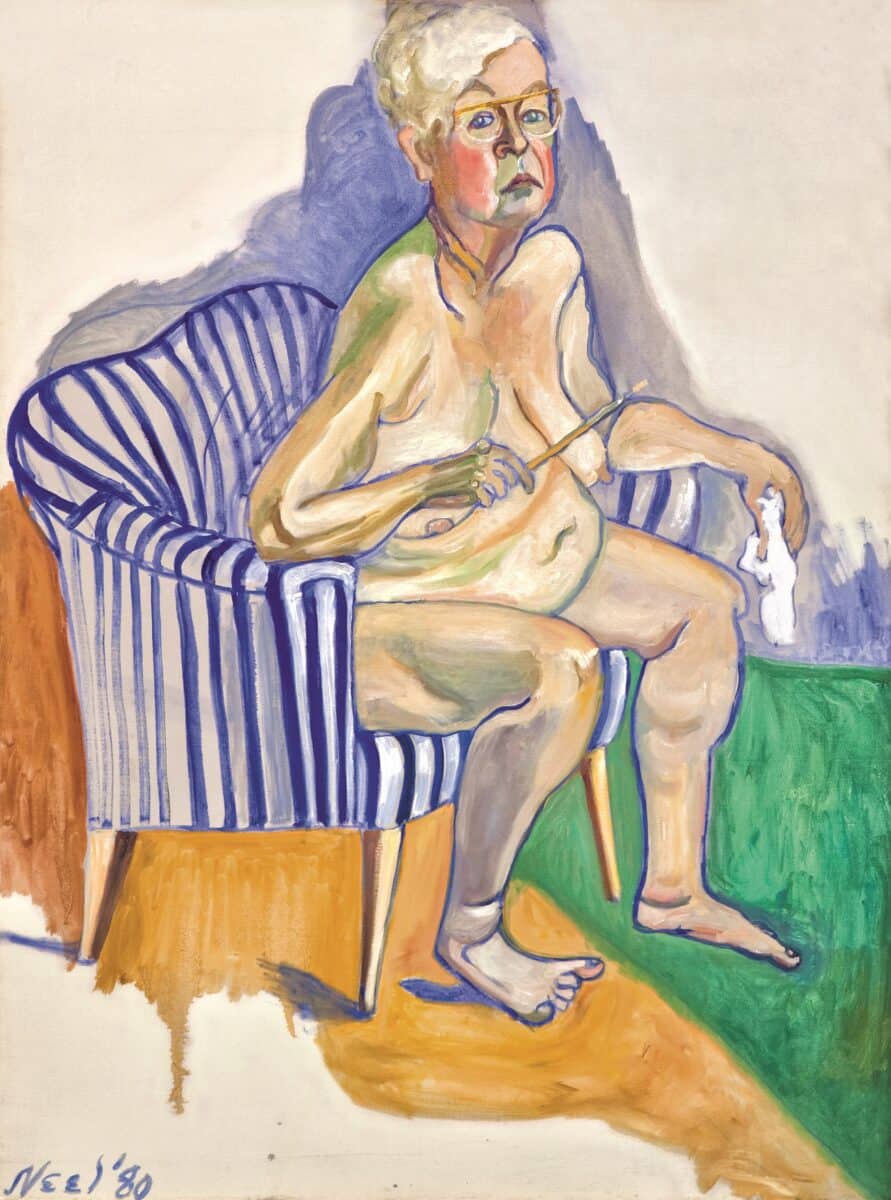 This would explain the often muzzy expression on so many of her subjects' faces, caught somewhere between convalescent and consecrated with fuchsia pink cheeks and gangrenous eyes that bulge greedy ready to drink more of her holy creation (a sense as much painterly as cosmogonic). Neel seems, at first, possessed by the fleshy softness of the body, the way it warps and folds, recalling Walter Sickert's note that the source of pleasure of a nude is in the nature of "a gleam of light and warmth and life." But these aren't Nudes with a capital "n", rather they are 'nakeds'. There are no shortcuts or panaceas, and nothing syrupy or austere that knuckles its way into her purple moonlight portraits. Feeling with them, not for them, Neel would emulsify with her subjects in a way that was so "intensified when I paint them, when they go home, I feel frightful. I have no self — I have gone into this other person." This must have been what Genesis 2.23 Adam meant by "flesh of my flesh"; overtaken by creation, swelling stomachs, babies, and mothers fill Neel's canvases to the point of bursting.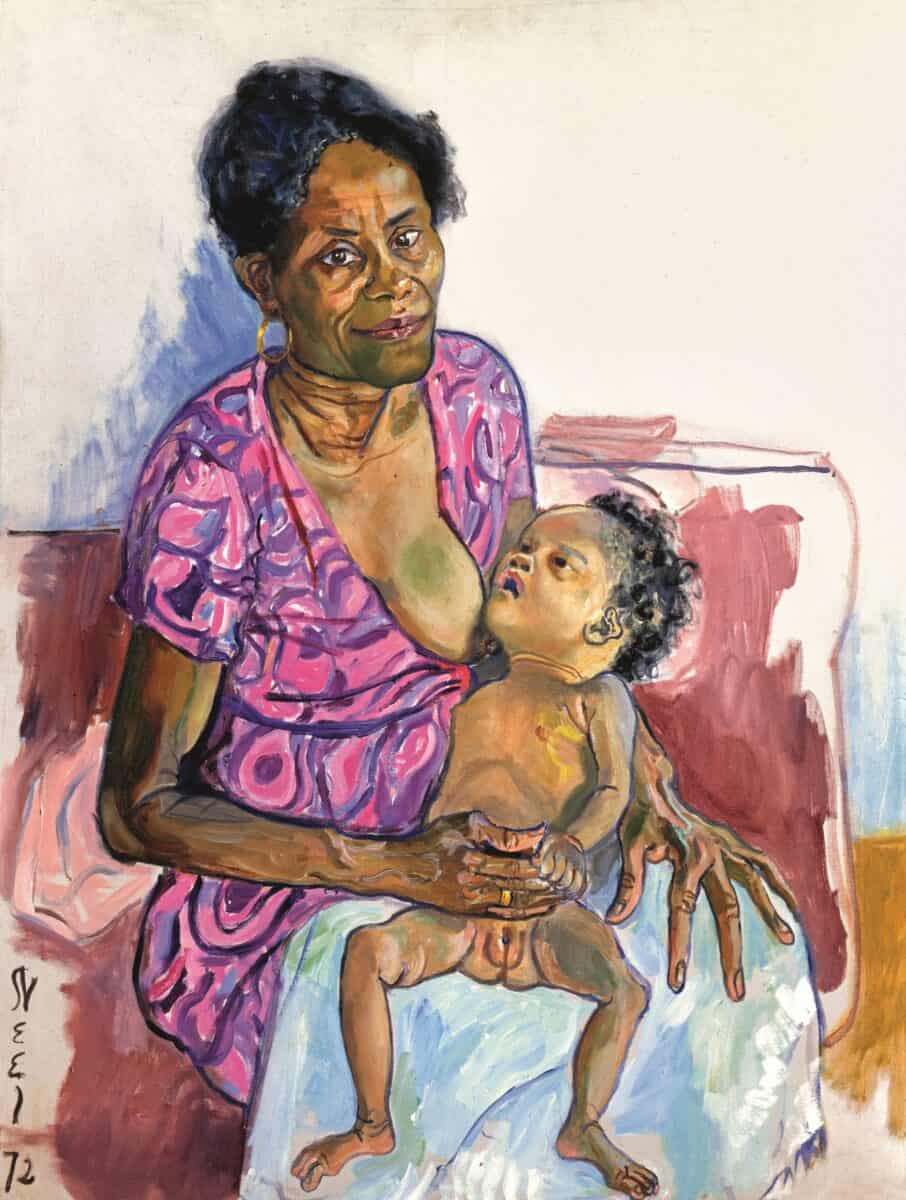 Neel lost several of her children early while still very young, whether through miscarriage, death, or estrangement, and channels this into beatific painted bodies limned by her sinuous electric blue line. Half luminous and half neon, her line laces the supine and sublime, colouring what cannot be said as the raw energy of Neel's own unresolved maternal ambition. It is the haloed sanctification of labour and creation. Beyond the line, her agonising focus blurs into a haze of effusive colour, as if beyond the infinite aggregate crystal of devotion, unfinished by Nature, and if we reverse that process, it becomes clearer how Neel reversed Sickert's masculine eroticism. Painting is not a mysterious activity. Painting is making an image which expresses commitment and involvement. Finally, in spite of all this activity of absorption and internalisation, the images emerge in an atmosphere of freedom, glimmering towards the light. Don't throw the astral baby out with the bath water. Neel's art restores the dignity that was robbed by life.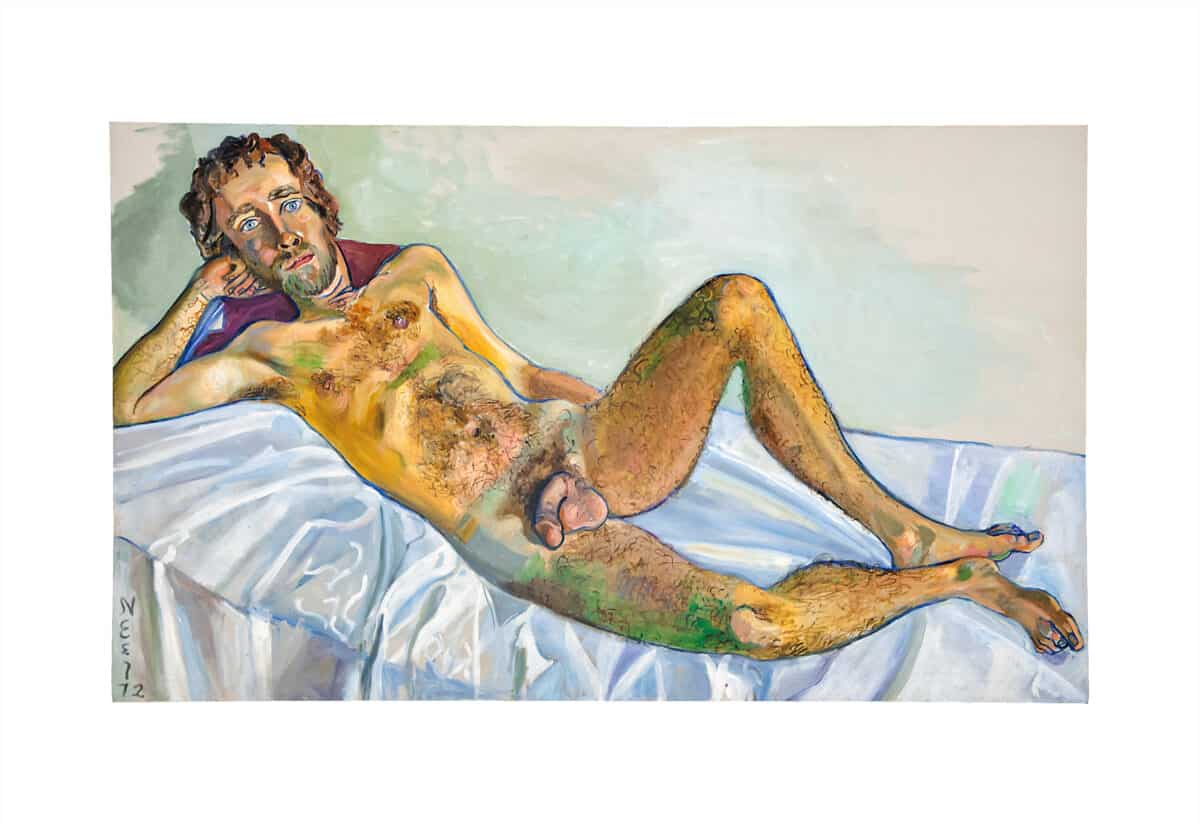 Alice Neel: Hot Off The Gridle, 16th February – 21st May 2023, Barbican Art Gallery
About the artist
Alice Neel (January 28th, 1900 – October 13th, 1984) was an American visual artist, who was known for her portraits depicting friends, family, lovers, poets, artists, and strangers. Her paintings have an expressionistic use of line and color, psychological acumen, and emotional intensity. Her work depicts women through a female gaze, illustrating them as being consciously aware of the objectification by men and the demoralizing effects of the male gaze. Her work contradicts and challenges the traditional and objectified nude depictions of women by her male predecessors. She pursued a career as a figurative painter during a period when abstraction was favored, and she did not begin to gain critical praise for her work until the 1960s. Neel was called "one of the greatest portrait artists of the 20th century" by Barry Walker, curator of modern and contemporary art at the Museum of Fine Arts, Houston, which organized a retrospective of her work in 2010. Continue reading on Wikipedia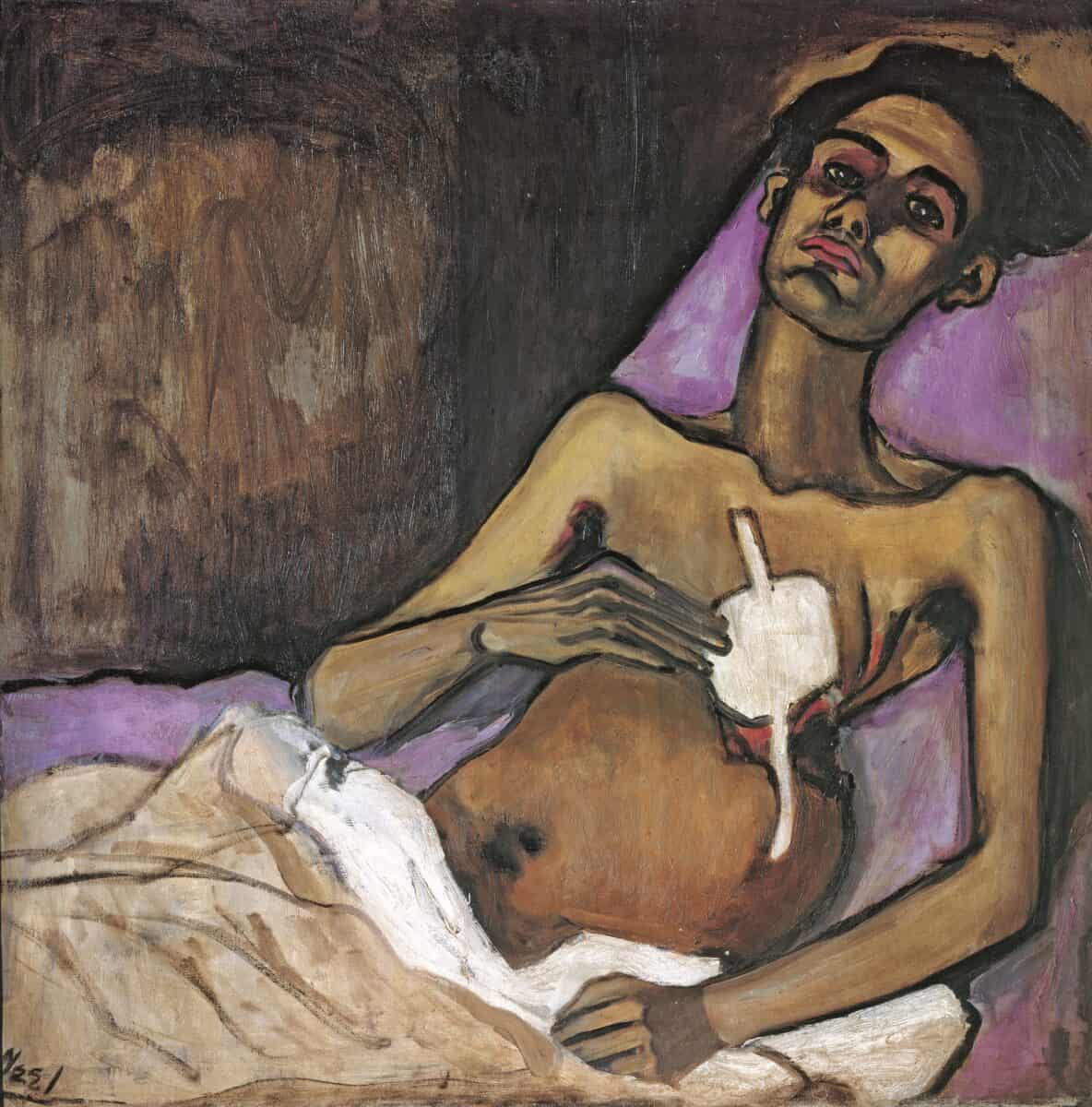 Categories
Tags