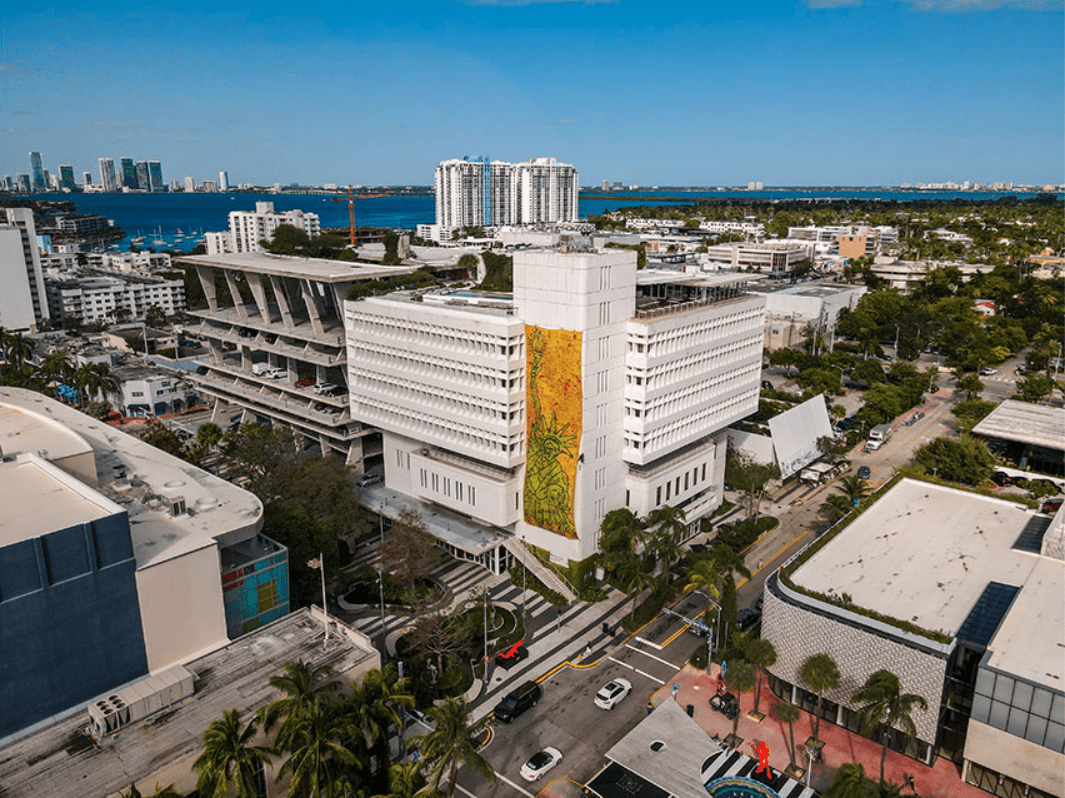 This week, Sotheby's and the CityKids Foundation will drop the first-ever Keith Haring NFT, continuing the late artist's legacy of using art for social good. In 1986, legendary artist Keith Haring and the CityKids Foundation co-created the banner "Speak on Liberty," a nine-story masterpiece. 1,000 kids from across the city expressed what liberty meant to them at that time to honor the 100th anniversary of the Statue of Liberty. The 90' x 30' banner headlined this year's Miami Art Week and is currently being displayed on Lincoln Road in Miami Beach for the first time through mid-January. Coming off of Miami Art Week, Sotheby's will work in conjunction with CityKids and Deepak Chopra's web3 accelerator Seva.Love to support the launch of the NFT.
Co-creating 'Speak on Liberty' with Keith Haring and CityKids was one of the highlights of my life. Now, we will add web 3 literacy to our artivism work to empower the next generation of global thinkers, activists, and builders while tackling issues such as mental well-being, economic inequality, racism, tech poverty, climate, and liberty. Keith's dedication to young people forever inspires us through his collaborations.

said Laurie Meadoff, Founder and President of The CityKids Foundation
CityKids has retained ownership of the physical masterpiece since its creation. In 2020, both to preserve the work and to generate new digital experiences around it, CityKids digitized the work with Metaverse Studio IMMUSE, turning a warehouse in Brooklyn, NY into a giant physical scanner, which resulted in a 6GB photo file at life-sized dimensions. That single file has now been divided into 385 1-of-1 pieces, with the top 384 smaller pieces turned into a compressible puzzle, and the bottom 1-of-1 larger piece featuring Haring's signature animated figures available for the first time at Sothebys.com.
"CityKids is helping to keep Keith's legacy alive by inspiring a new generation of youth activists and creators,"

said Gil Vazquez, Executive Director and President, Keith Haring Foundation.
Both the display at Miami Art Week and the drop build on Keith's legacy of artivism. During Art Week, there was an interactive exhibit where more than 200 people were able to participate, sharing their opinions on why liberty is broken. Viewers collaborated by writing directly on the broken pieces of the 3D version of Haring's torch from the original banner.
Categories
Tags