As Mera Rubell stated: "Sun and fun became a cultural destination" Art Basel Miami Beach celebrated its 20th anniversary in December 2022. The fair floors are tastefully designed, the organisation is running smoothly, and the employees are friendly and motivated. There is space for conversations, inspiration, taking photos and indulging in international art: the perfect platform offering the most fascinating asset: engaging experience.
1. Edel Assanti
Oren Pinhassi, Surplus, 2022, Steel, sand, burlap, polymer, rock, pigeon spikes 246.4 x 25.4 x 25.4 cm, 97 x 10 x 10 in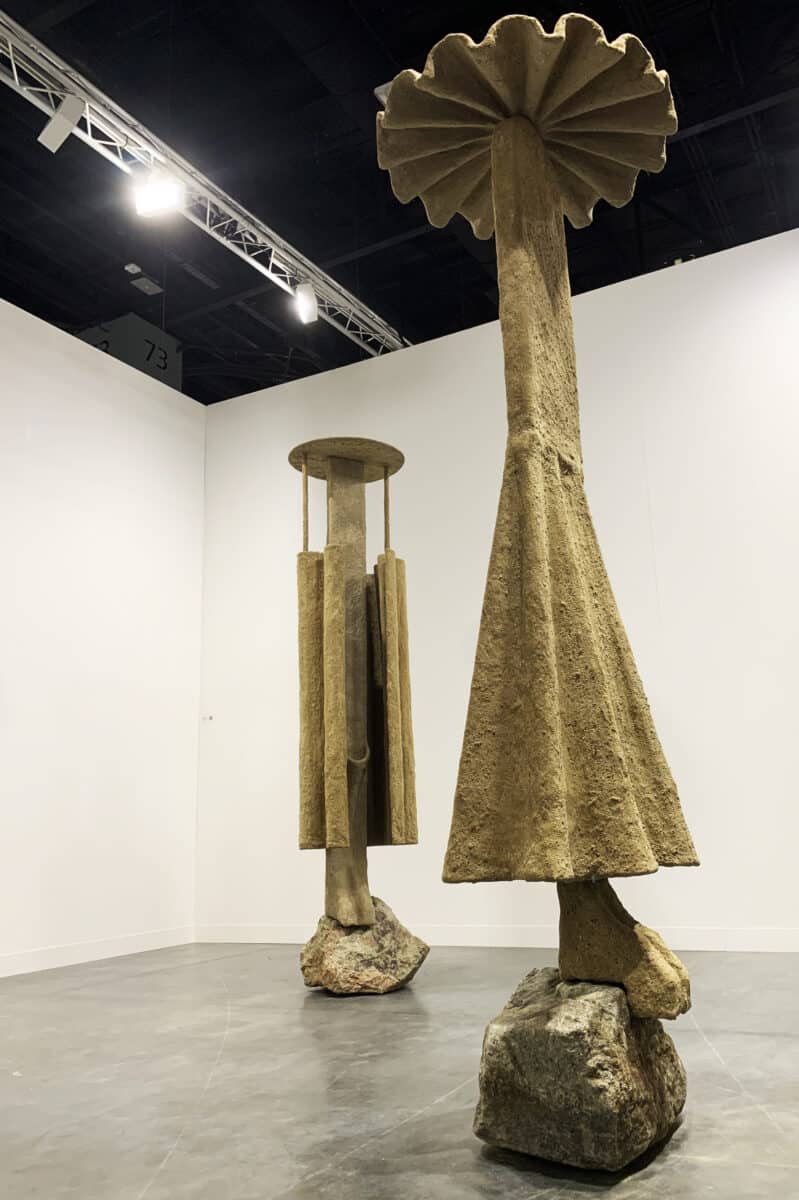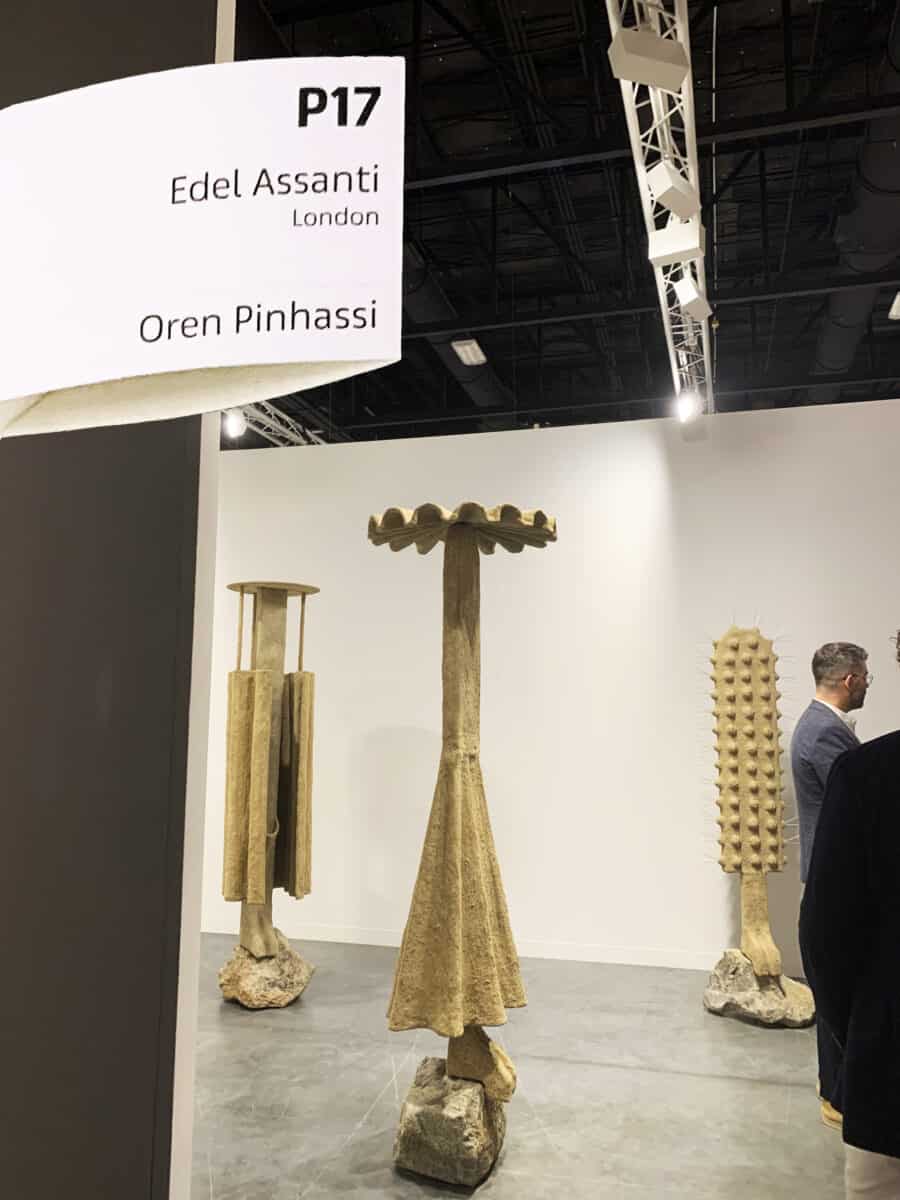 Oren Pinhassi's sculptures enhance the journey of passing as part of the natural metamorphosis. The feeling of touch, letting go, and melancholy is surveyed through original materials such as sand. There is something extremely humane when standing in the presence of these architectural and structural works.
2. Garth Greenan
Richard Van Buren, Mahar, 1969/2022 Installation from recycled materials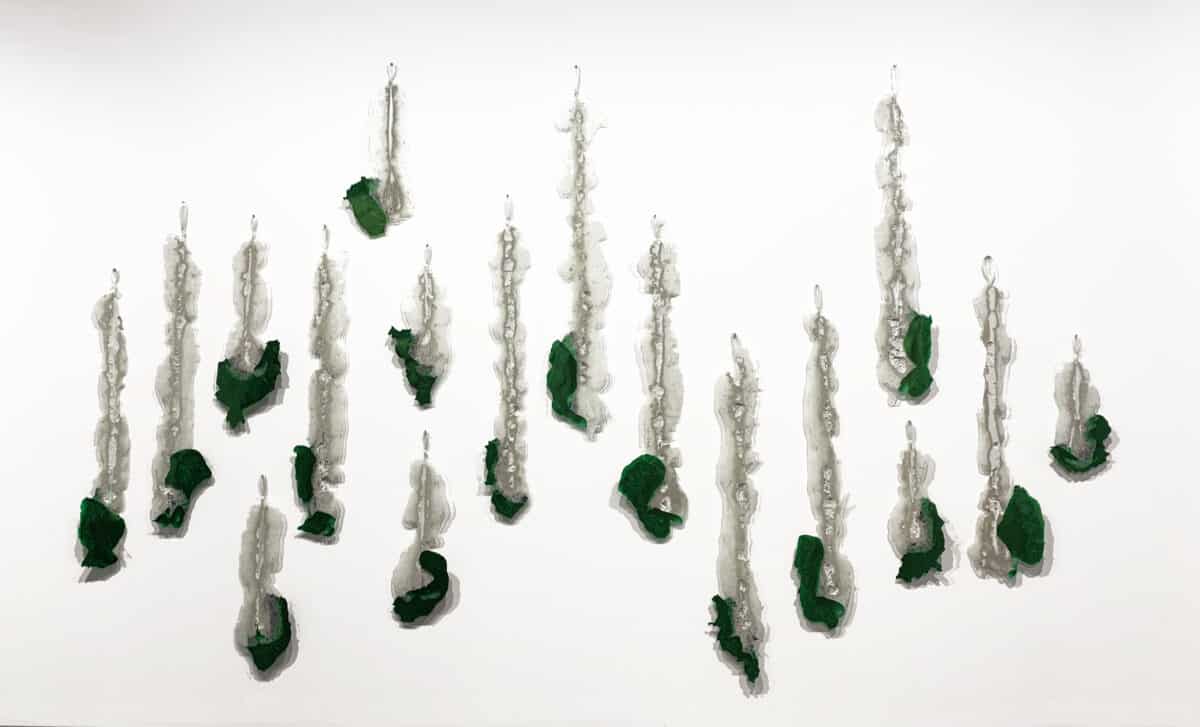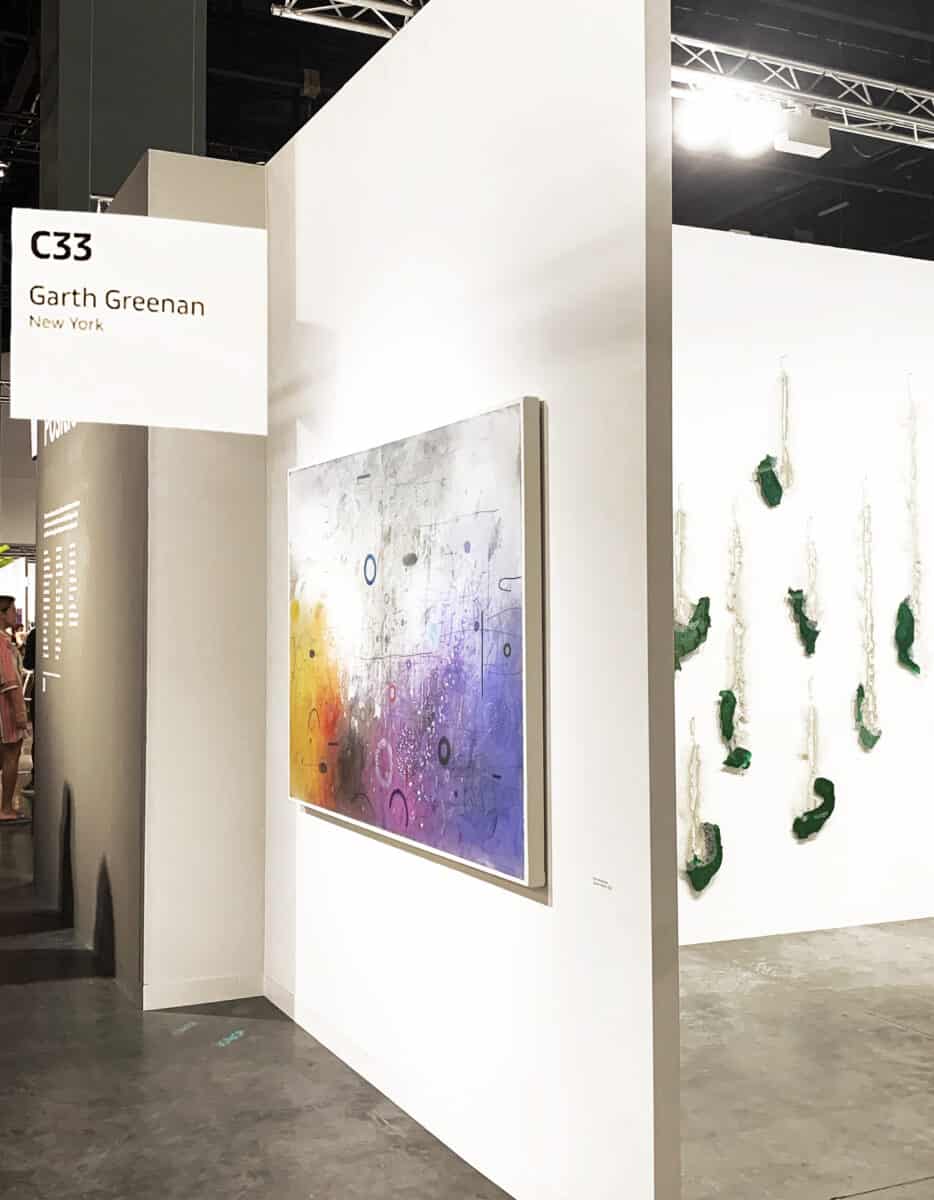 Richard Van Buren's sculpture installations are born in freedom. The artist pours reused materials respecting the initial colour palette of each material. It is a play of transparency and depth of tones and shades. The way these pieces evolve imitates nature.
3. Pace
Matthew Day Jackson, Three Trees (after CDF) 2022, wood, Formica, acrylic paints, urethane plastic, fiberglass, stainless steel frame 72 1/2 x 95 1/4 x 2″ / 184.2 x 241.9 x 5.1 cm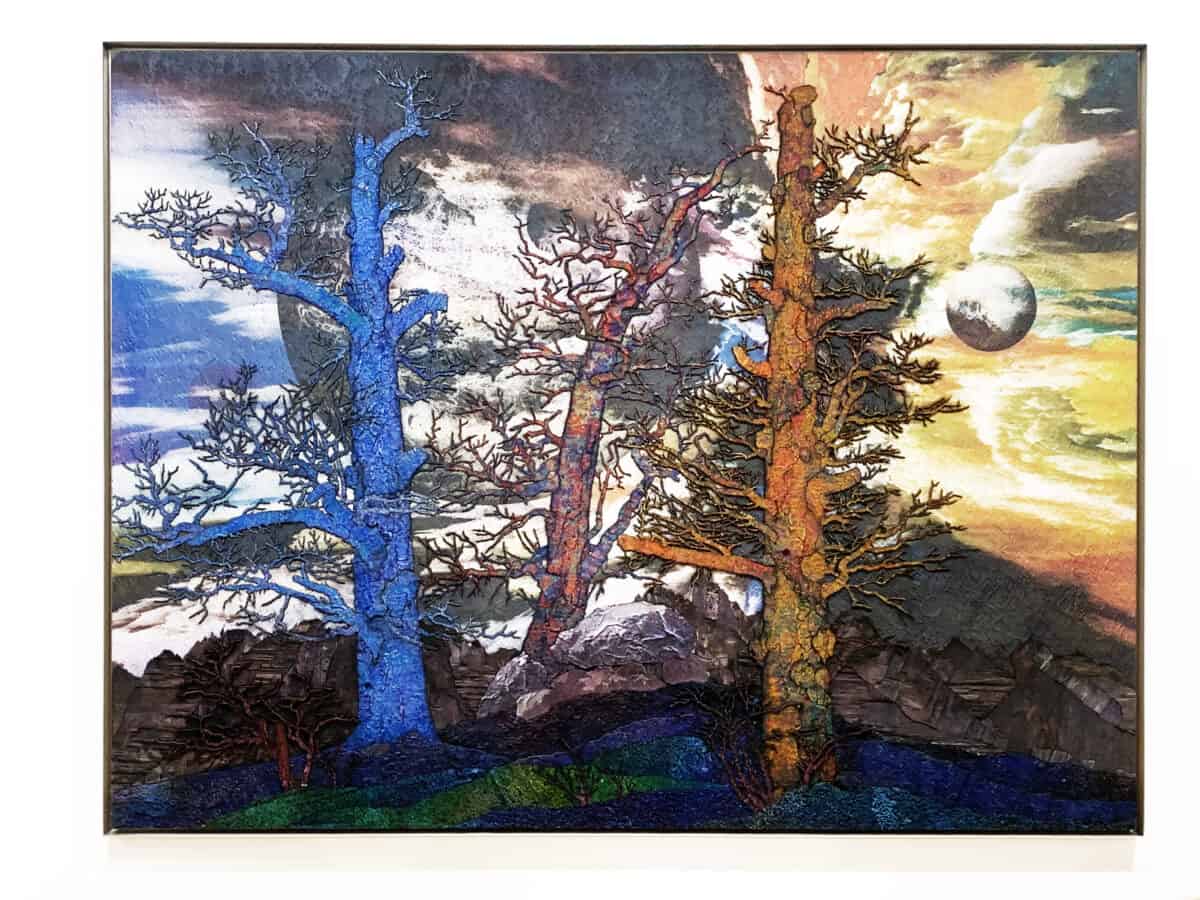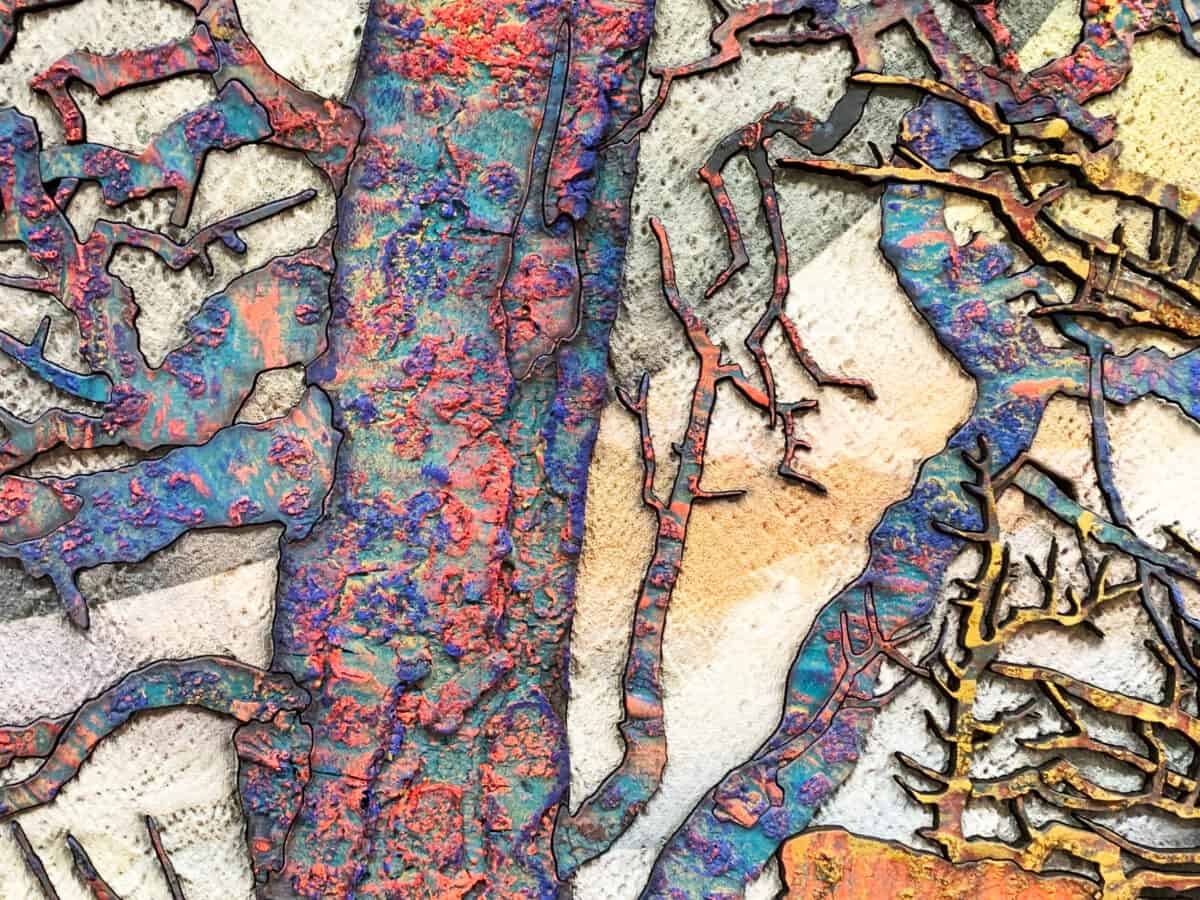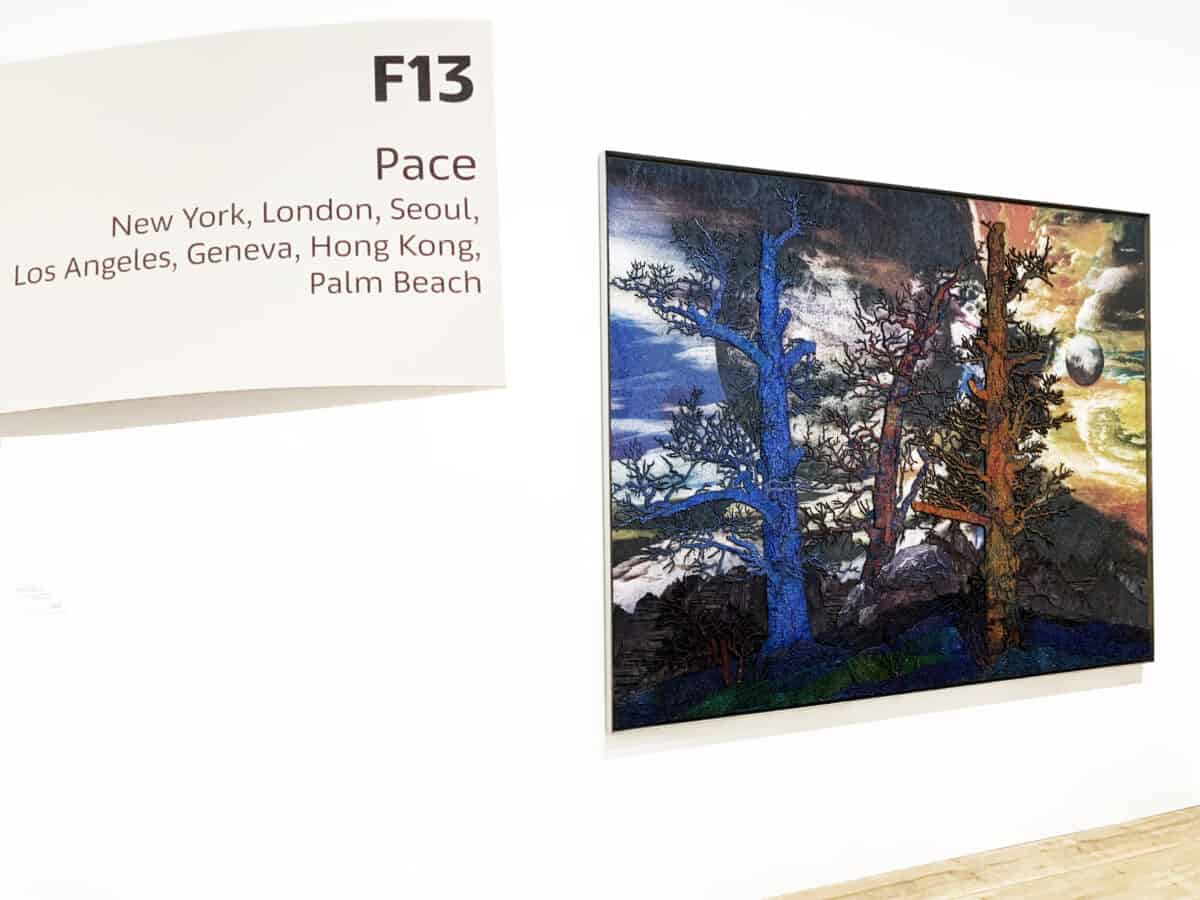 Matthew Day Jackson's works strike and invite us to a beautiful utopia of nature fantasy. The light is sublime. Tension is created through beauty and the feeling of danger at the same time. Our imagination is trying to understand what will happen if we enter this dreamland of trees, forest, and collaged nature in clear colors and futuristic magnetism.
4. Lisson
Olga de Amaral (1932), Cotton, linen, horsehair, acrylic, 157 x 157 x 4 cm, 6/ 3/4 x 6/ 3/4 x 1 5/8 in, Signed, titled and dated verso; Olga de Amaral/Tierra fibra/ 1988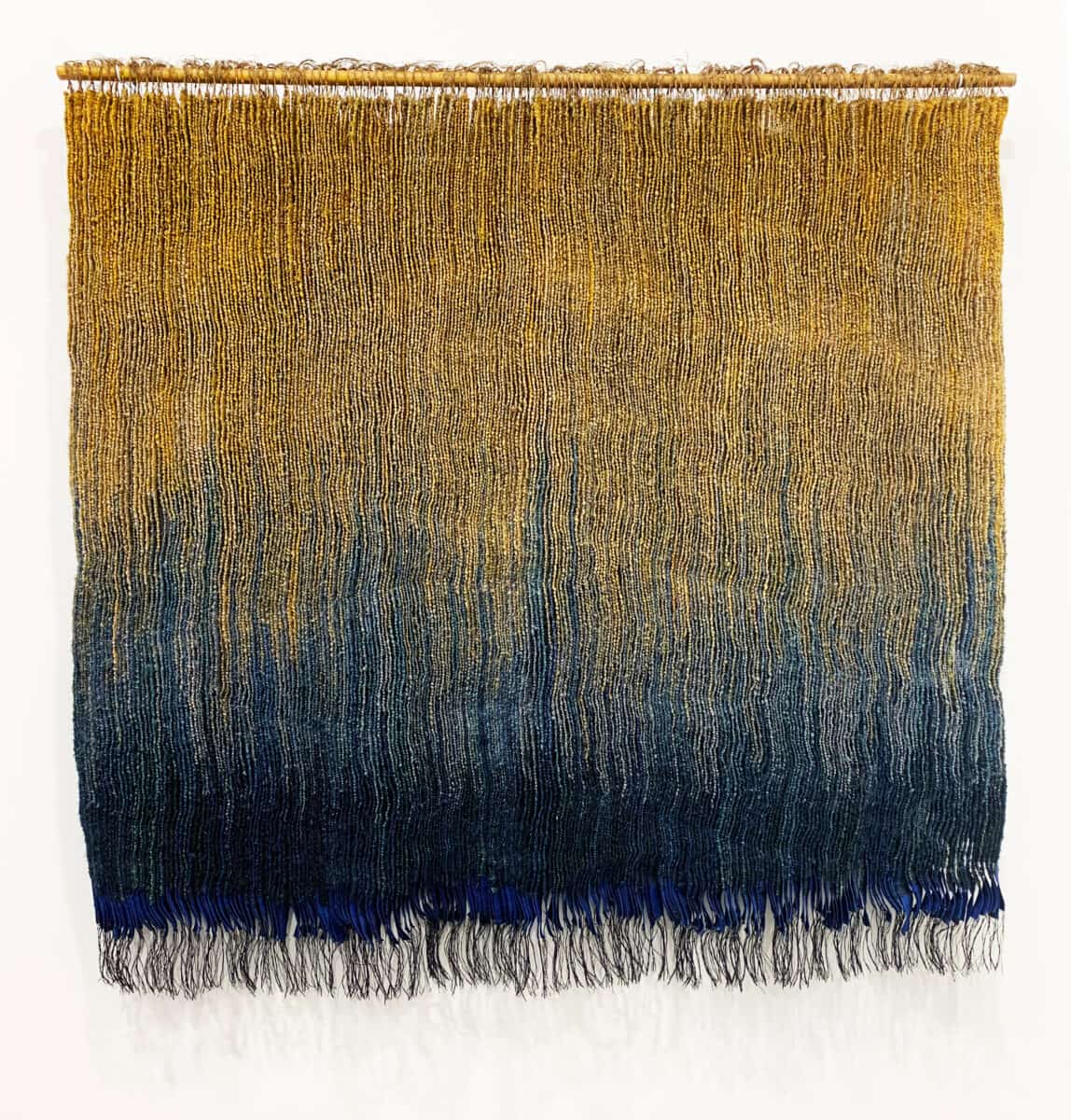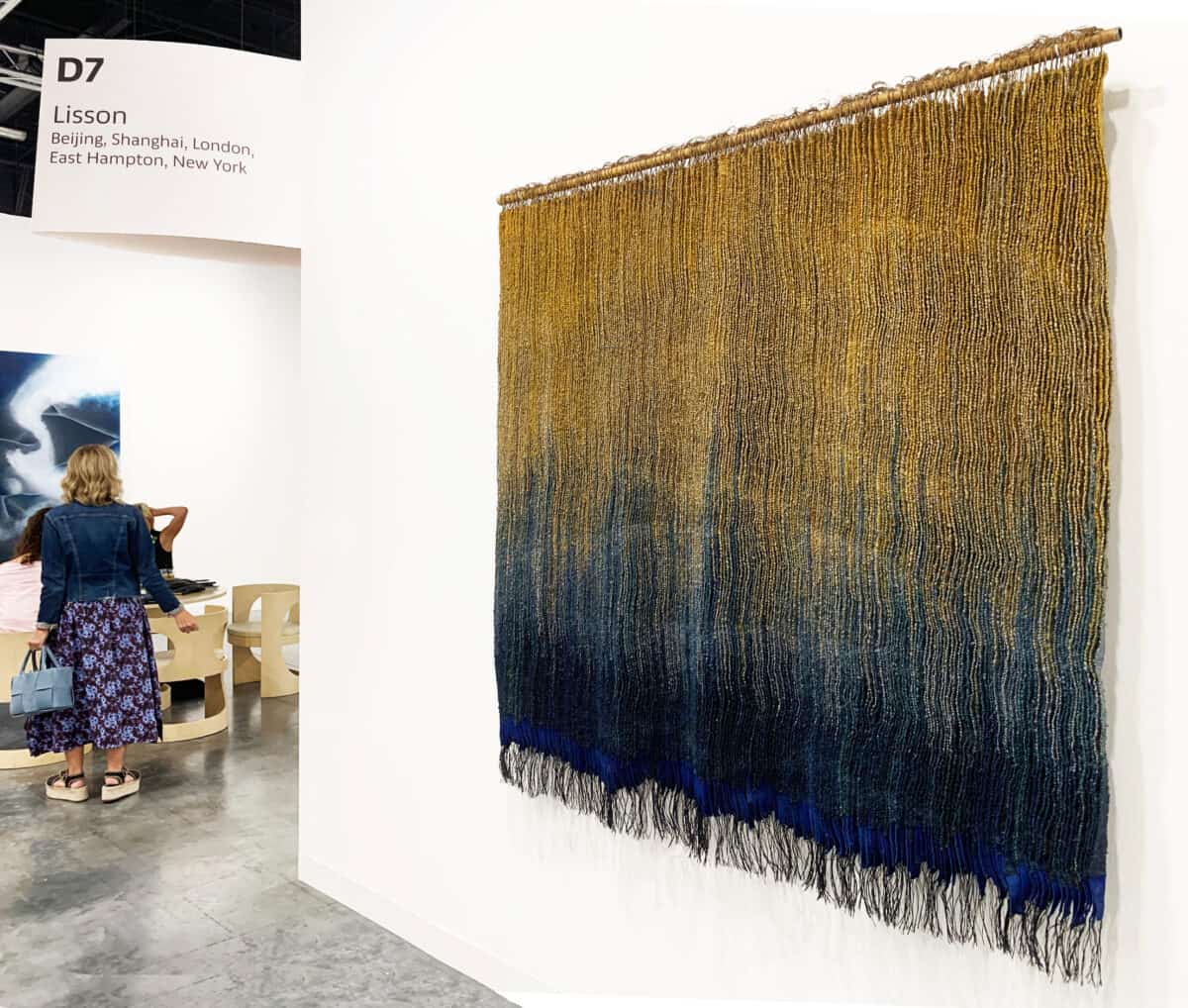 Known for her fondness for textiles and natural fibres, Olga de Amaral extraordinarily engages the mind with a game of horse hair sparkle and abstract elegance tapestry. The colours are ancient royal and we feel drawn because of the interconnection of past and international contemporary influences. These structures inspired by different cultures have calming effects because of their simplicity and modernist grid.
5. Hauser & Wirth
Nicole Eisenman (b. 1965), Sailor with Cig #3, 2021, Bronze and acrylic photopolymer, Unique Ed. 3/3 +2 AP, 101.6 x 58.4 x 58.4 cm / 40x 23x 23 inches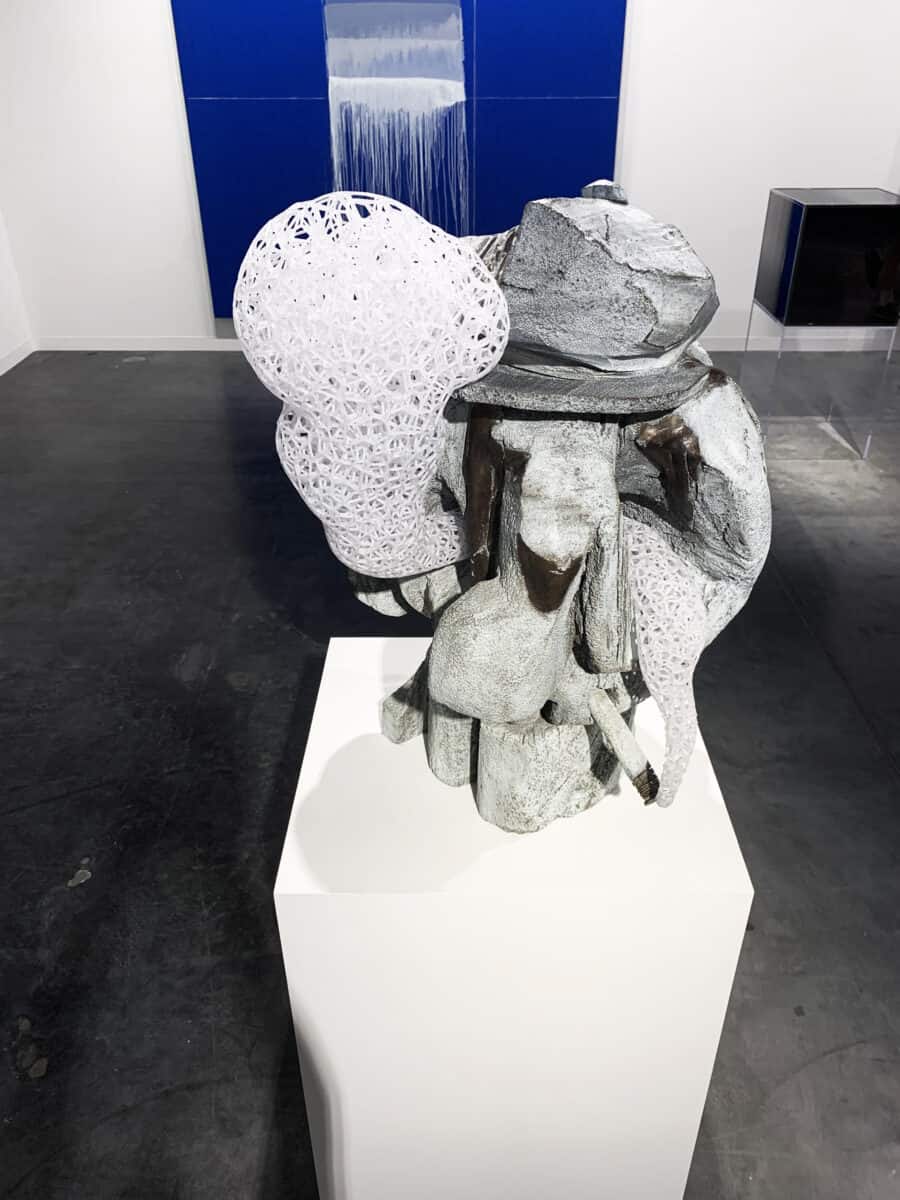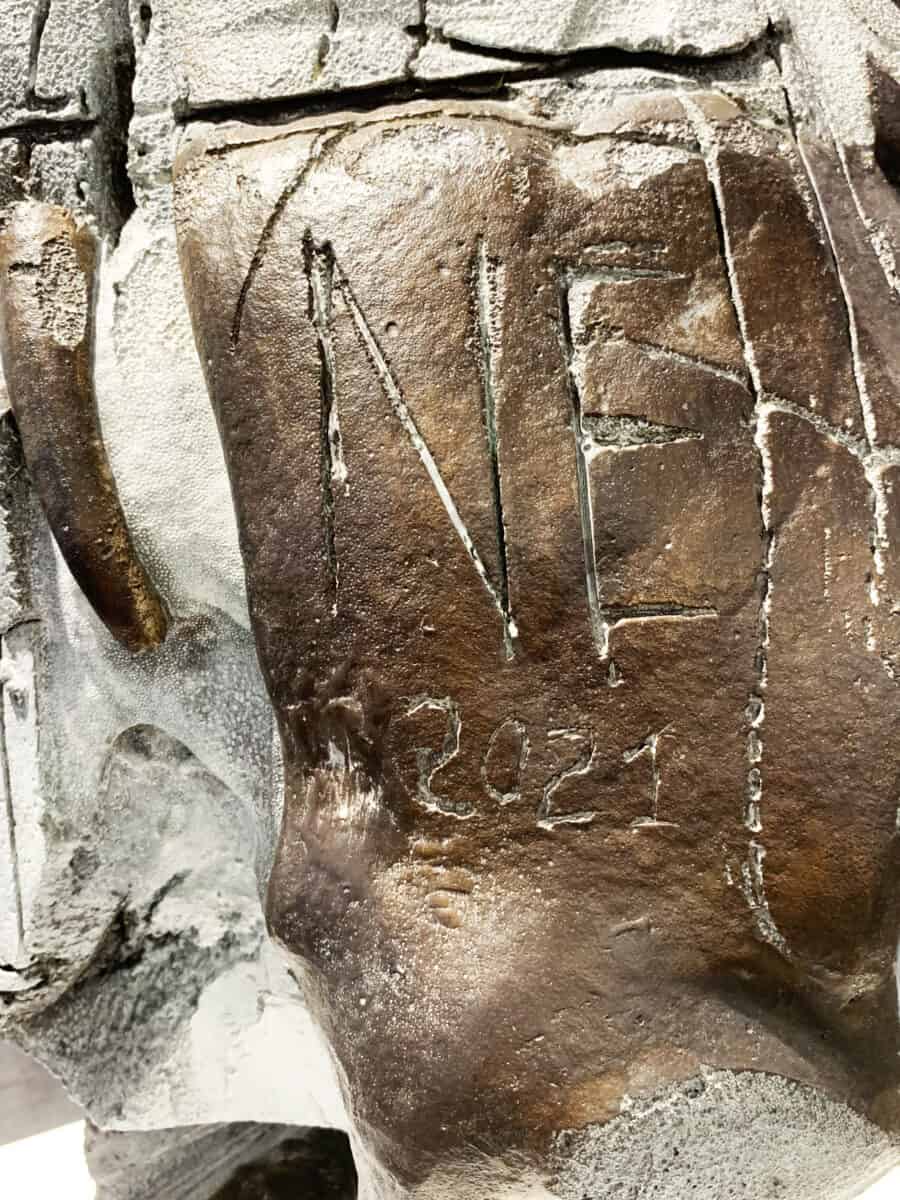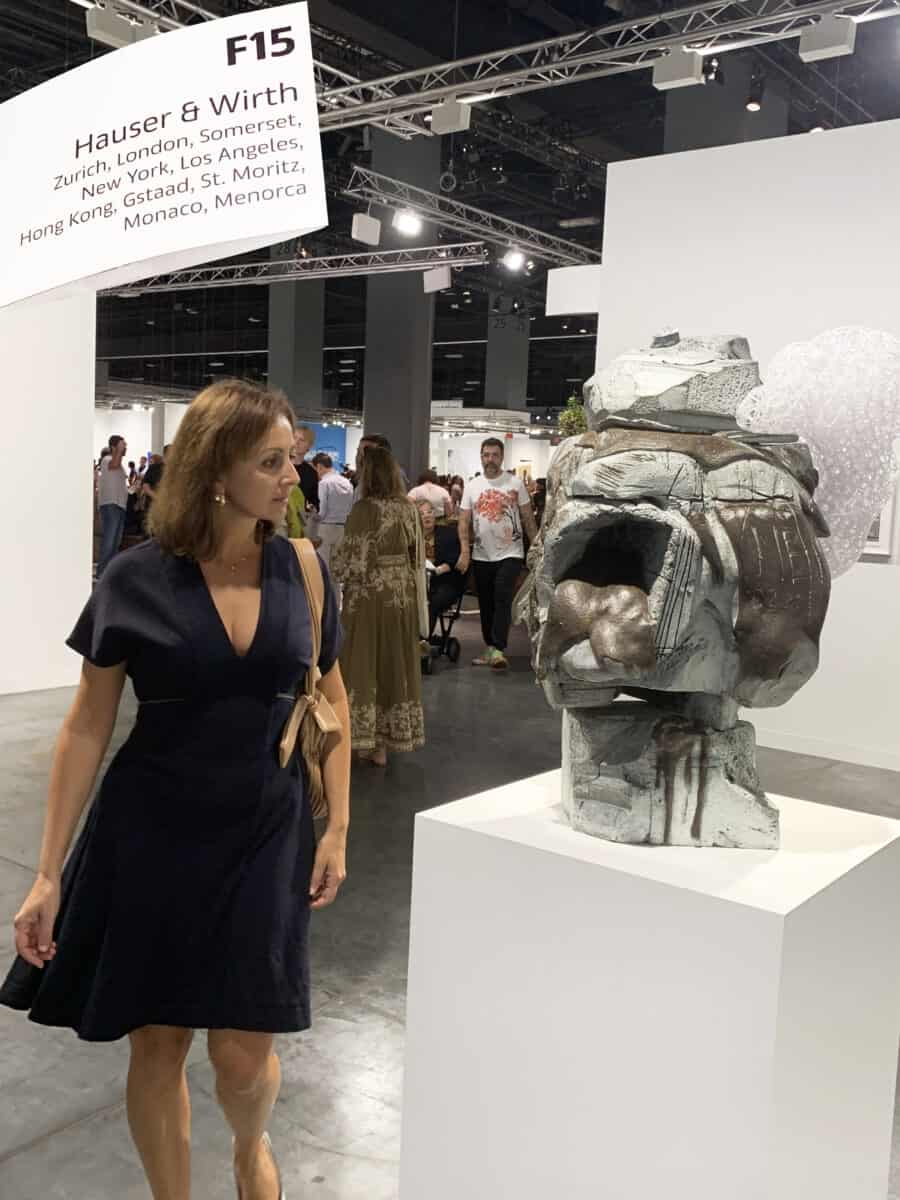 Nicole Eisenman's sculpture "Sailor with Cig" intrigues with sculptural abstract expression in the form of a white net imitating natural conditions such as smoke. The artist created a portrait of a cute monster which she regards with humour and warmth because of its very human aspect: the head is large but appears to have a small brain. It is psychological chaos as the sculpture explodes from diverse particles. The sculptures are a mix of pop-cultural elements like comics and satire and modern art reminiscence.
6. Gavlak
Gisela Colòn, Parabolic Monolith (Orion), 2022, urora particles, stardust, cosmic radiation, intergalactic matter, ionic waves, organic carbamate, gravity and time 96 x 24 x 12 inch (243.84 x 60.96 x 30.48 cm)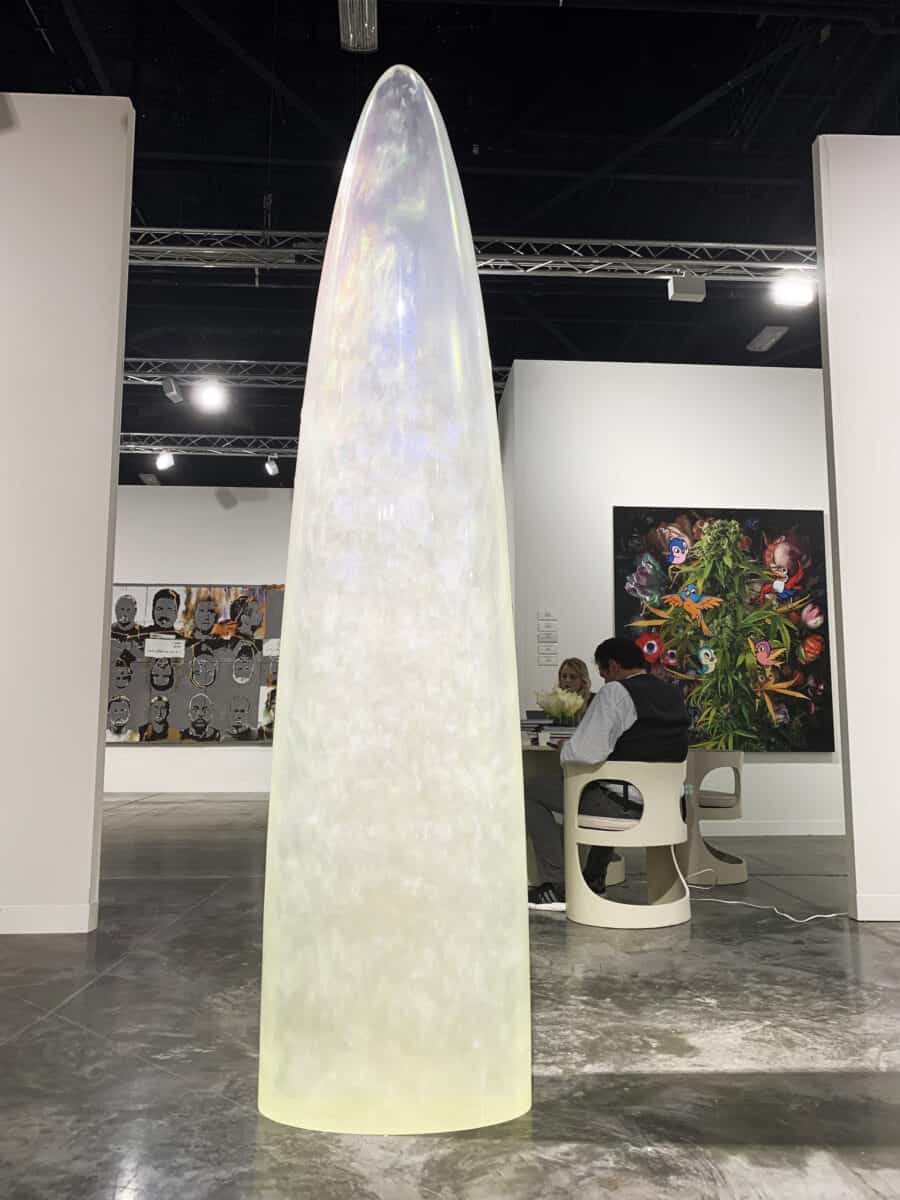 Gisela Colón's dynamic sculpture appeal with their perceptual experience through the refraction, reflection, and emission of light. This sculpture is organic minimal and it has a stalactite iridescent glow bordering on sublime aerospace. The artwork is rather fantastic representing the appearance of a new era when the Cosmos and Nature will be redefined. The sculpture is perfectly smoothly shaped, it is feminine, or it is maybe a totem, a supernatural sacred object with elevated spiritual value.
7. Victoria Miro
Doron Landberg, Ilan's Garden, 2022, Oil on linen, 203.2 x 243.8 cm, 80 x 96 inch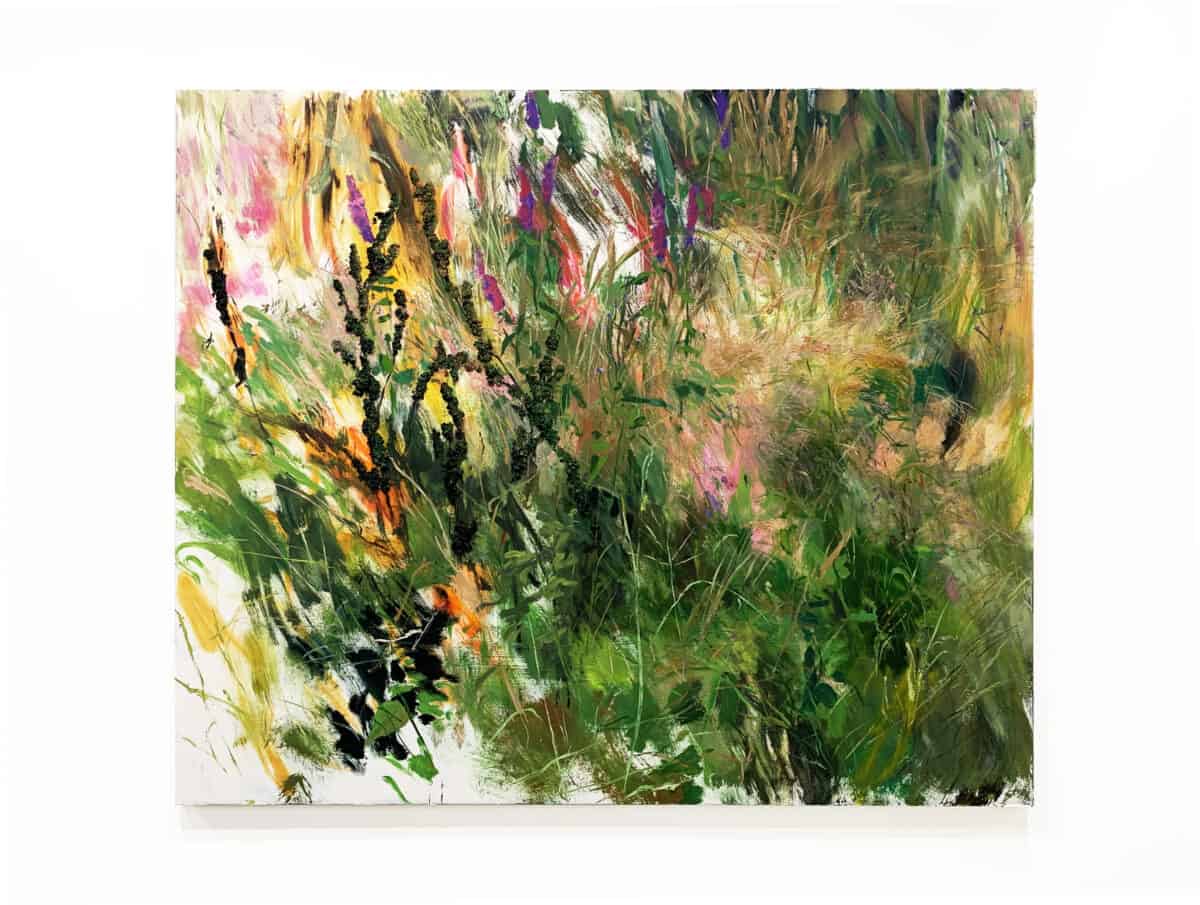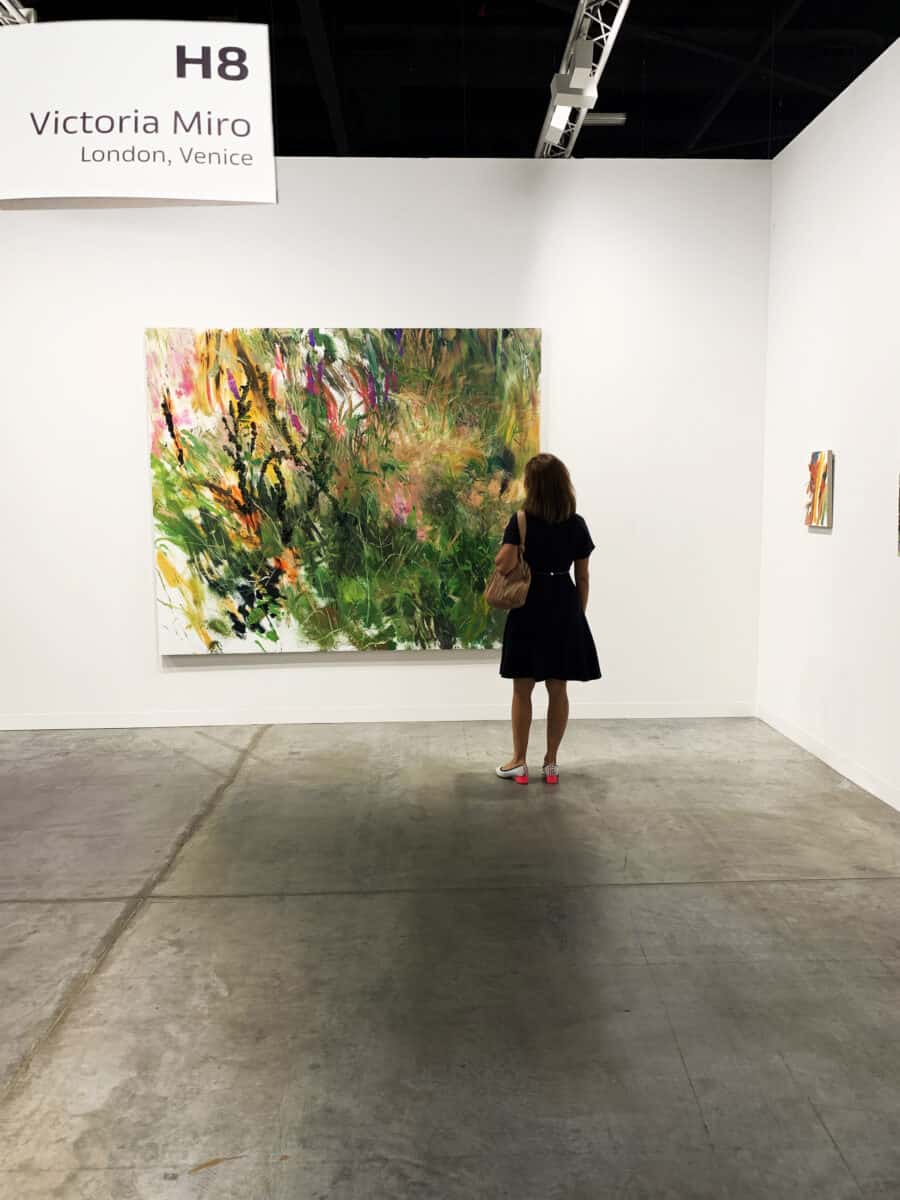 Through his painting, Ilan's Garden Doron Langberg creates a fresh feeling of a moment where in the wildness of nature your senses are magnified. His paintings make you "smell", "touch", and "love" in an imaginary setting. In the transcending journey, you might celebrate emotion and perception in its perfect play. The colour palette is inviting you to these natural easy light moments of desire and admiration. The gaps between paint and space within the wild grass and flowers leave the viewer wanting more and dreaming.
Art Basel Miami Beach celebrated its 20th anniversary, artbasel.com/miami-beach

Categories
Tags