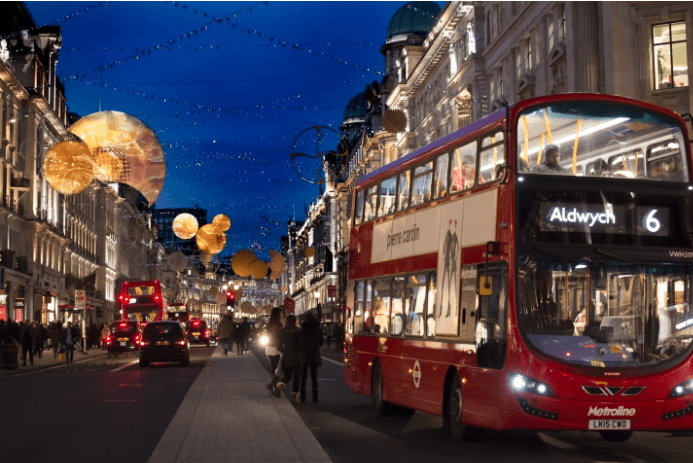 The Yuletide season is almost upon us, and we'll be in the thick of things in a few more weeks. Whilst this is always a busy season for most of us, that doesn't mean we can't do our part in being ecologically friendly. There are subtle but sure ways we can still make an impact this holiday season, and fortunately, if you're looking for activities that won't harm the environment, we've got more than a few in store. All these events and festivities are in London, so make a trip with your loved ones and friends and enjoy! Here are the most eco-friendly Christmas activities and gatherings around London.
The Kings Cross Christmas Market
The Kings Cross Christmas Market, also known as the Canopy Market, is a must-visit during the holiday season. Whilst there are dozens of Christmas markets across the UK, there's something special about the Kings Cross market – for one, it's a covered market, so there's no danger of rain! The Market's got plenty in store for everyone – and it's got a handmade items and gifts section that will delight the artsy and craftsy you. This includes art from graduates of UAL, and if you feel like grabbing a bite, the Market has plenty of artisanal food stalls.
After you sample the goodies at the Christmas market, you can continue your night of fun by hiring some game booths and stalls; https://www.wearetricycle.co.uk/ is ready to provide all the games and rides you need to make an impact – and make your Christmas party an event to remember.
More festive evenings at the National Trust
We all know how famous the locations of the National Trust are come Christmas. There is always something happening and something to do, whether going to a workshop (the wreath-making one is especially popular this year) or spending time at the brightly-lit gardens. This 2022, Sutton House, known for being one of the oldest houses in Hackney, has been decorated completely, and its decorations span more than 500 years of traditions. So go with your family and friends and explore, but don't forget to try out the spiced orange 'pomander ball,' on your way to meet and greet Father Christmas. Best of all, the proceeds will go to the preservation of Sutton House.
Another Christmas market – but this time with zero waste!
If you're up for another Christmas market (and who isn't), head to the zero-waste Market, which features one day of workshops, stands, and talks. This is the event's second year and will be in East London's Oval Space on the 7th of December. Join the wreath-making workshops followed by the soap-making workshops (all-natural and free from plastics, of course), and learn how to make a terrarium! Make sure to bring your reusable containers and cups – and you can drink as much mulled wine and eat as many treats as you want!
The lights and the sparkles of the city
Of course, Christmas won't be Christmas without the lights, so take your warmest winter jacket and cosiest jumper and head on to Regent Street, famous for its 'The Spirit of Christmas' lighting, which first came out in 1954. These are the first lights to grace Central London; you can see the same lights today. Then, for those who want to be one with nature, go to Kew Gardens and take in the laser shows and shimmering trees – complete with some hot mulled wine or spiced cider.
Image attributed to Pixabay.com
Categories
Tags