We love Citroen's new super cute off-roader My Ami Buggy its a fun, practical and environmentally-friendly car.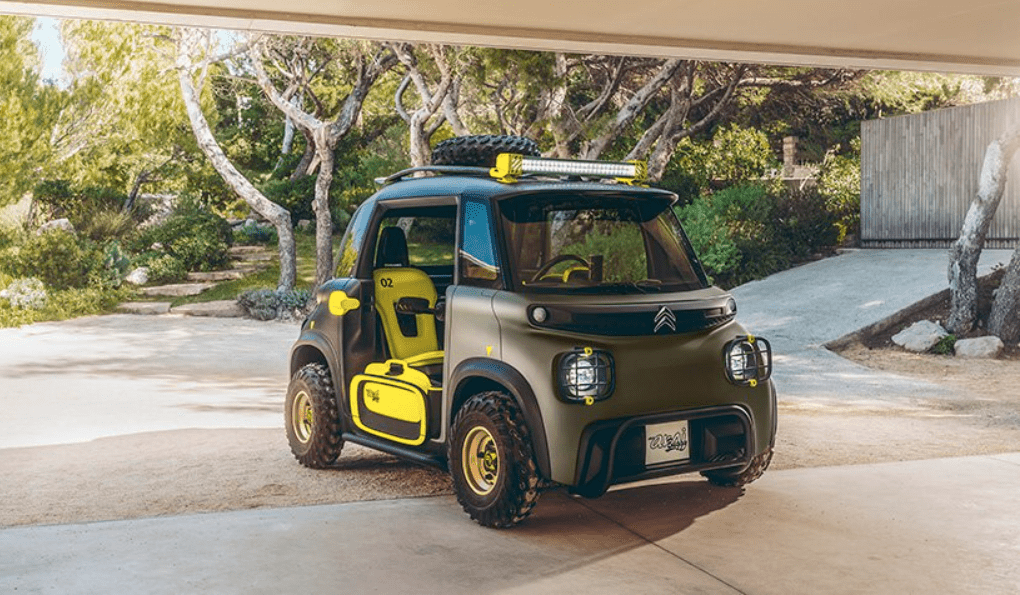 My Ami Buggy has been engineered for challenging terrain. A set of chunky off-road tyres jut out from plastic wheel arch extensions, and the sunroof has been fitted with a spare wheel and an LED light bar for late-night off-road driving. There are also protectors for the front and rear lights. There are sidebars to shield the sills from rocks and obstacles, and a roof cap has been fitted above the windscreen to shade passengers from the sun. Citroen has also fitted the Ami Buggy with a front bull bar, attached directly to its tubular chassis.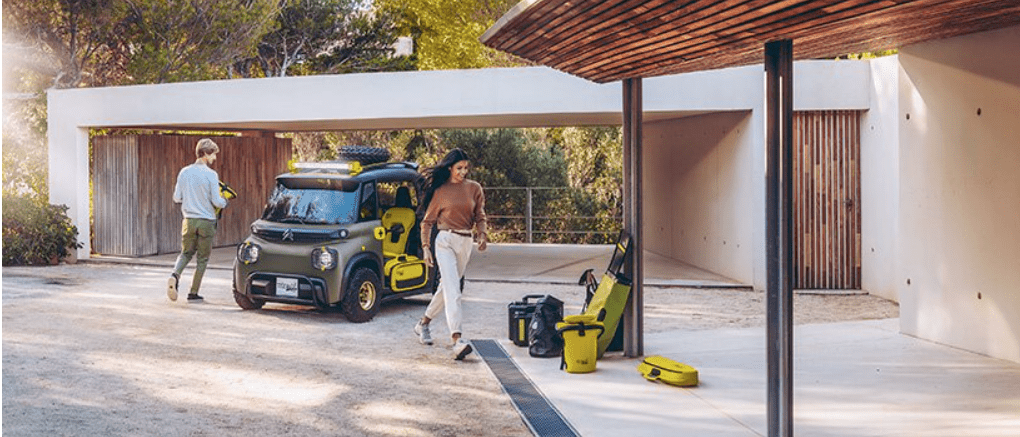 The exterior is finished in khaki green with matt black detailing, with a bright Citric yellow hue picking out the doors and interior. Inside, the Ami features Advanced Comfort seat cushions, with double the amount of padding as the standard Ami for increased comfort over rough surfaces. Numerous storage areas in the cabin can be entirely removed from the car for a 'picnic or an outing', says Citroen – there's a small bag that attaches magnetically to the steering wheel, another bag that mounts below the dashboard and an on-board suitcase. 
Categories
Tags